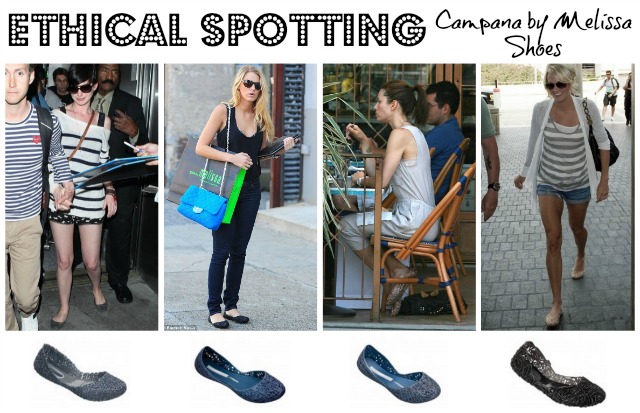 So what do Anne Hathaway, Blake Lively, Jessica Biel and Carrie Underwood have in common? Obviously the Campana collection by Melissa Shoes!
I'm a big a fan of Melissa Shoes because not only are they cruelty free and made in Brazil, but I also find them super super comfortable, I totally dig so many of their styles and they are great rain or shine. Rarely a week goes by that I don't wear a pair of Melissa Shoes (check me out 🙂 here, here, and here).


(worn by Anne Hathaway and Blake Lively–black Melissa Papel flat–$80.23 // silver Melissa Papel flat–$90.00)

(worn by Jessica Biel and Carrie Underwood–Melissa Womens Campana Sapatilha –– $89.95)
Love seeing ethical brands I love out in the world :). You can also see the full collection of Campana by Melissa Shoes here.