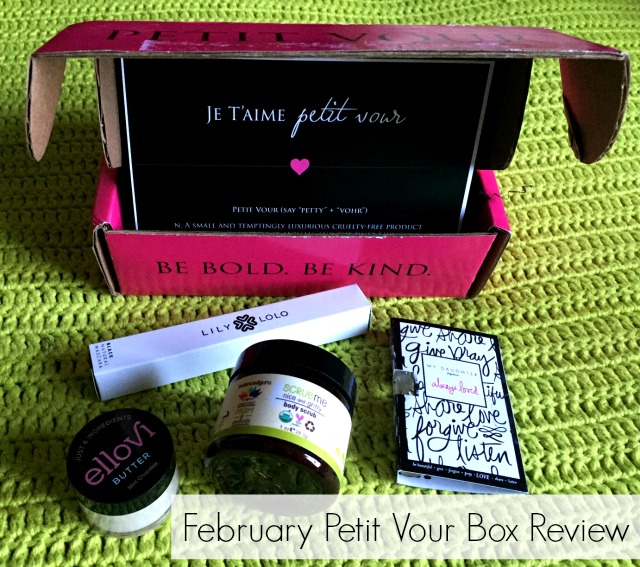 So friends, this is my first subscription situation ever, ever, ever! My apprehension to join subscription beauty boxes really comes from not wanting to have a lot of extra beauty things, but since I really only have a couple of "go-to" items. I thought subscribing to a cruelty free beauty box would be a good way to find more cruelty free brands and hopefully expand my "go to" list.
VERDICTS Petit Vour Box February: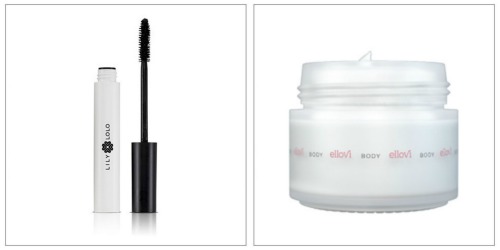 LILY LOLO Mascara-I LOVE the way this mascara went on– the wand really picked up my eyelashes and it gave a really nice curl, length and darkness that lasted all day, something I've struggled with in the past with mascara.
But by midday the mascara had smudged a bit underneath my eyes, which is my other big annoyance with wearing mascara in general. I think my skin tends to lean oily on my eyelids which causes mascara to smudge quite easily on me!
Verdict: I love love love the look. If I find a remedy for my smudging situation definitely a product I would buy and if you don't have oily skin, I would totally recommend.
Ellovi Butter:  This butter is a really concentrated product with just 6 ingredients that you'll totally recognize! I was surprised I really really enjoyed the mint/chocolate/vanilla scent and I also found the Ellovi Butter super moisturizing and helpful for my eczema on my hands, but it is a bit greasy and I wish it was more like Waxelene that has more uses (like for lips, Ellovi has a separate butter for lips, which I bet is really good).
Verdict: I think it's a good product, but for me it's definitely a seasonal item or something I'd use if my skin felt really dry. I really like using Evolli for my hands, elbows, knees, cuticles, places that need extra moisture.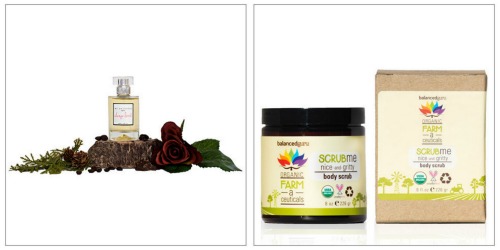 My Daughter's Fragrance Always Loved: This is a romantic really deep scent. I'm not super into fragrances, so Always Loved is a bit strong for me, I tend to go for light fragrances so this scent doesn't feel very right for me.
Verdict: Not for me.
Scrub Me Nice and Gritty: When I first opened this body scrub I was blown away with the coffee/minty scent. But after putting it on I LOVE LOVED LOVED it. The scent was really invigorating in my morning shower and the scrub works GREAT on me! My skin felt so soft and clean after using. I have pretty sensitive skin so can't really exfoliate everyday, but I've been using this once a week and it's always a great pick me up in the shower.
Verdict: Definitely something I would think to buy again! Maybe a new "go to" yay!
The overall verdict of my first Petit Vour Box (thanks for the advice Jesse Anne!) is really really good! Even if all the products are not exactly right for me, I totally see all the value in them and happy this box gave me a chance to try them!