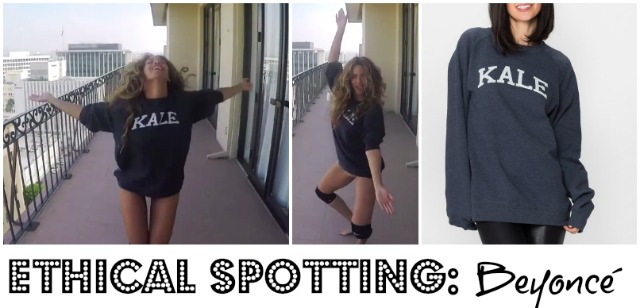 Welcome to a new feature: Ethical Spotting!! Hey! Hey! I've been noticing some really accessible ethical items out in the mainstream world and I think it's something great to share with you!
And who better to start things off on Ethical Spotting than Queen Bey :). When Beyoncé's 7-11 video dropped I was in love with Beyoncé's kale sweatshirt and was super stoked to find it at Vickery!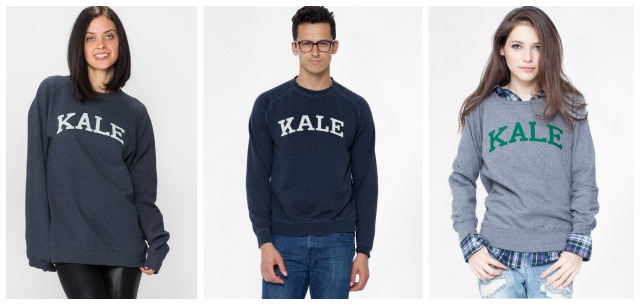 (Kale University Sweatshirt by Urban Riot made in the USA: navy/white; navy/white men's; gray/green –all $48)
Cheers to Kale University! Such a cute design! I typically am not super fond of writing on clothing, but I love the fun veggie wink of this sweatshirt, I totally might buy this sucker for myself. I mean if it's good enough for Beyoncé–now if only I could get those dance moves!