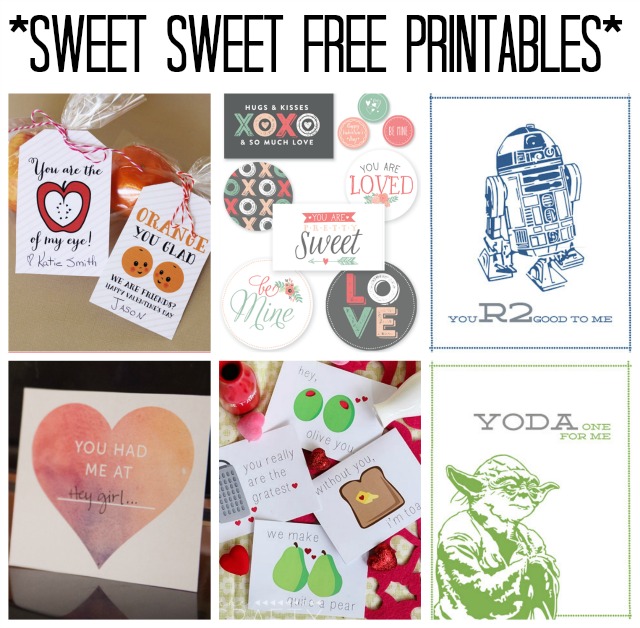 My gawsh! The choices of sweet and free Valentine's Day Printables are actually endless! So many good things on the internet (I HEART YOU INTERNET!), but I wanted to share my absolute faves. I think these printables are great little gestures for friends, coworkers or neighbors, whoever! Spread that love around with something super simple like a little card.
From the Crafty Cupboard, these adorable foodie printables are so punny! Bonus if you gift a pair of pears or a great grater :D. I love word play!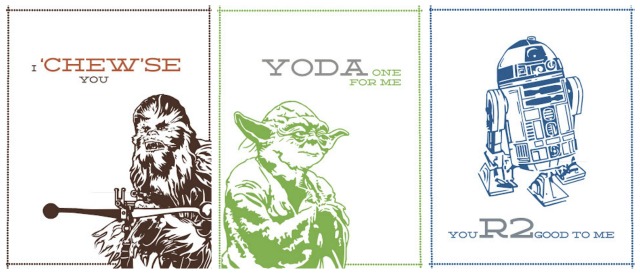 You know I'm a super nerd, right?! Great! So these Star Wars inspired Valentine's Day printables by Alecia Dawn Photography are a totally obvious pick for a fave.
A little customizing adds so much thought into everything! The options are endless and seriously who could not smile when they discover a sweet personal little note on something that is truly them. LOVE these printables by The CardStore.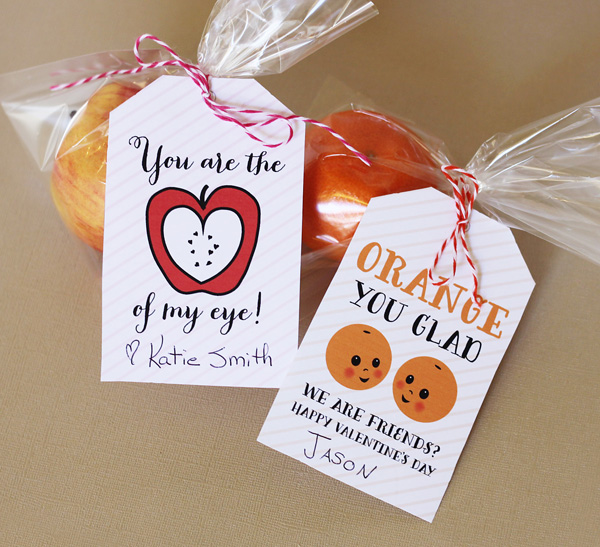 This little joint from Craftaholics Anonymous is probably what I'll be doing for my friends this year. It's a total double whammy! Give a serving of fruit (yay healthy!) plus a dash of word play :D!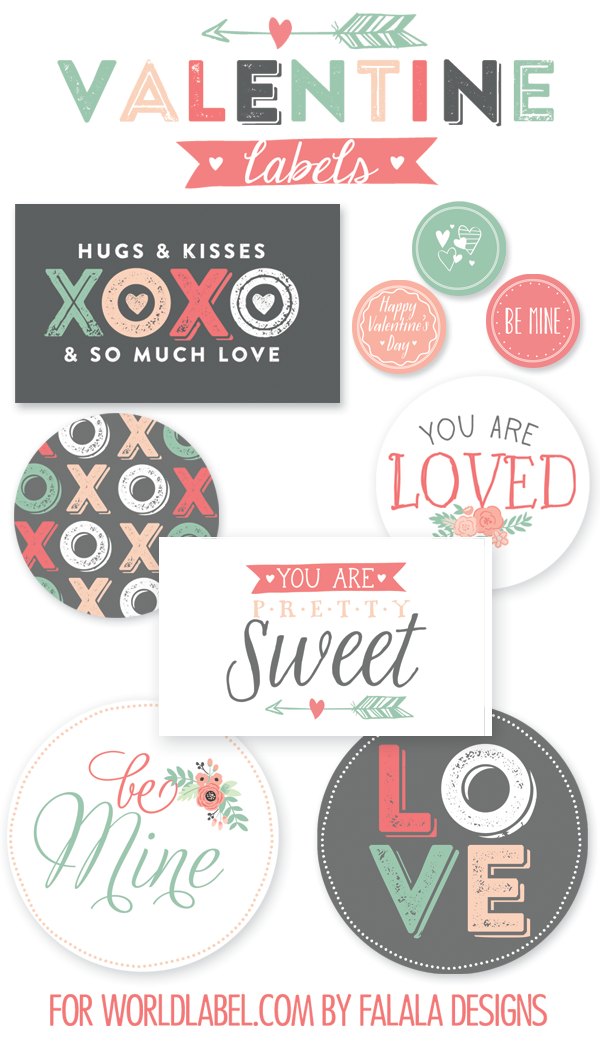 These are the most traditional and simple printable on my list but I love how pretty and simple they are. A lovely little note to paste as a label or leave on someone's desk by WordLabel.
I hope you use one of these sweet sweet and FREE Valentine's Day printables to brighten someone's day. You have no idea how much joy a little interofficed card will bring to a person–that's from experience ;).