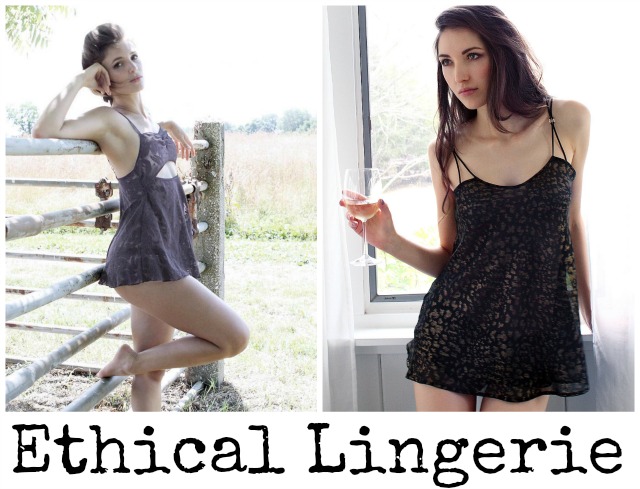 (birds of play baby doll-$38//leopard play-$71.25)
Hi friends! I took an impromptu break…work has been crazy the last two weeks and I took a little vacation to hang with my bro in San Francisco, so I've been silent recently! But I'm back in full Valentine's Day mode…my fave holiday :).
If you're into wearing a little something special for your special person on Valentine's Day there is some lovely and sexy ethical lingerie for you!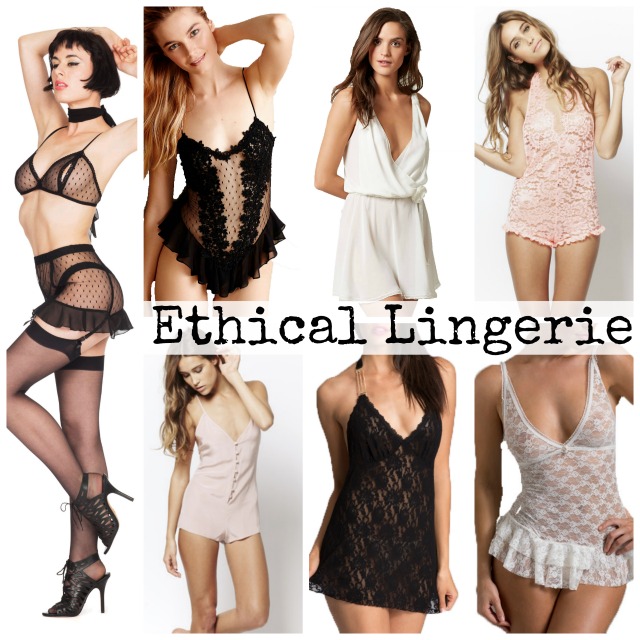 (far left: lola bralette-$46 and skirted garter belt-$53//top row l-r: flutter body suit-$112//white romper-$88//daisy jumper-$90//posey jumper-$55//chain and lace halter-$90//peek-a-boo lace-$88)
So what's your verdict, friends? Are you into wearing a little treat for your beau on Valentine's Day?