I should have said mostly WAY under $100…I don't think gifts are about the money you spent, I really believe it's all about thought…that said I definitely feel ok spending a bit more dough for those special splurge gifts for special people…So here are my picks for ethical gifts under $100 for him and her!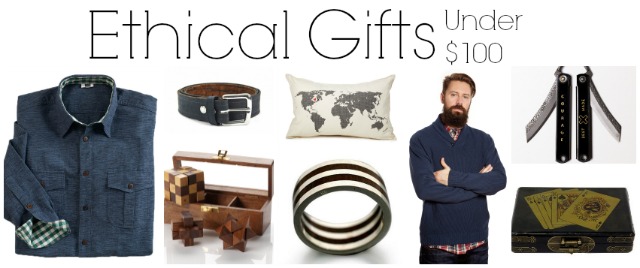 button down shirt-$48//reversible belt-$100//wood puzzles-$34//mark the spot pillow-$56//ring-$97.19//shawl collared sweater-$89//Japanese courage hugo knife-$65//lacquered playing card box-$39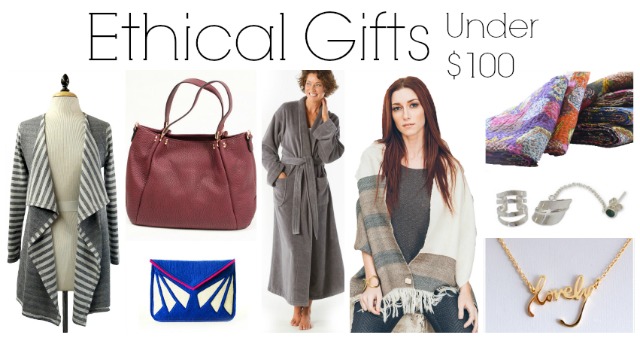 sweater-$39.99//wine vegan handbag-$88//clutch-$30//spa robe-$48.99//alpaca shawl-$72//throw blanket-$95.99//ear cuff set-$27.19//lovely necklace-$88
This friends, will be my last holiday gift roundup with actual things for the year–I honestly, meant to post this last week but have been absolutely crazy at work (sorry!). But there's still a bit of time to get something great and ethical for everyone on your list…later this week will be NON things gifts so stay tuned!