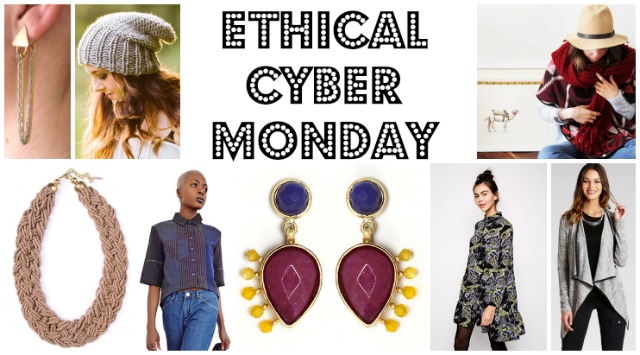 (SEE DEALS BELOW!!! – First Row: earrings-Mata Traders // beanie-Scoutmob// scarf-Indego Africa // Second Row: necklace-Mata Traders // shirt-Enrou // earrings-Lydalli // dress-ASOS Africa // sweater-Vickery)
There are so so so sooooo many great Ethical Cyber Monday deals right, now!! All the amazing items above are all on SUPER sale. So today's I Heart the Internet is tooootally dedicated to having an Ethical Cyber Monday! Buy some gifts or a treat for yourself :).
My Top 10 Ethical Cyber Monday Deals: 
Oh man friends, there are so many more!!! Seriously! I HIGHLY recommend checking this list on Let's Be Fair—it's super extensive…happy shopping!