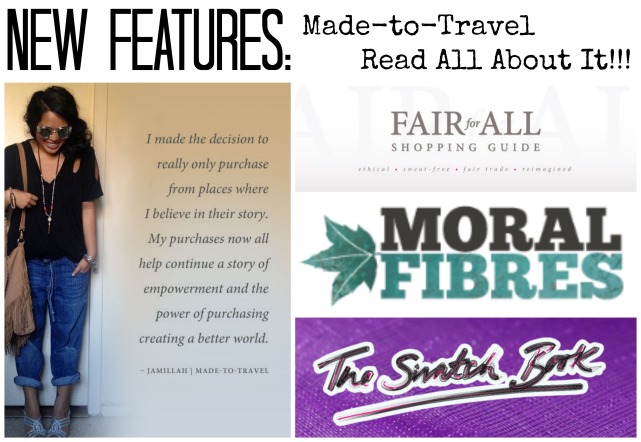 I really love doing interviews…it's a way for me to further explain why I choose to be a conscious shopper and sometimes allows me to get a little more personal. So if you want to hear more about lil' old me please check out these wonderful ethical blogs that were kind enough to have me on their sites.
Fair for All 

Julia from Fair for All is a gem. She has a background in working with survivors of human trafficking and a passion for shopping fair trade. Julia's blog is one of my fave reads because like Made-to-Travel I think she strives to show conscious shopping is completely accessible. Plus I consider Julia an internet friend for sure :).
You can see my feature with Fair for All HERE.
Moral Fibres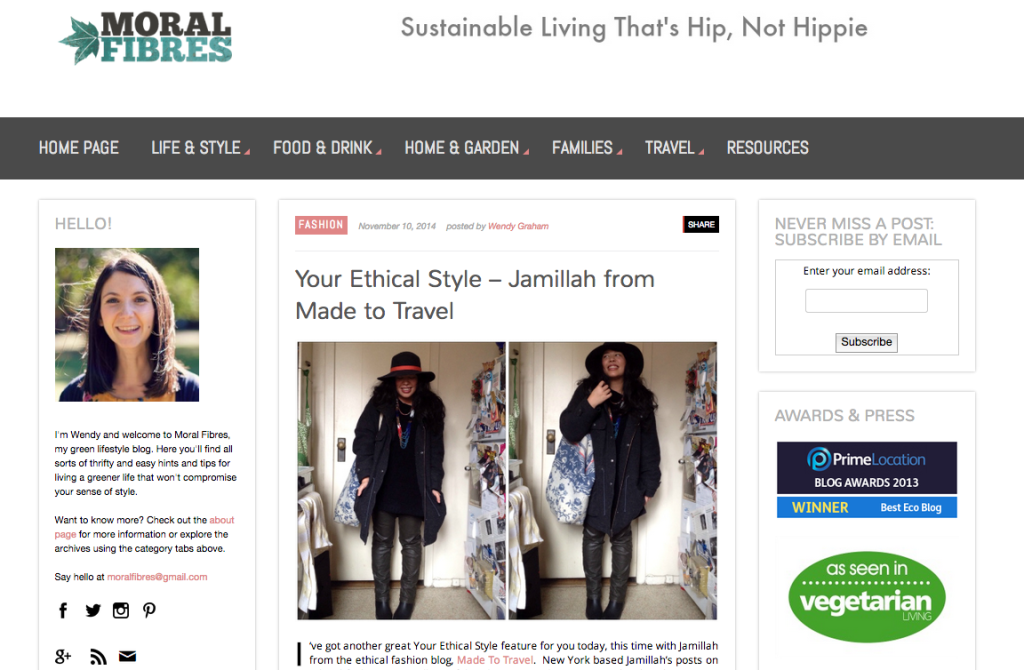 Moral Fibres is actually a little new to me, but is becoming a must read. Wendy is a UK based ethical blogger who has great taste and a warm personality. I am a big fan of her regular feature "Your Ethical Style" and was so happy she would have me!
Read about my ethical style on Moral Fibres – HERE.
The Swatch Book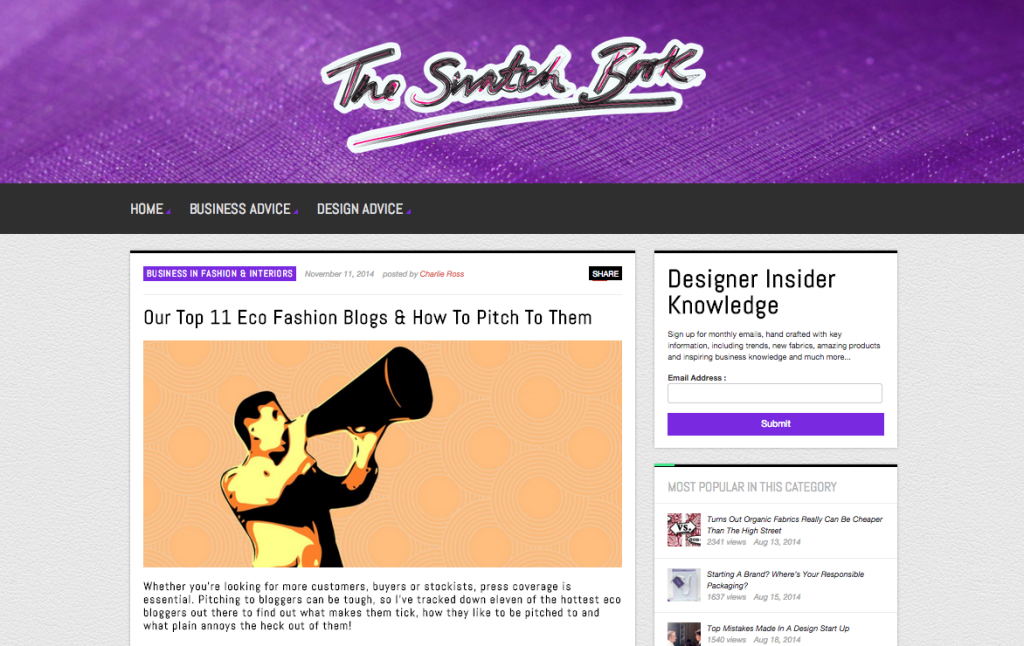 The Swatch Book is the cleverly named blog for Offset Warehouse a source for ethical fabrics, trims and paints based in the UK. What a smart smart way to be ethical, tackling the source and encouraging designers and makers to plant their roots with ethical materials.
Was so happy to be among Offset Warehouses's Top 11 Eco Fashion Blogs…this little read will give you a bit of what goes on behind blogs, how we get pitched versus how we'd like to get pitched!
I want to thanks these great women: Julia, Wendy and Charlie for having me. I'm really happy to be on your great blogs and really proud to call you all peers in being advocates for more conscious shopping.
And lastly, today is Thanksgiving here in the U.S and so I would like to take a second to also thank YOU dear reader.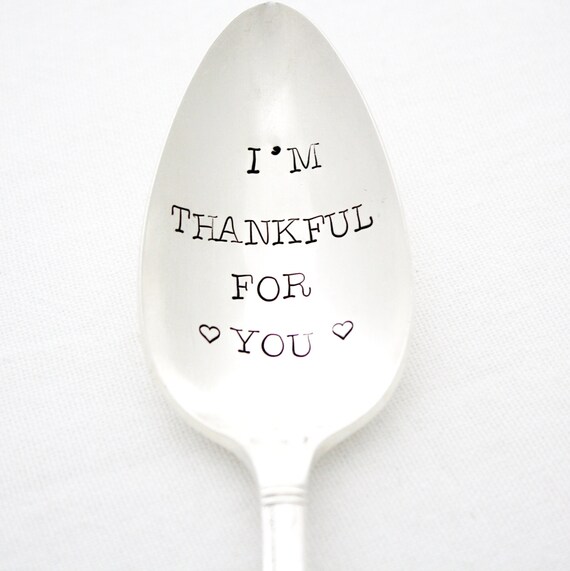 (spoon available on Etsy HERE)
I really love writing Made-to-Travel and I LOVE that you read it! On this day of giving thanks I would like to thank you for letting me into your lives in whatever small way you do. Please know that on this day of giving thanks, I am definitely thanking my lucky stars for you.