One of the few reasons I enjoy when the weather gets chillier is the opportunity to wear boots! I love the way boots look!!  For me boots can really give a bit of edge, boho, or urban touch to any look. So since tis the season of chillier weather– here are my fave ethical boots this year!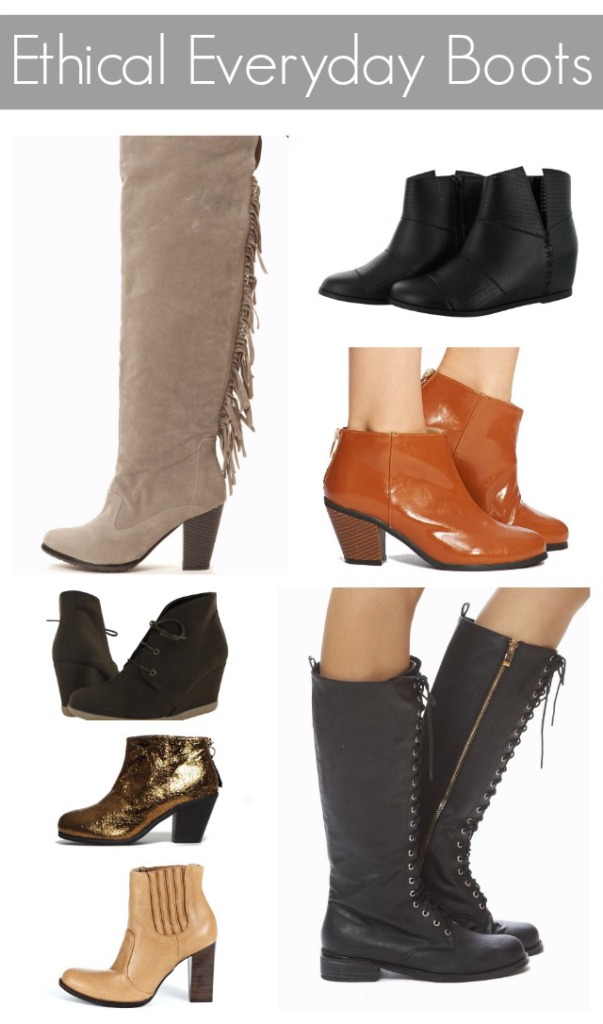 (1st Column: nora fringe boots – $50 // violet brown wedges – $159.99 // copper booties – $119.99 // norah boot in tan – $109.99 // 2nd Column: emiko boot in black – $169.95 // adelaide bootie shiny brown – $90 // corey lace up boot – $90)
I have to give a shout out to the copper boots above by Cri De Couer. I just bought them and they look so good in real life! But sadly I haven't gotten to wear them yet because of all the rain we've been getting in NY!
So for your grayer days with inclement weather here are my picks for ethical boots that can stand up to rain, sleet, snow or hail.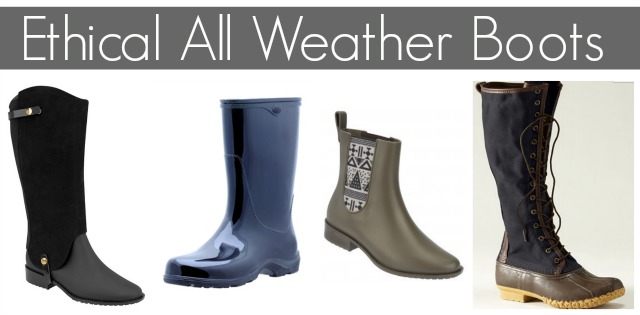 (L-R: melissa convertible riding boot – $235 // midnight rain boots – $39 // plum boot- $69.95 //signature maine hunting shoe – $179)
There are more boots I own here!! The Melissa Convertible Riding Boots and the L.L Bean's Hunting Shoe…are LIFE SAVERS! The Melissa boots are definitely my go to for rainy days- I love that they can be chic riding boots or cool girl ankle boots depending on my mood or outfit–yay for two boots in one!
While the L.L. Bean boots are the best all weather boots I've ever ever owned, they run quite big so wearing cozy warm socks is super easy. And trust me they've been thru all kinds of weather including glaciers in Iceland–and have never failed to keep my feet dry!
So friends are you in need of any new boots for this season? If you are, I hope these ethical boots have given you some inspiration :).