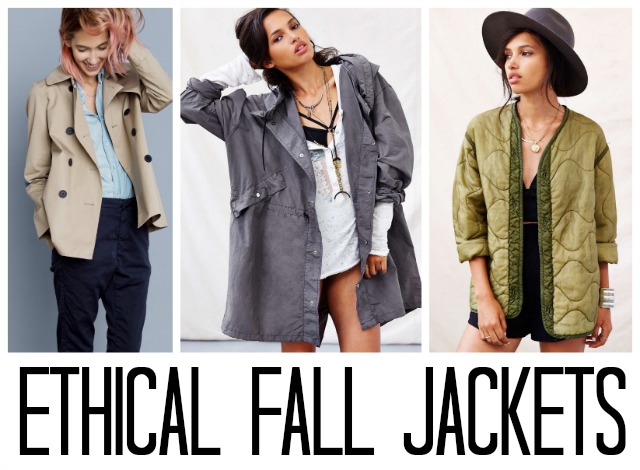 (L-R: swing trench – $138 // snow parka – $89 //quilted liner jacket – $54)
So I'll finally admit it…it's just about time for me to wear a jacket! The official start of Fall isn't till next week, but it definitely has already started feeling like Fall in New York.
It's a little too soon for me (I really love summer!), but on the bright side I heart Fall jackets so much and there are some really great ethical Fall jackets around this season!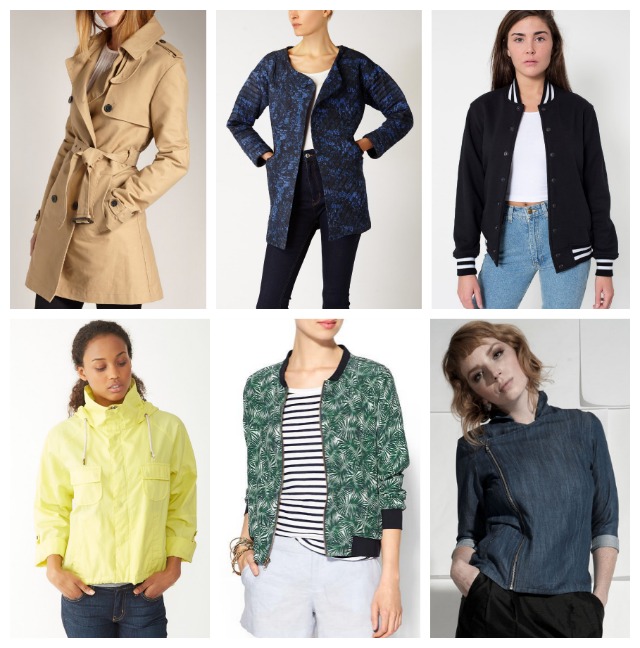 ( First Row l-r: barstone trench – $198 // boneville jacket – $162 // terry club jacket – $88 // Second Row l-r: topanga jacket – $65 // art bomber jacket – $74.97 // tuella jacket – $30)
So if you're in the search for a new layer for the new Fall season, I encourage you to look for an ethical Fall jacket! Remember it only takes one item at a time to become a more conscious shopper :).