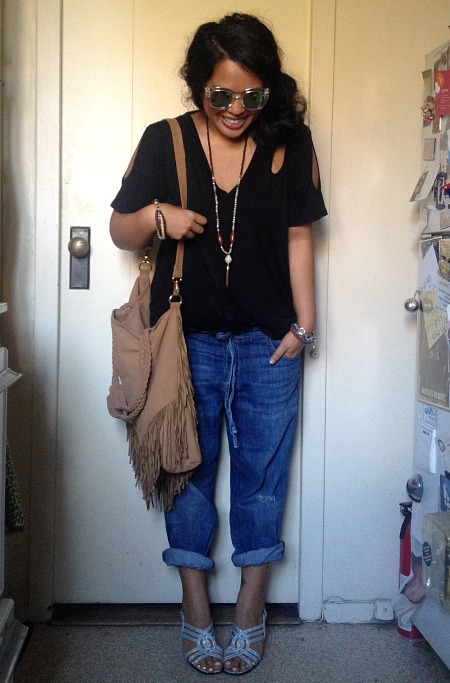 (shirt-old urban renewal // jeans-current elliott via nordstrom rack // bag – cri de coeur // bracelets – gifted and Poplar Bracelet c/o Ember Arts // necklace –Willow Necklace  c/o Ember Arts // shoes-thrifted via red cross)
If you know me, you know that I'm a jewelry addict and by far my favorite kind of jewelry is the kind that also does good.
When the wonderful people at Ember Arts asked me to try out some of their pieces I was totally ecstatic to find that not only are their items modern and unique but they are doing just TONS of good.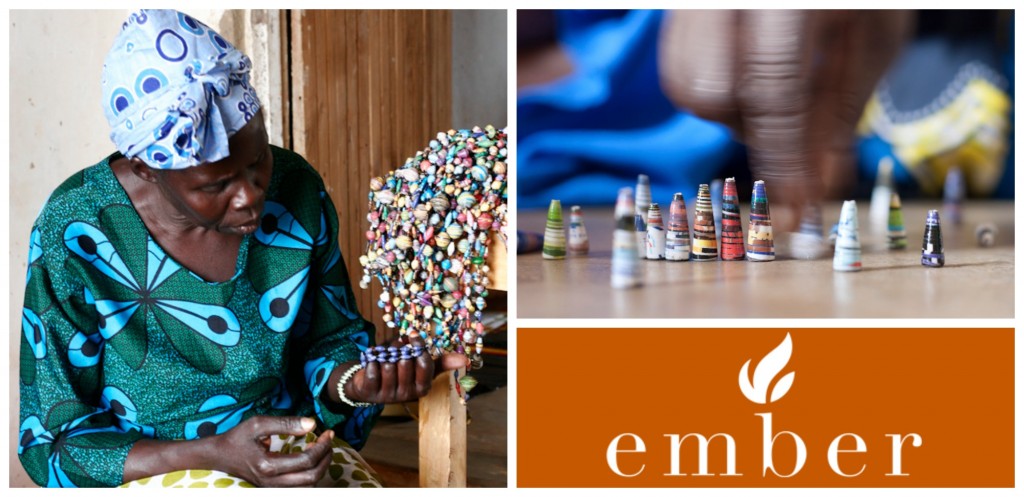 Ember Arts is a family run business based out of California, but all their jewelry is made by a group of 28 women in a Ugandan fair trade cooperative. These women, all survivors of war and poverty, hand make every beautiful item at Ember Arts, often using upcycled materials. Ember Arts has a real passion for helping these women dream, not huge empire dreams…small dreams to go to college, to support their family, to live better lives.
But not only does Ember Arts help these women in Uganda follow their dreams, with Ember Heroes they also help enterprising women who are accomplishing inspiring initiatives of their own achieve their dream!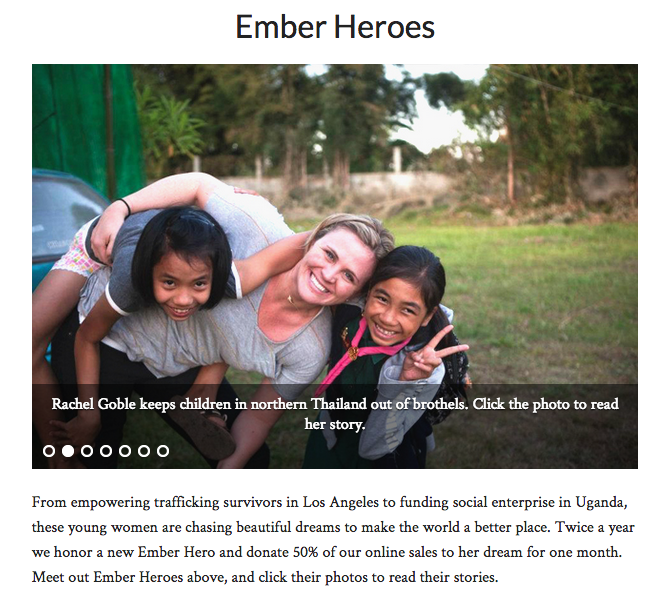 Women helping women helping women!!! I mean, this kind of uplifting/pay it forward/let's hold each other up spirit, really warms my heart to the max.
Ember Arts sent me 2 pieces that I absolutely love: the Willow Necklace and the Poplar Bracelet. The pieces came in a sweet little bag with the story of Ember Arts and the women they help.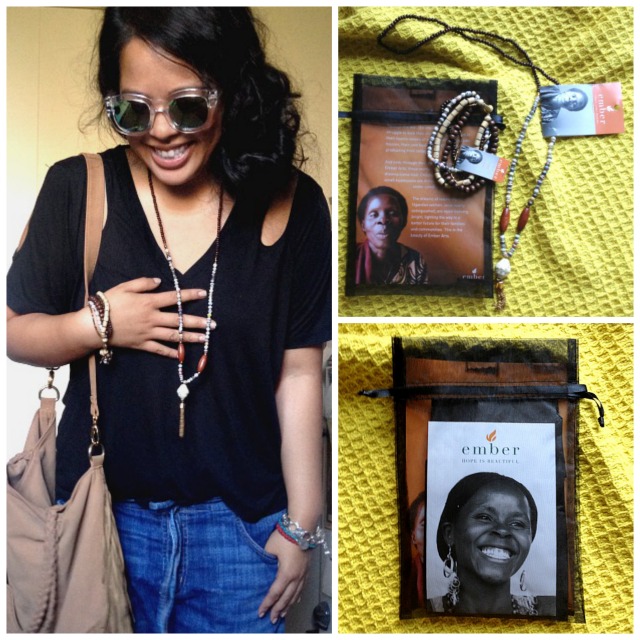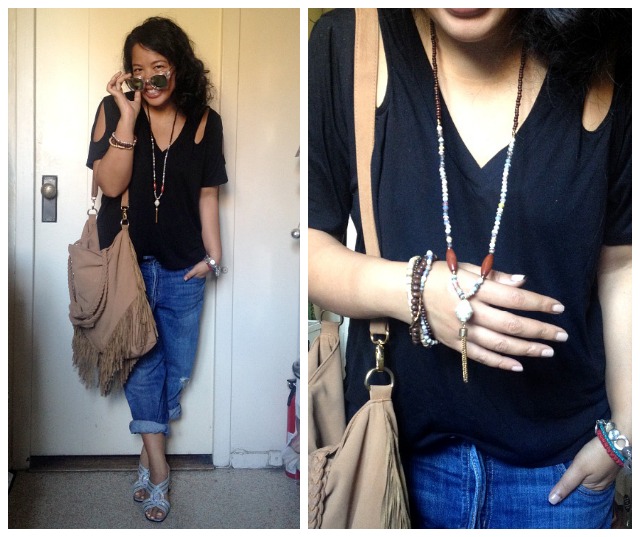 I really love how both pieces are earthy but urban which totally fits with my personal style. I also have to say it feels very special to wear something and know it was made by hand and with love.
If you're in the mood to treat yourself to some new jewelry for fall I encourage you to head over to Ember Arts… and to give you a head start, here are some of my other faves!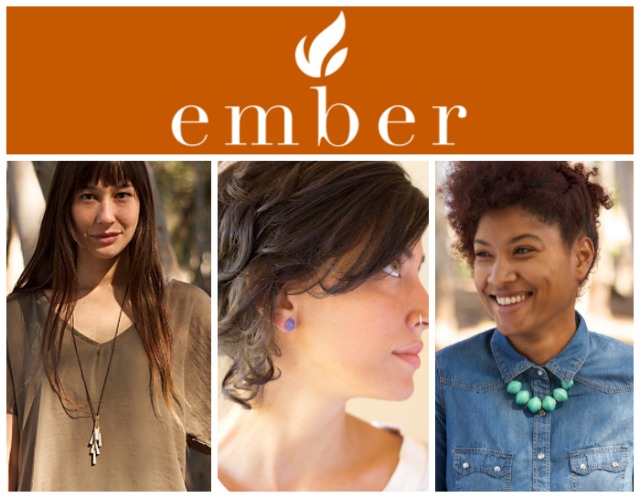 (L-R:  solana necklace-$14 // persimmon stud-$12 // gravity necklace-$19)
Thanks so much Ember Arts!! Truly honored to wear your pieces. Can't wait to see what else you do! You can follow Ember Arts on Pinterest // Instagram// Facebook :).
This post contains gifted items, but all views are my own. please see review policy here.