With the 4th of July next Friday and the US playing on Tuesday in the World Cup, I thought no better time to pick out some ethical patriotic gear you can be proud to wear all summer long :).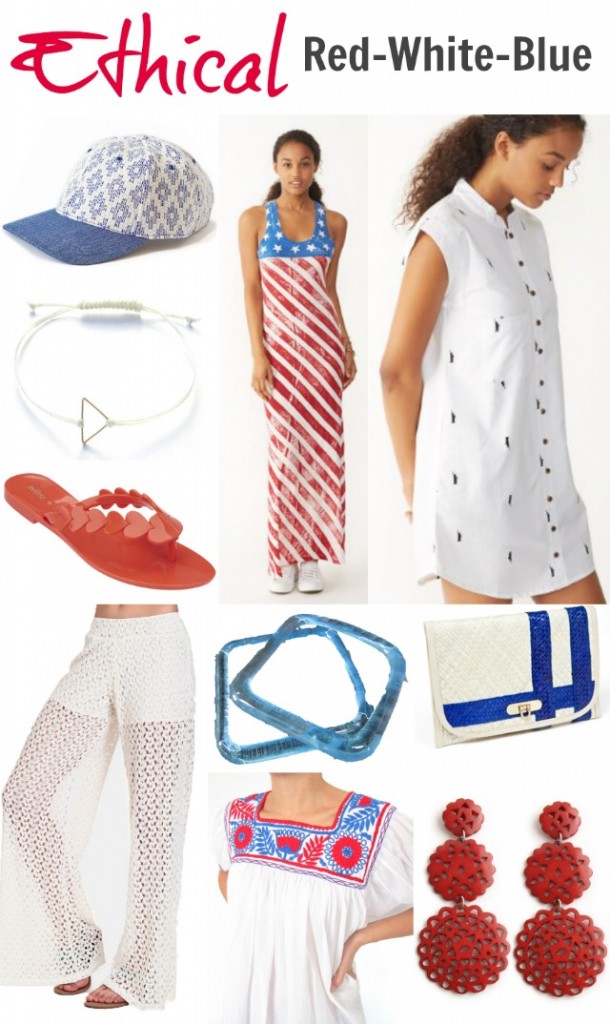 L-R : proud mary cap -$85 // alternative apparel flag dress-$102 // alternative apparel shirtdress-$112 // white charm bracelet-$15 // melissa heart flip flops-$55 // lace pants-$54 // blu marble bangles-$20 // white and blue clutch-$19 // chiapas bazaar blouse-$49 // mata traders red earrings-$24
I have to tell you friends, OBSESSED with the shirt dress above. I don't know if you can tell from the picture here, but those are itty bitty prints of The Statue of Liberty! So adorable but chic! I'm going to order it for myself and even if it's not on time for the 4th of July will be excited to wear it any old day!
So friends…are you from the states?!? Getting patriotic?