So the bf and I are going on vacation in TWO SHORT WEEKS! YAY! We're off to Turks and Caicos so swimwear has definitely been on my mind!
Here are some faves in one-piece swimwear. All the bathing suits are made in the US :).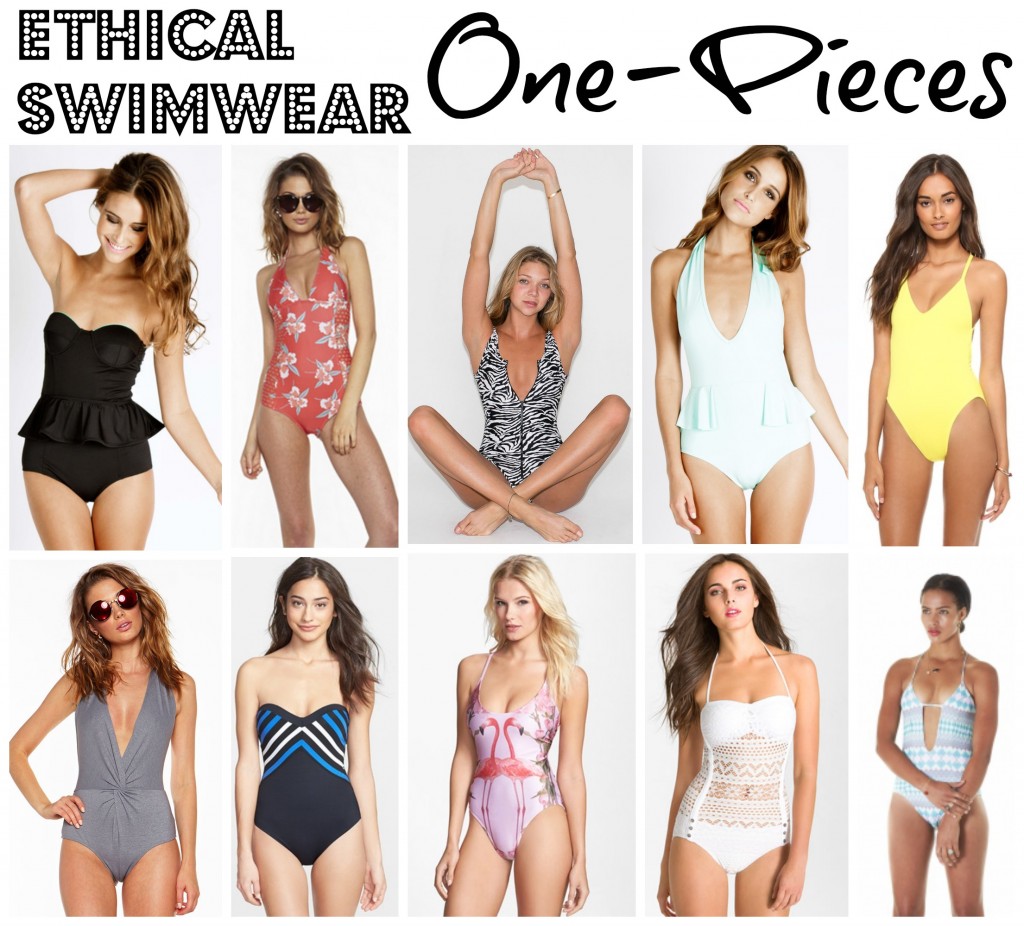 First Row (L-R): black standard one-piece (removable ruffle) $131 // española one-piece $147 // zebra print zip front $47 // janie one piece mint – $121 // nomra kamali collection $150 // Second Row (L-R): pretty mama one-piece $92 // vitamin a mitered stripe $172 // wild fox florida garden $138 // penelope crochet overlay $130 // kuzama one piece $134.80
I actually just bought the Janie One-Piece in black and I love it! The material is really great feeling and it looks so classic and modern. Although I really want the crocheted bathing suit by Robin Piccone I just can't justify buying another suit!
You looking for swimwear friends? Ready for vacay!?