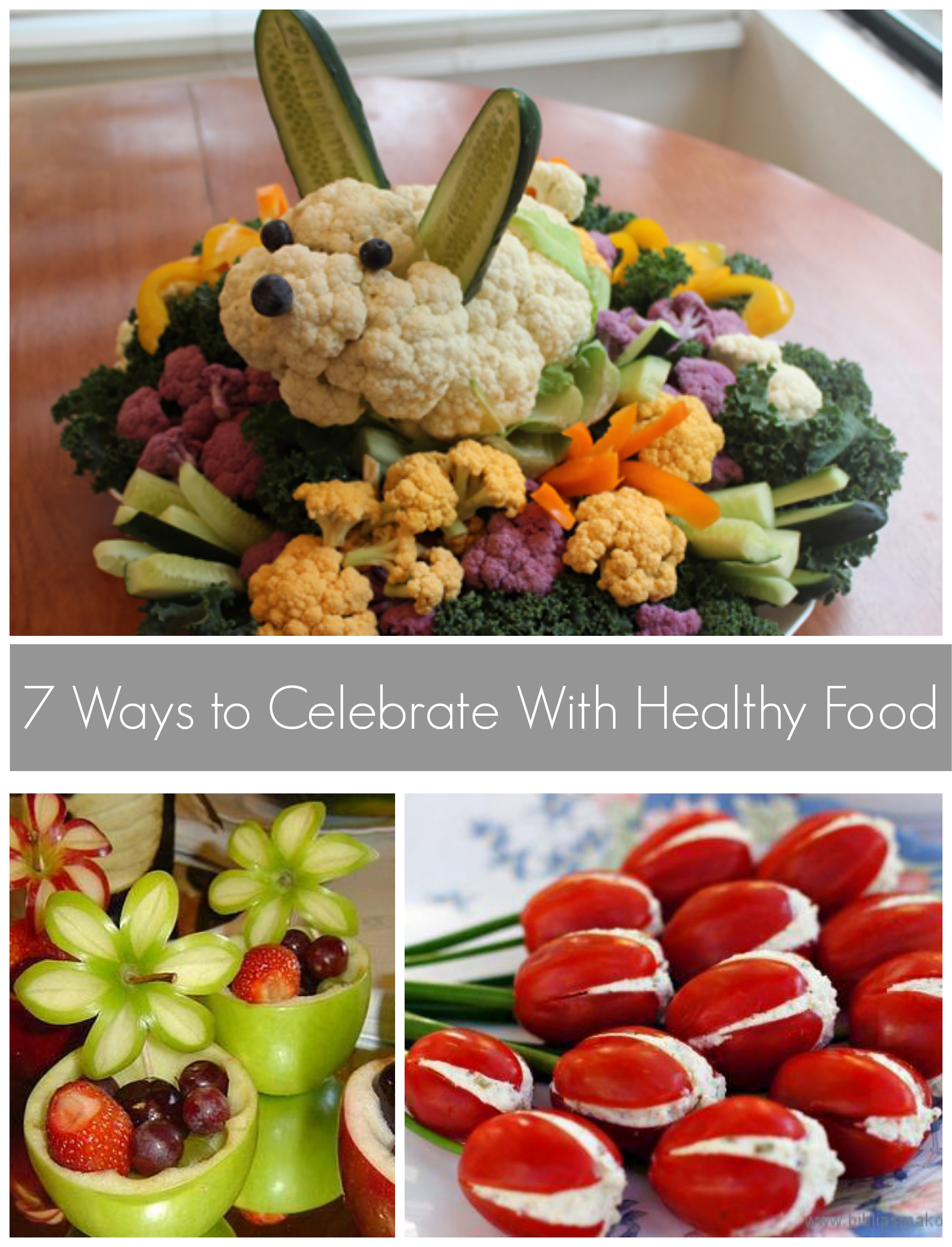 So tomorrow I'm celebrating Easter with my wonderful family and instead of brining some baked good or candy for my adorable nieces and nephews I started searching for fun ways to bring healthy snacks to this family gathering. And I found such wonderful ways to make some fruits and vegetable just as fun as sugary sweets!
So here are 7 of my favorite ways to celebrate spring and Easter with healthy food.
1. Apple Flower Baskets-I love this sweet flower basket made of apples! I think it would be fun to add some kind of yogurt or fruit dip at the bottom. Also, you'll want to spray the apples with some lemon juice to prevent browning.
2. Bunny Fruit Platter-So obviously this bunny would be perfect for an Easter celebration and so easy to make!!
3. Rainbow Dip Platter-Such a fun way to present a dip! I love the pretty colors and I LOVE me some guacamole!
4. Veggie Flower Bouquet-How pretty and so so Springy!! I think I would replace the water here with dome kind of dip.
5. Flower Tray Crudite -Truthfully, this is probably what I'm going to go with. I love how springy it is and it really is the best option for a large extended family like mine :).  PS- Really good tutorial on those easy carrot tulips here.
6. Tomato Tulips-Tulips are such an identifier for Spring for me. You can stuff these tomatoes with dip or some kind a slaw or salad to make different colors and textures in the tulips.
7. Cauliflower Bunny-This is also a possibility for my veggie platter. I like again that it will feed a lot of hungry folk and it's also so easy! I mean clearly I'm a little into last minute solutions :).
So friends, what do you think?! Aren't these fun enough to eat!? I think eating healthy really starts young, so hopefully my little nieces and nephews will be inspired by my fun veggie presentations :). Have a wonderful weekend!