I have to say I think pastels are having a huuuge moment in fashion! Go pastels!
I secretly have always loved pastel colors. I don't have a very sugary style, but I like that pastels make me think of soft served ice creams and sorbets 🙂 and now that they're more in vogue than ever a nice variety of pastel items are popping up everywhere and they are definitely more in my style wheelhouse.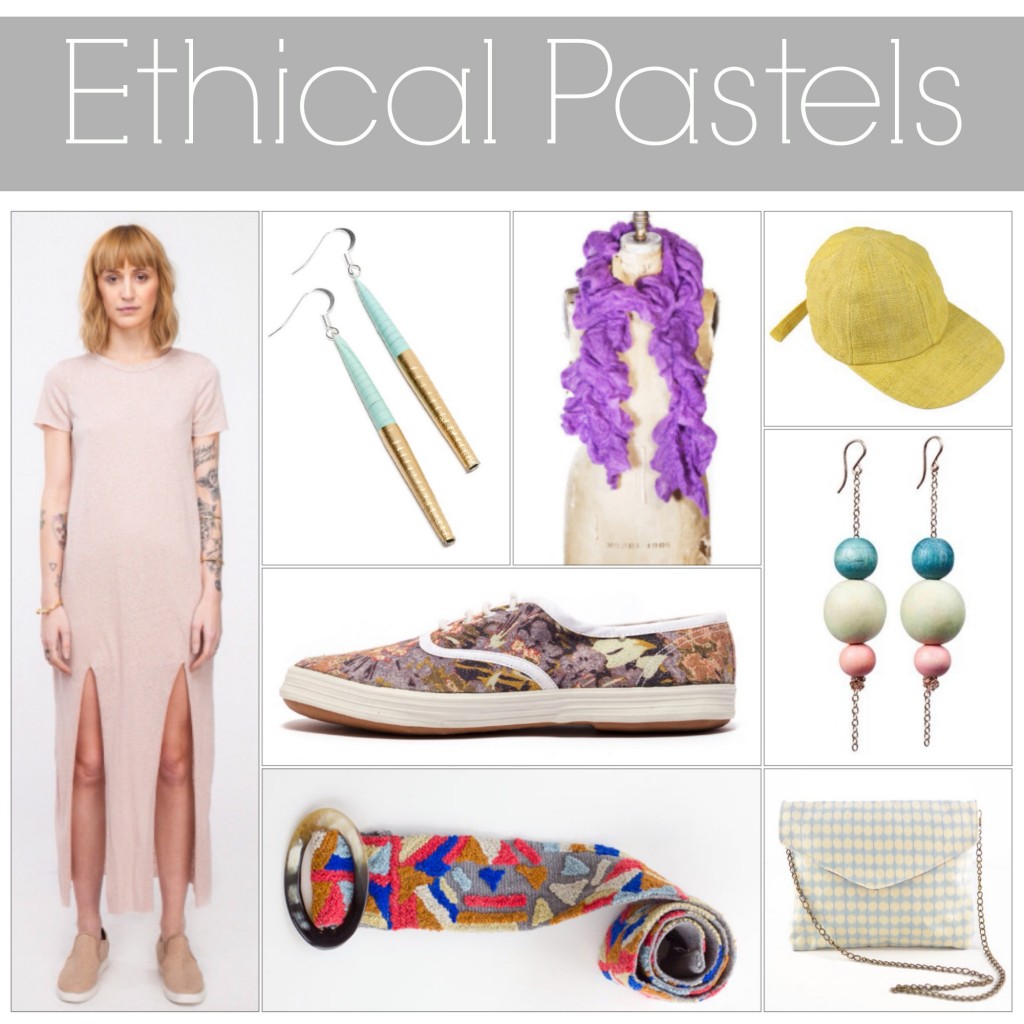 (L-R: blush tee dress-$68 $36.99 // rolled magazine earrings-$20 // purple scarf-$36 $20 // yellow cap-$15.99 // floral lace up sneakers-$65 // pastel wood bead earrings-$32 // belt-$72 $36 // ikat envelop purse-$49)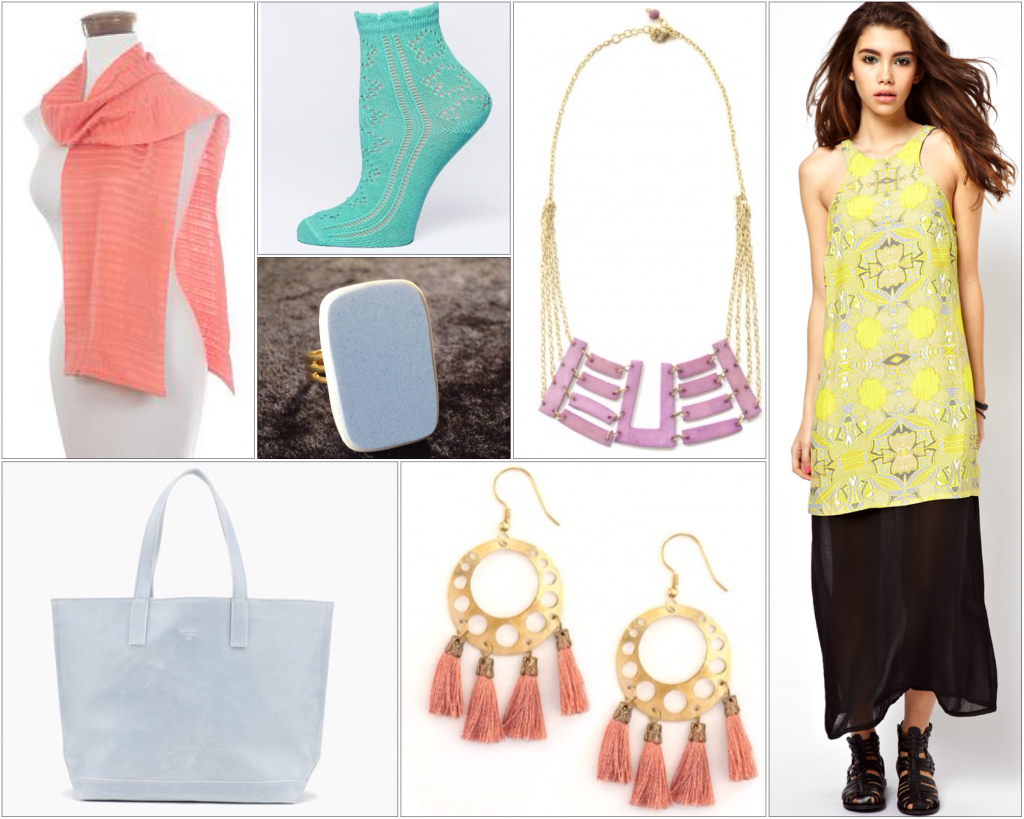 (L-R: scarf-$54.99 $27.99 // socks-$8.00 $4.80 // cairo necklace in purple-$28 $12.99 // asos africa maxi dress-$94.06 $56.44 //  ring- $22 // matt & nat glacier tote-$115 //  tassel moon earrings in rose-$25)
I'm especially looking forward to wearing some pastels this Spring since I've been donning such heavy colors this winter. Honestly, I can't wait to be wearing something cheerful, sunny and light!
So friends, pastels for you?!? Yay? Nay?