So I'm hoping winter is taking it's very last breath so I can get into some Spring shoes! Let me tell you I am sooooo sick of wearing socks! I don't know if I ever told you friends, but I really really don't like wearing socks 🙄 .
Here are some ethical spring shoes I would really love to slip into!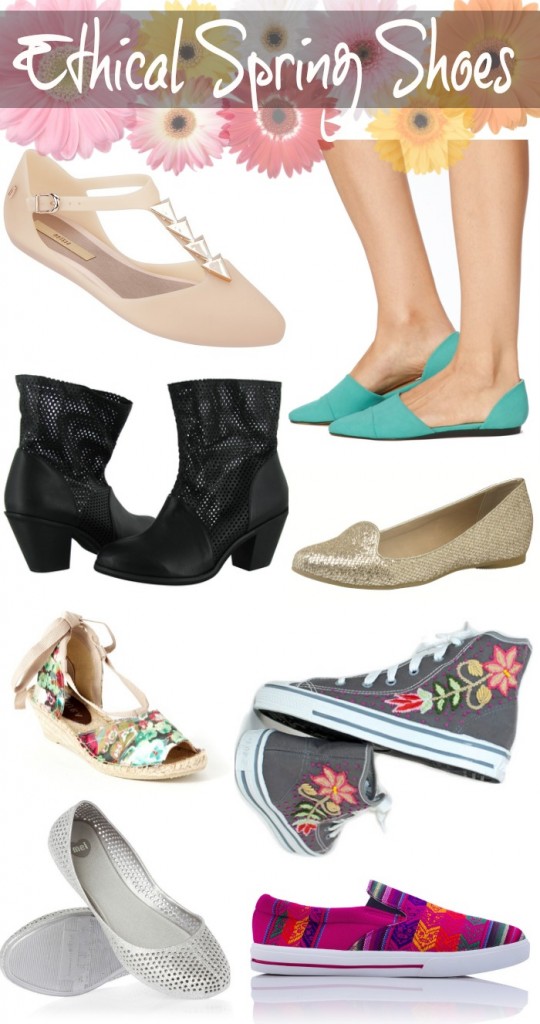 left column: melissa doris special-$98 // jemimiah perforated boots-$99 // zahara green floral-$33.99 // mango silver shoes-$45 // right column: kimi teal-$125 // arisa champagne-$59.99  //  high top fair trade sneakers-$75 // cotton candy slip-ons-$65
Oh man and I typically don't share high end items, mostly because my budget, I would say, is pretty middle of the road and I don't like sharing things that I personally wouldn't buy. BUT I am dreeeeeaming about the Cri de Couer collection with Arden Wohl.
Siiiigggh, sadly the shoes run a little high for my price range at $320-$350, but man do I love them!
Any spring shoes you're lusting for, friends?!