So like I said, I'm a bit on an organizing tip and my cord situation at my desk has been bugging me like crazy. Between iPhone, iTouch, iPad, Kindle, the bf's Samsung phone and his kindle cords are out of control!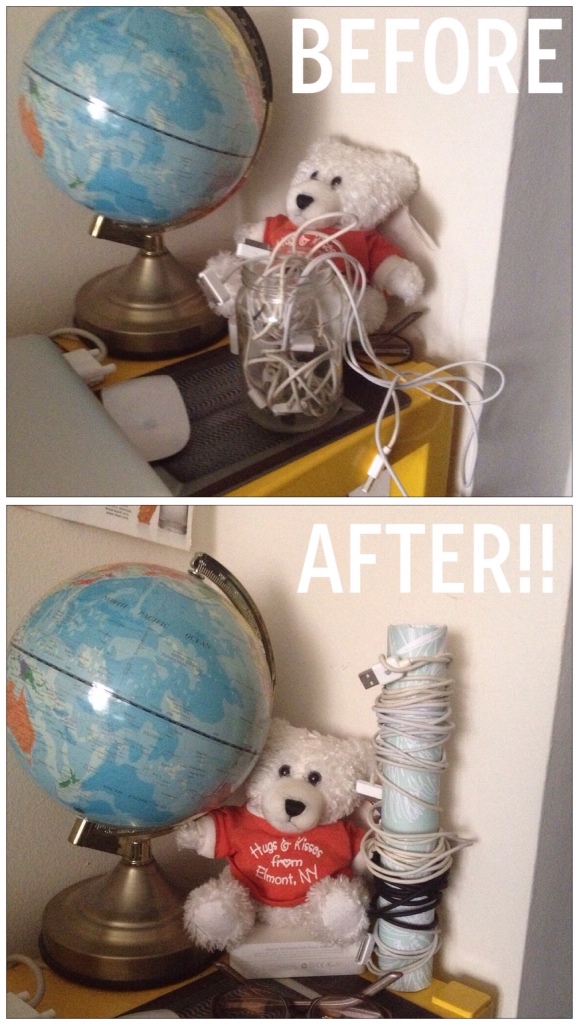 I was inspired by this post on LifeHacker on storing cables using toilet paper tubes. I actually will probably do this for cords and cables that I don't need all the time, but USB cords are something I use daily and wanted easy access to.
(source LifeHacker)
So in case you want a little cord/cable holder like mine let's get to making!
What You'll Need: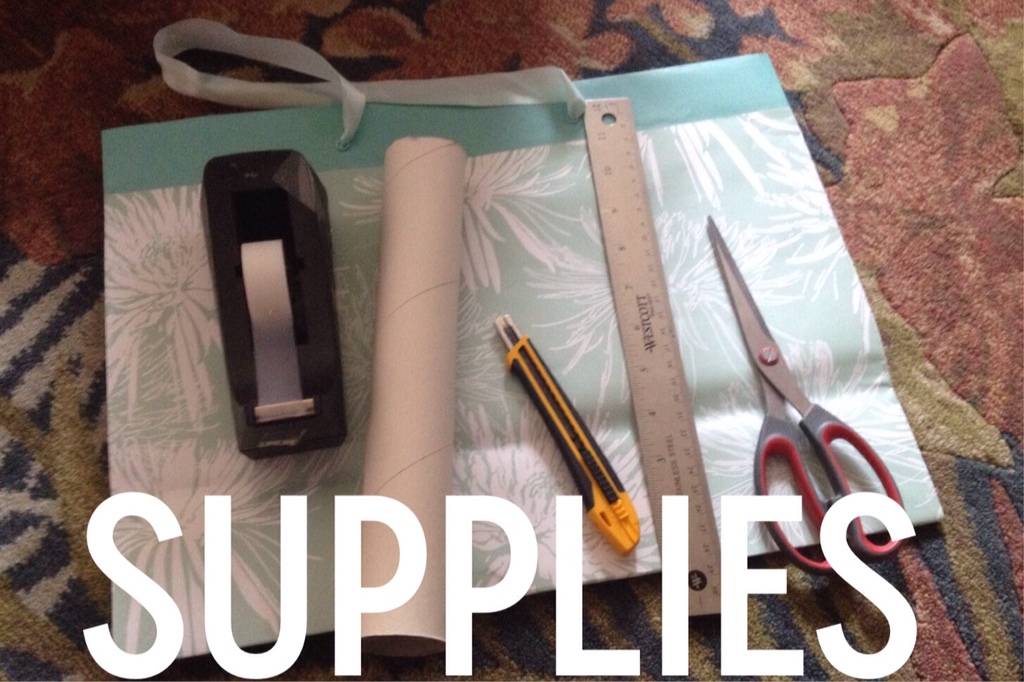 Clear tape
Paper towel tube
Exacto knife
Ruler
Scissors
Decorative paper, I used an old gift bag
Instructions
Using your ruler draw a little rectangle on your paper towel tube, then take your exacto knife and scissors to cut it out.
I tend to eye measurements (me and rulers don't get along so great), take your paper and wrap it around your tube, leave about an inch on either end of the paper for leeway.
Line up the end of your paper with your tube and to the rectangle cutout and just make a snip at the far ends of your rectangle, this will create a little flap in your paper.
Fold that little flap into your rectangle cutout and secure it to the inside of your tube with tape.
Do on both ends of your paper.
Then trim your paper to the length of your tube, leaving a little bit of leeway, maybe an inch. Then fold the excess into the tube and secure with tape.
USE!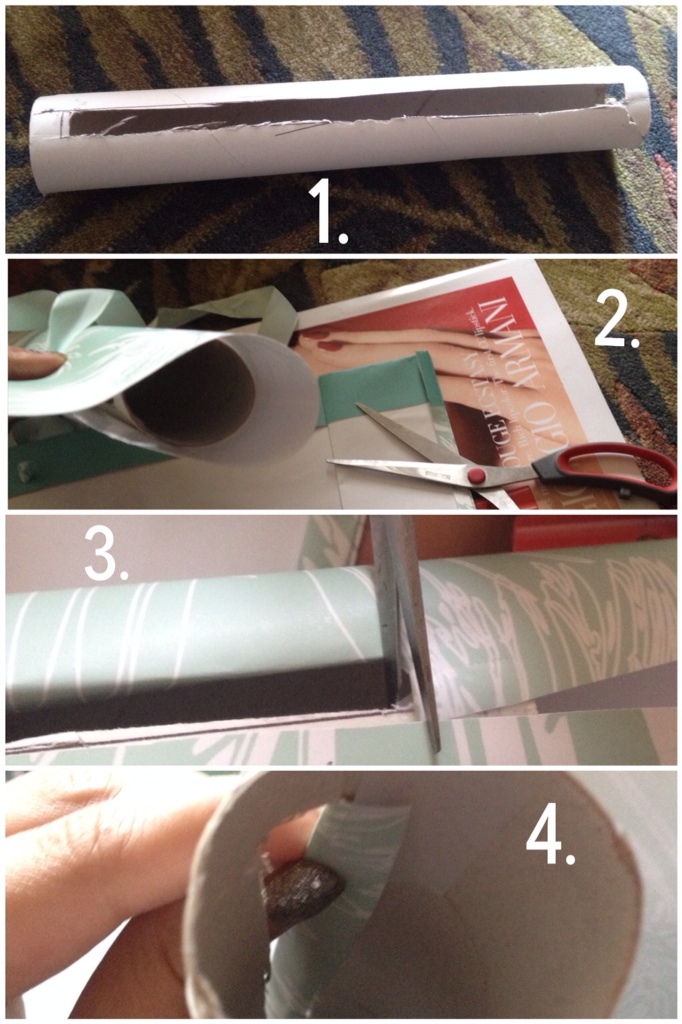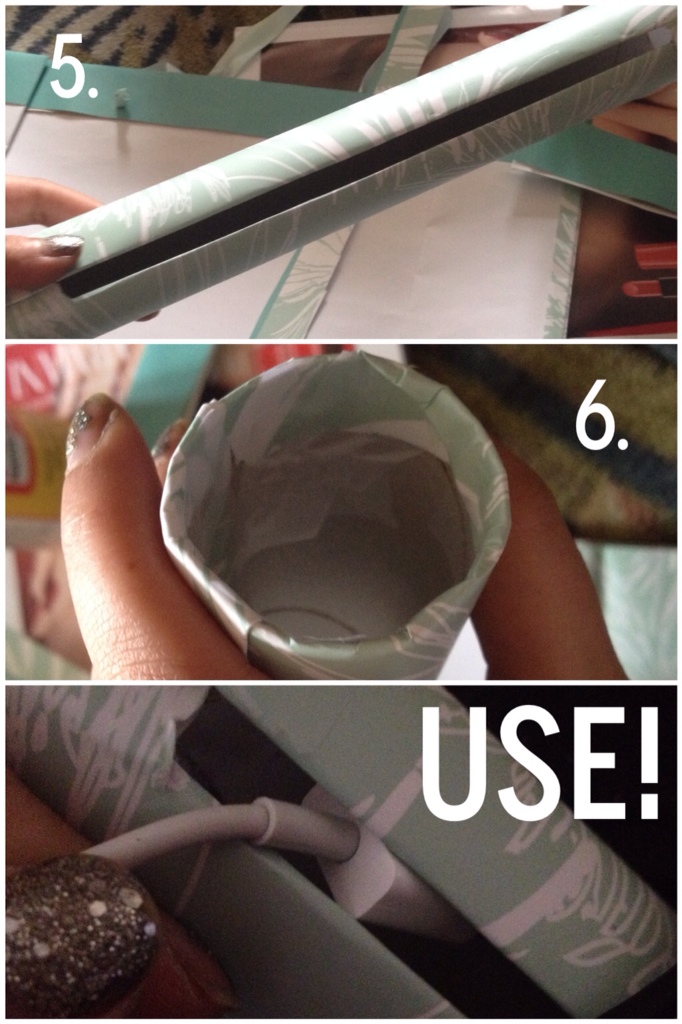 I like the little slit in the tube because it allows me to start rolling from a point and it also makes it easy to find where a cord/cable starts or ends. Very handy!