Friends, all these lovely retailers are offering some special deals…head over to Fair Tuesday To get the details!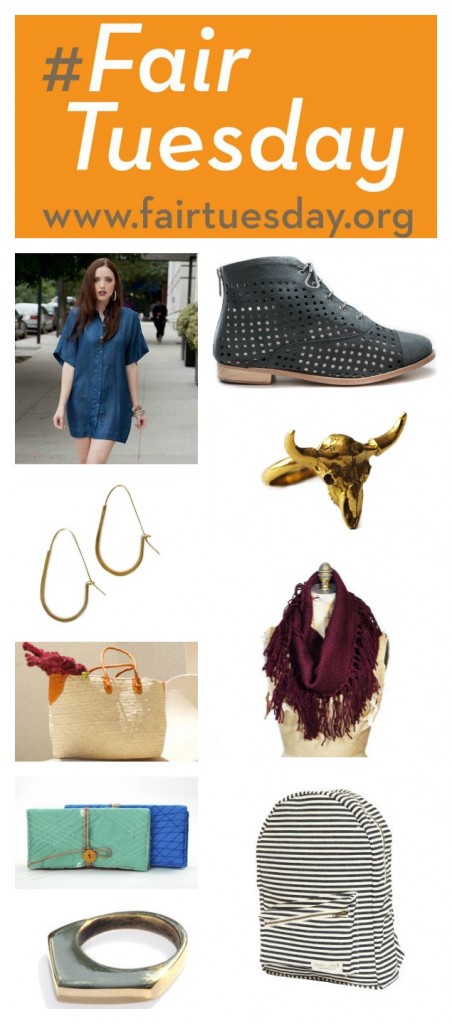 L-R: Shirt Dress –Soham Dave / Perforated Bootie-Bhava / Earrings, Skull Ring, & Carryall bag – Lydali / Fringe Scarf- Indego Africa / Jewelry Rolls – JaMii / Backpack- Give Goods Company / Ring- SOKO
So instead of linking to the products like I usually do I'm sending you over to where you can find the Fair Tuesday deals :).  You can be giving way more than gifts this year, friends…you can be giving a life by buying fair trade.
(Image via Fair Tuesday Facebook)