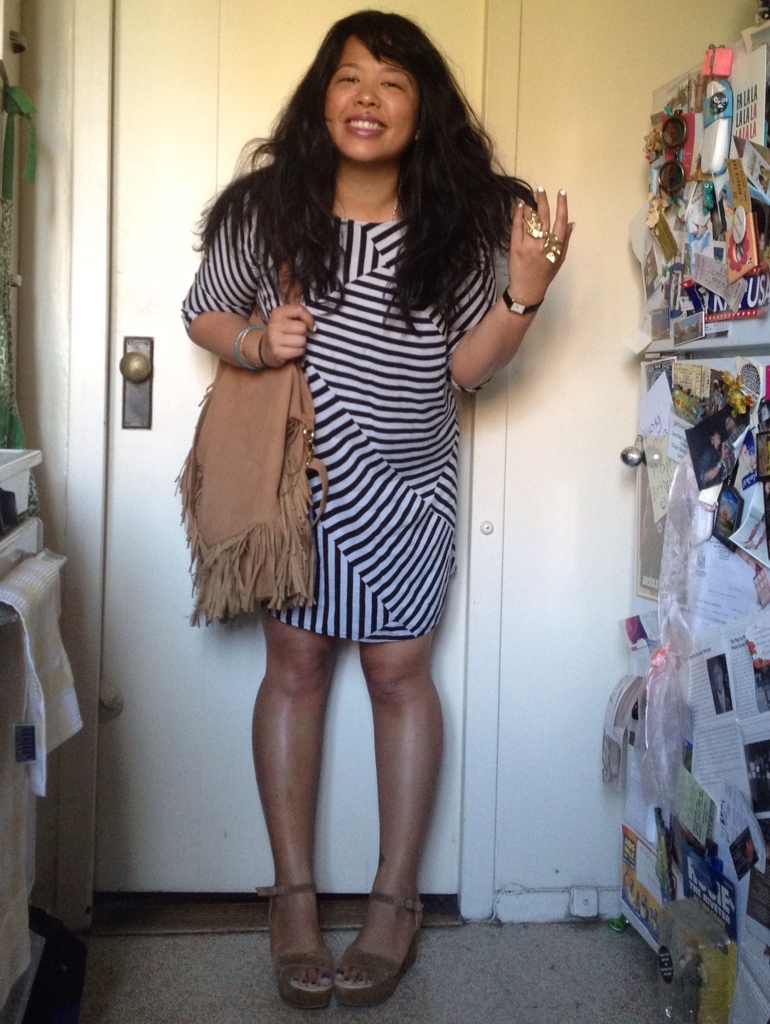 So I've been looking for a striped dress for a while and was so happy to find this guy at American Apparel. The dress is actually part of their California Select collection which is made out of recycled vintage fabric, so sadly this one was only available in store, but you can find the same cute silhouette here.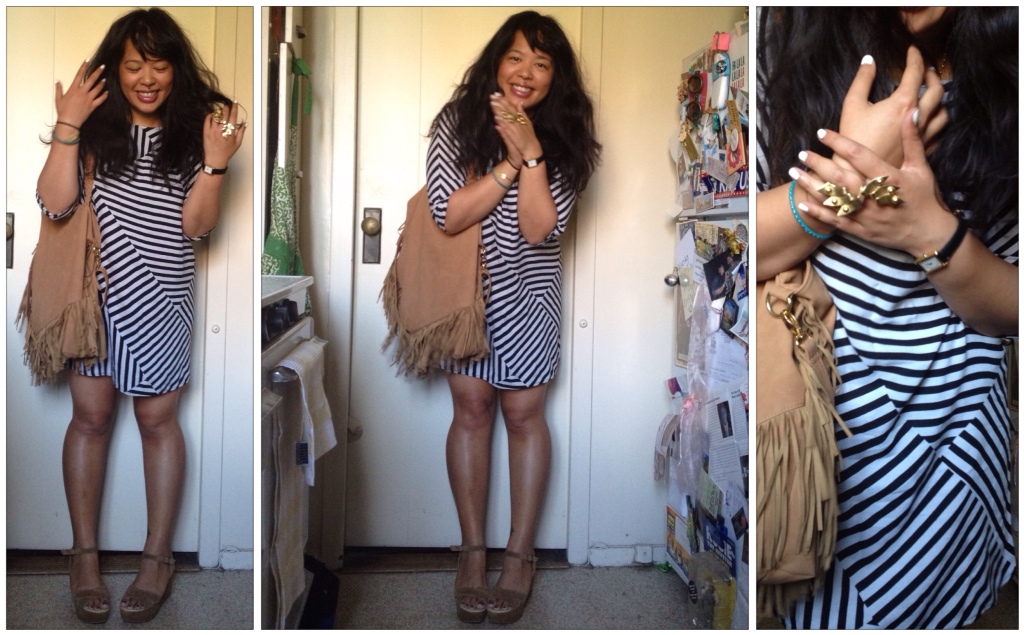 (dress–american apparel; bag-cri de couer, available here; shoes-thrifted via buffalo exchange; ring-nissa on SALE! here; other jewelry-gifted)
When I wore this outfit the BF called it an optical illusion dress and some lovely older woman said my striped dress may be hypnotizing her which made me laugh out loud…that would be pretty rad if I could hypnotize people with a dress :D.