Friends, I rarely post on crowd-funding campaigns, but Moola-Hoop, a crowd-funding site for female entrepreneurs, sent information on the Say YES campaign and I decided to make an exception(!) and said YES!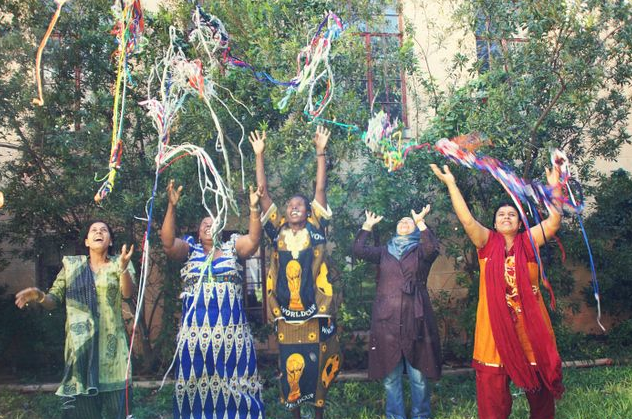 Say YES is a wonderful collaboration between Open Arms a company that provides fair waged jobs to refugees in Austin, Texas and the women owned eco-conscious brand Blue Avocado.
This video is what really made ME say yes to Say YES. The story of Odile is unimaginable and I'm just thankful that a company like Open Amrs exists to help Odile make a life here in the U.S. It's a teeny 4 minute video with a huge impact and if you'd like to read the other stories of the women from Open Arms take a look here.
Literally everything is right in Say YES. Not only will your purchase help the incredible women of Open Arms make a new life for themselves, but Say YES products will also be made in the U.S.A and made out of upcycled materials.
The lovely people at Moola-Hoop were kind enough to send me an advanced sample, but this is NOT a sponsored post since I totally also said yes to Say YES and contributed to this worthy cause :)– told you I really love this campaign. But let's chat about the adorable key fob they sent me and how amazingly useful it is!
Please don't judge me! My keys are a hot mess, I have keys for my home (3), for my mom's home (2), for my bf's home (2), PLUS cards for drugstores, flash drive, a face mask for CPR, a code fob for work,  AND MORE. My keys used to be a hot hot mess! But thanks to the Key Fob they are nice and organized just like I likey!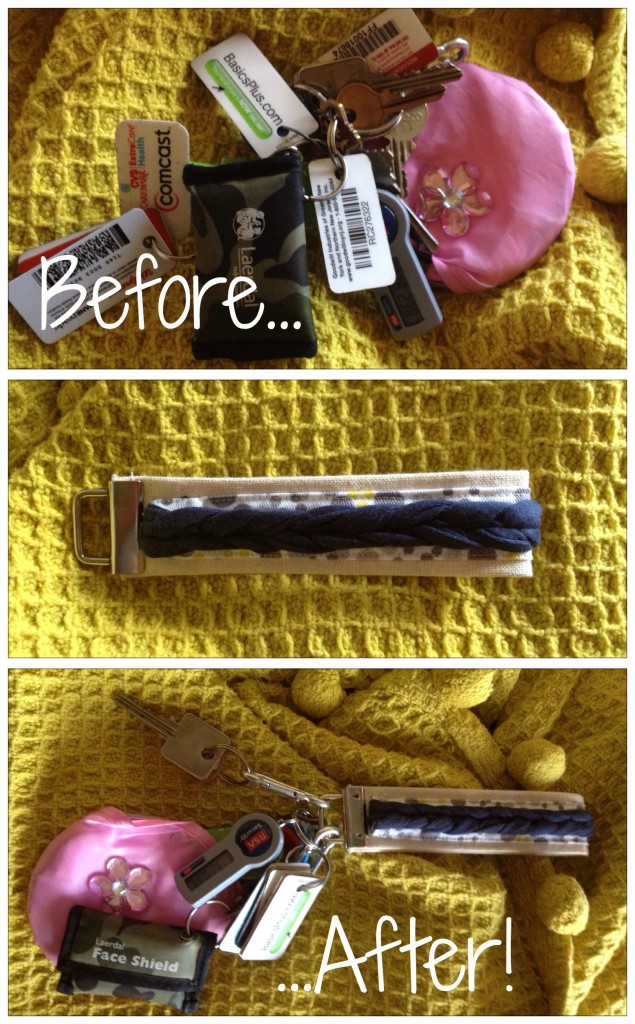 I now can easily slim down my key load and this little change in life has made me so happy! I did my laundry this weekend and just snapped my wallet on and took the "extras" off and headed out, I can also unload super quickly when I go out for my runs or go out for drinks…this little guy really makes my life a little easier and quite a bit lighter when I need it to be.
The key fob is made GREAT and sturdy and I love the sweet print and it's just one of the adorable incentives Say YES has to offer. Take a lookie!
The above are my fave-The Sling Bag comes with your contribution of $25, a great alternative to grabbing a plastic shopping bag, and the Cary All Tote has an interior pocket so it's great for using everyday; the Carry All Tote comes with the Essential Pouch (a makeup pouch) for a contribution of $150 or more. My Key Fob comes with the "Sling Kit" which includes a Key Fob, The Sling Bag, and a handy Wristlet for a contribution of $75.
Here are all the available incentives for contributing to Say YES: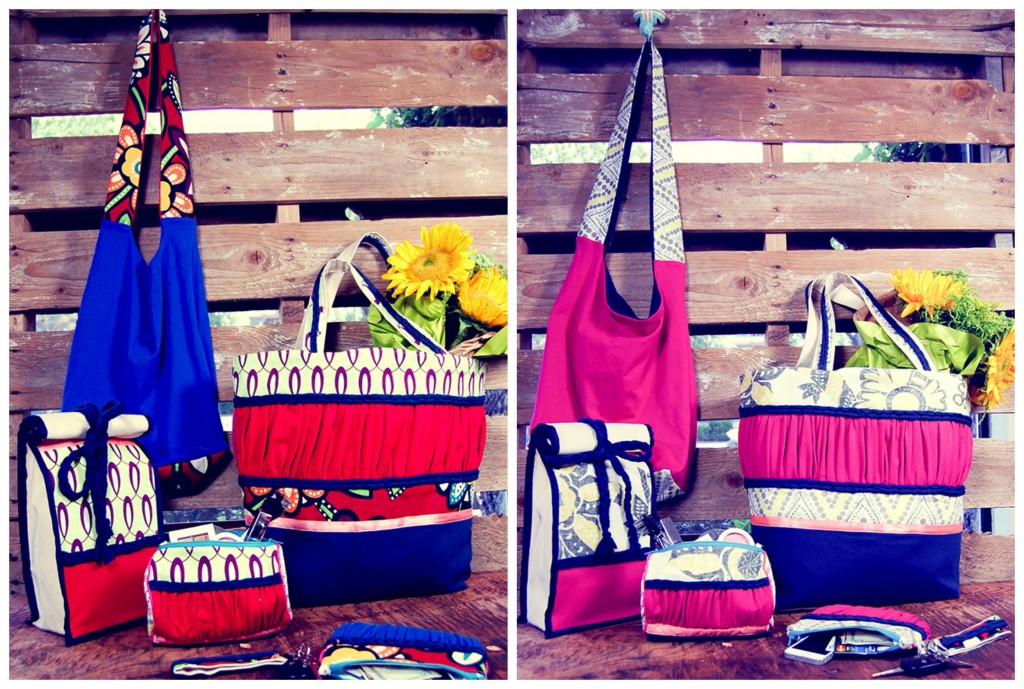 So friends will you Say YES!? I know times are always tight but with a little over 2 weeks left in their campaign every little bit will help!
Also-SHARE! SHARE! SHARE!