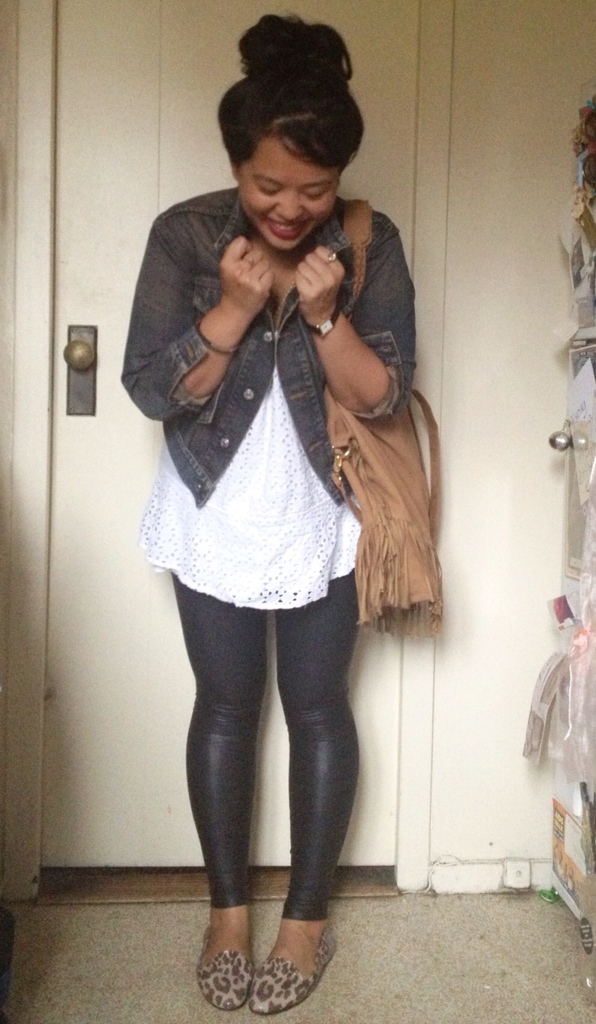 Rainy warm days used to be a little tricky for me. Because my feet get super hot (*blushing*), so wearing boots or galoshes while it's already hot is not my ideal solution to summer rain. That's why I'm happy to have my Melissa Shoes! These keep my feet dry, saves me from "wet shoe feeling", and they don't make my feet hot like boots. Winning!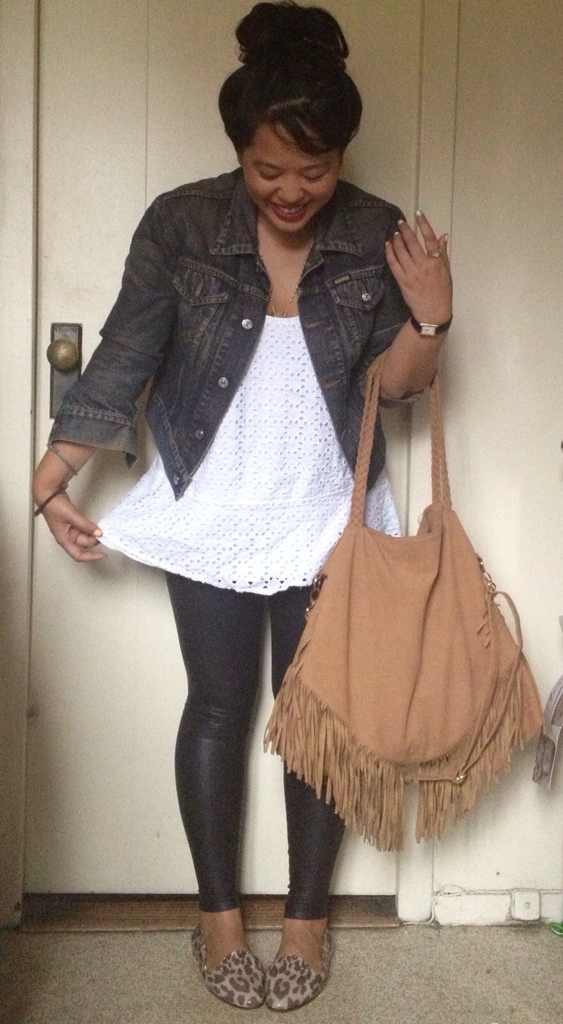 (denim jacket–thrifted via etsy / blouse-available ON SALE at anthropologie / leggings–american apparel shiny leggings / bag-cri de couer via ON SALE at comapssion couture / shoes-melissa virtue in tan ON SALE at 6pm / rings–alexis russelld & gifted / bracelets- broad street begginnings & gifted)
These shiny legging from American Apparel are one of my favorites things to wear. I love how they look like pleather. They look a little naught to me (which I like) and they give a little edge to the super sweet top.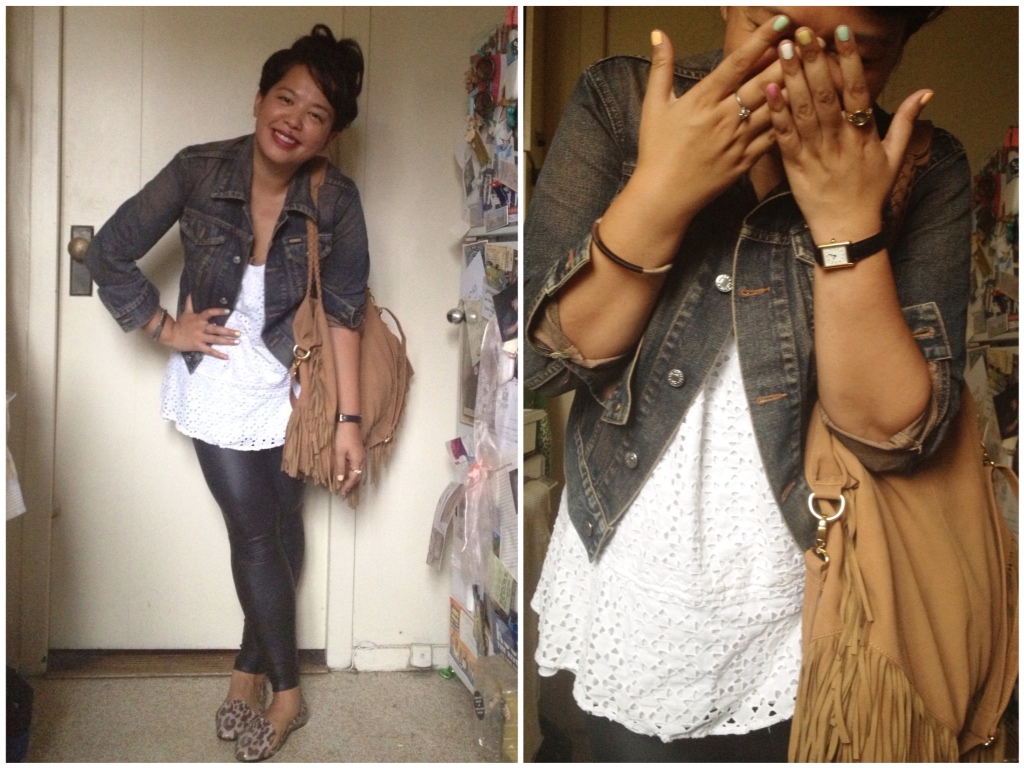 Confession! I couldn't decide on what nail polish color I wanted to wear sooooo I just didn't choose at all! Aren't they cute!?!? Funny, anytime I tried to do a multi-colored mani on purpose it always looked wrong! But I totally love how this accident turned out :).