I don't know about you friends but summer into fall marks the wedding season for me. I'm definitely at that age where your friends are getting married and having awesomely fun wonderful beautiful weddings! Seeing two people promise to be there for each other for the rest of their lives is something that always touches me…I am so a crier at weddings!
But I'm not a girl who likes to buy a one occasion dress. I like wedding guest dresses that can have a life after a wedding. I've managed to choose and love my wedding guest wear so much that I totally work them in real life too (proof and proof). And you can totally do this too! Here are some perfectly suitable ethical wedding guest gear that can totally transition to your real life after the festivites!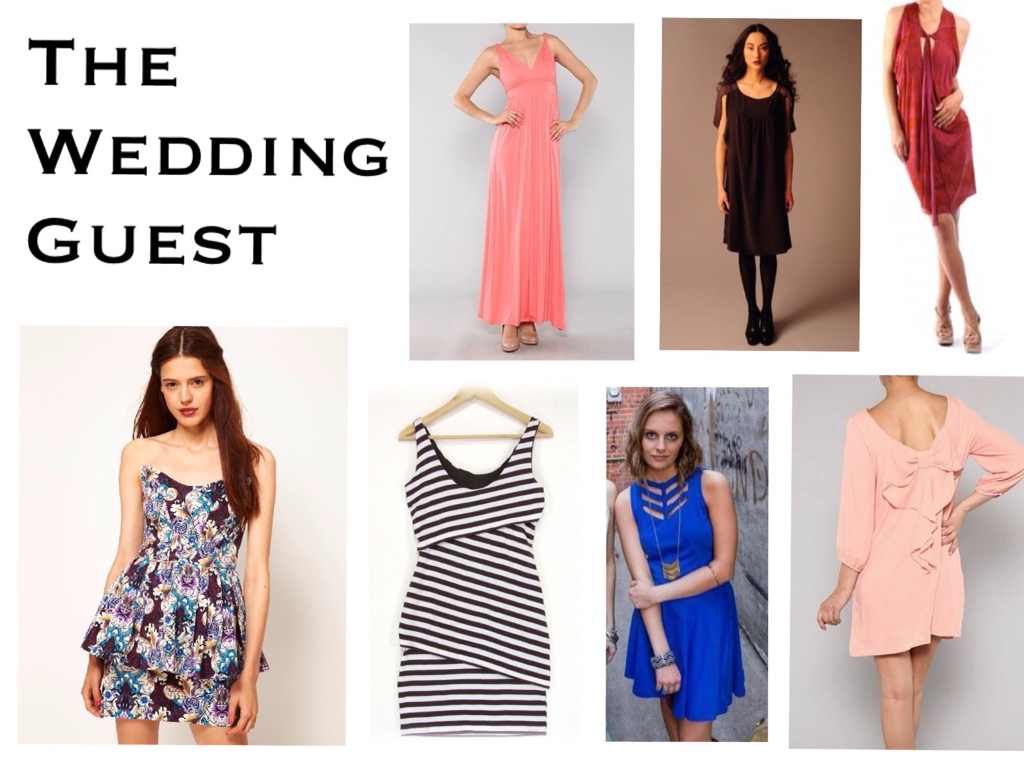 Top Row (L-R): Samantha Coral Maxi-$49; Silk Crepe Dress by Covet-$250 $106.95; Tie Front Dress by Edun-$98 / Bottom Row (L-R): ASOS Africa Peplum Dress-$101.82 $50.91; Striped Panel Tank Dress-$64; Chevron Flare Dress by 4 All Humanity-$84; Bow Back Dress in Peach-$45
So friends, are you attending any weddings soon? I certainly feel like it's that happy time of year!
P.S- Going to weddings are my favorite :D.
P.P.S-No reason to do one dress wonders! Totally okay to wear the same dress as a guest at another wedding.