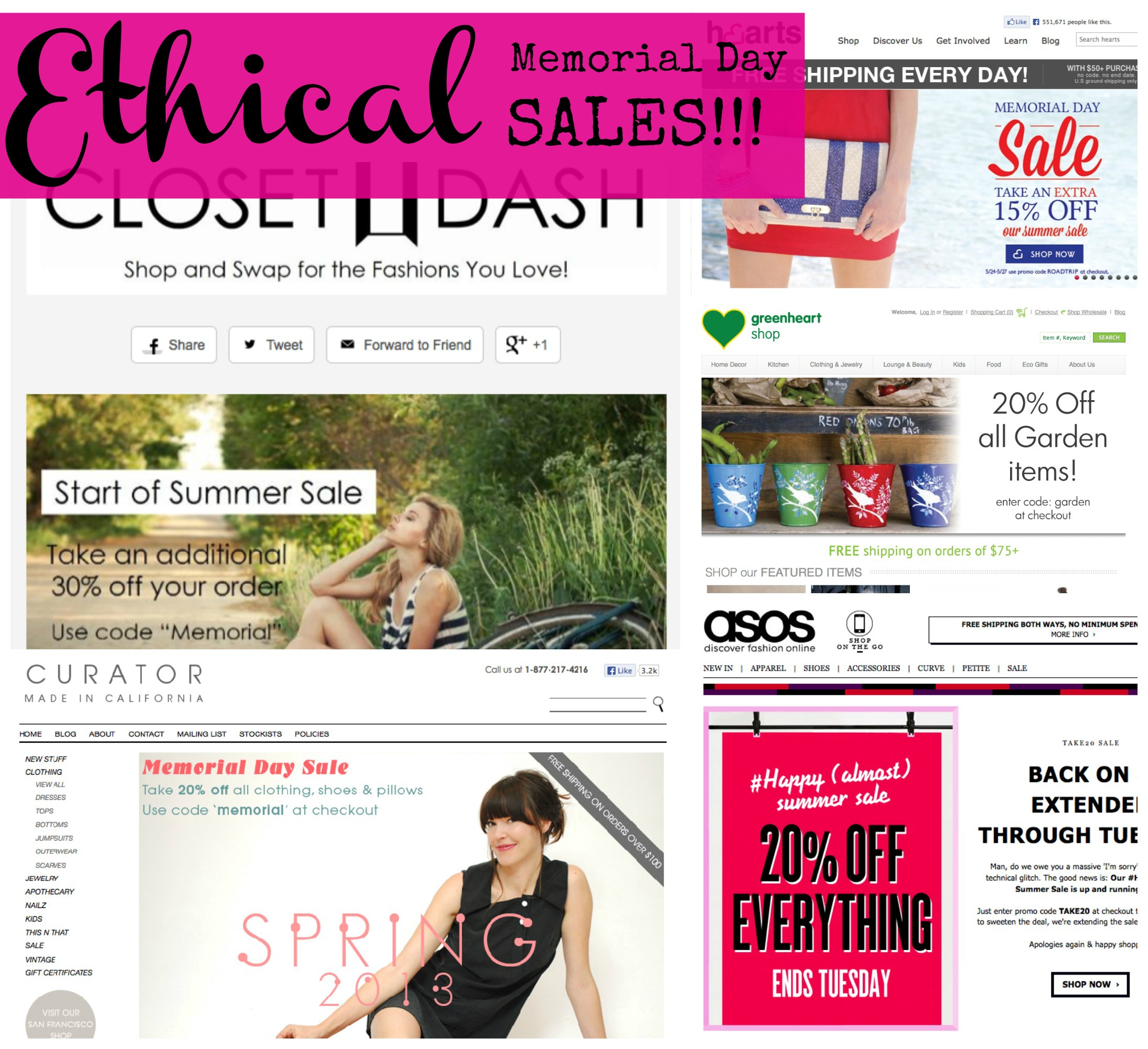 I hope you're enjoying a long Memorial Day weekend! While it's dreary, pretty chilly, and even a tad rainy in New York, Memorial Day has always been the unofficial start of summer here and a great time to start on your ethical wardrobe for the (crossing fingers) warmer sunnier summer months! Here are some great ethical Memorial Day Sales to get you on your way!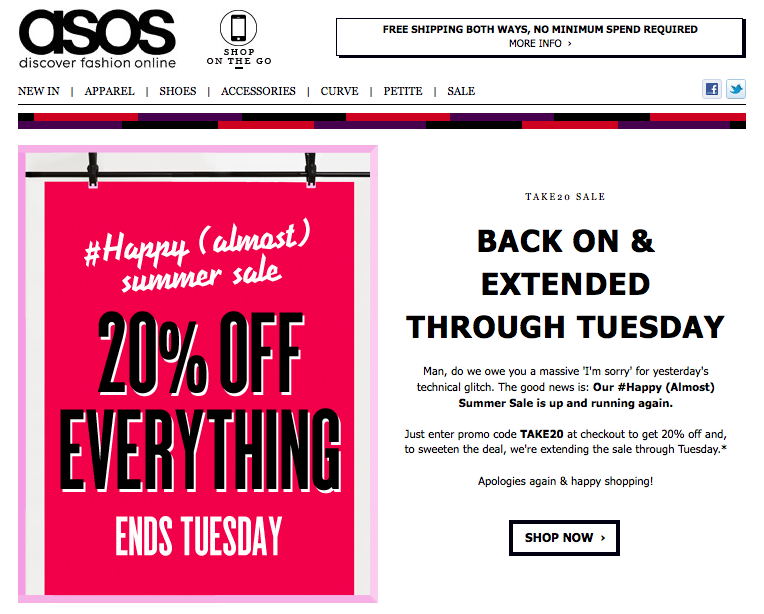 ASOS Green Room is FULL of fair trade and sustainable ethical options! And since ASOS is having a #Happy (almost) Summer Sale, you can get some of the amazing new ethical things they have in for the warmer weather. One of my faves– these printed pants from ASOS Africa.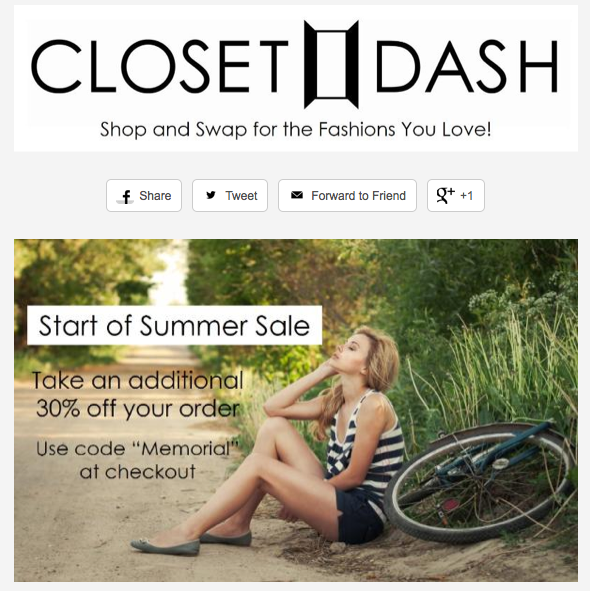 Closet Dash is a great place to shop and swap cothing! They have a lovely curated boutique where you can purchase items that are already at great prices but with their Memorial Day special taking 30% off their goods it is a super steal! Favorite is this faux leather skirt!!! My gawsh I might nab this guy!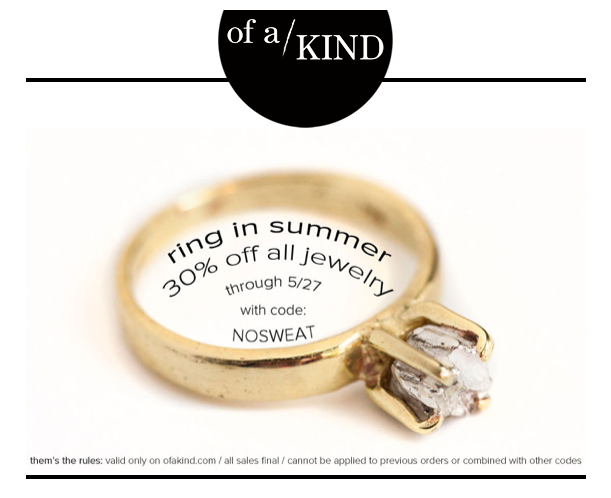 Of a KIND is a really special way to shop. Each item in this boutique has a limited run so you're sure to be getting something super unique, your purchase will come with a little tag that says your item is 22 of 50 made. So take this opportunity to get a gem that is truly unique for yourself at 30% off. I die die die(!) for these earring duets.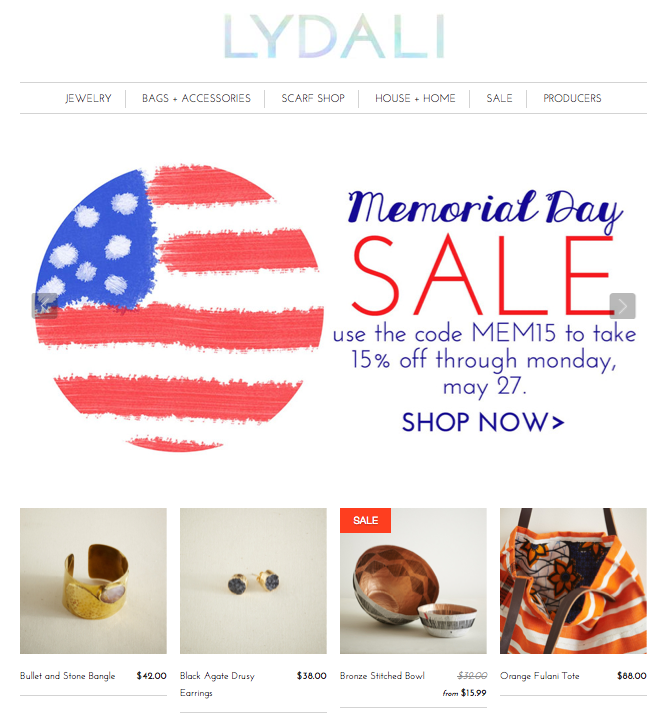 Lydali is a gorgeous store full of beautiful accessories for you and your home all made by ethical designers. Something about Lydalli feels warm and sweet and I am head over heels for this black and gold agate ring.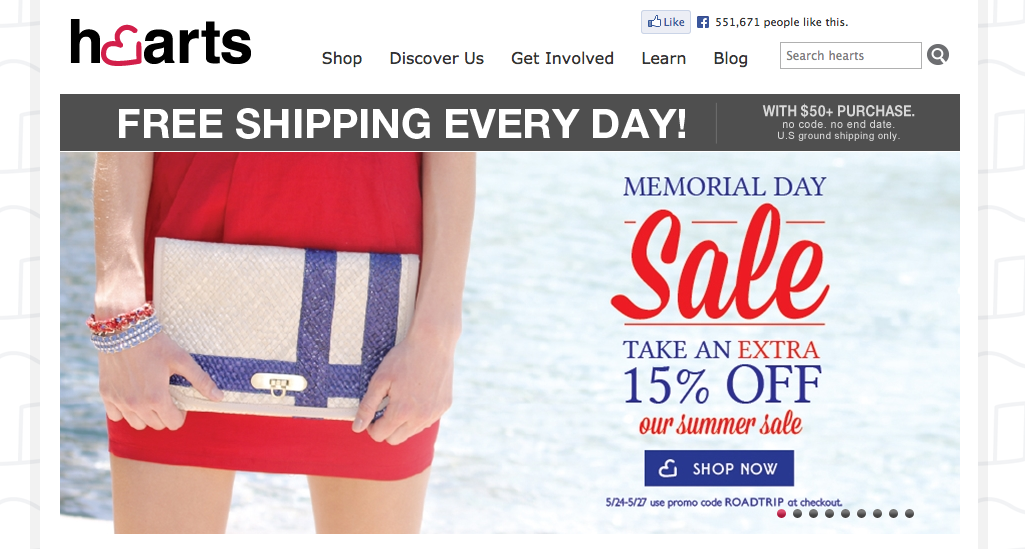 Hearts is a great place for ethical accessories. The aesthetic is really young, fun, urban and trendy. The items on sale are marked down an additional 15% for Memorial Day. I really dig the brilliance of this bike bag.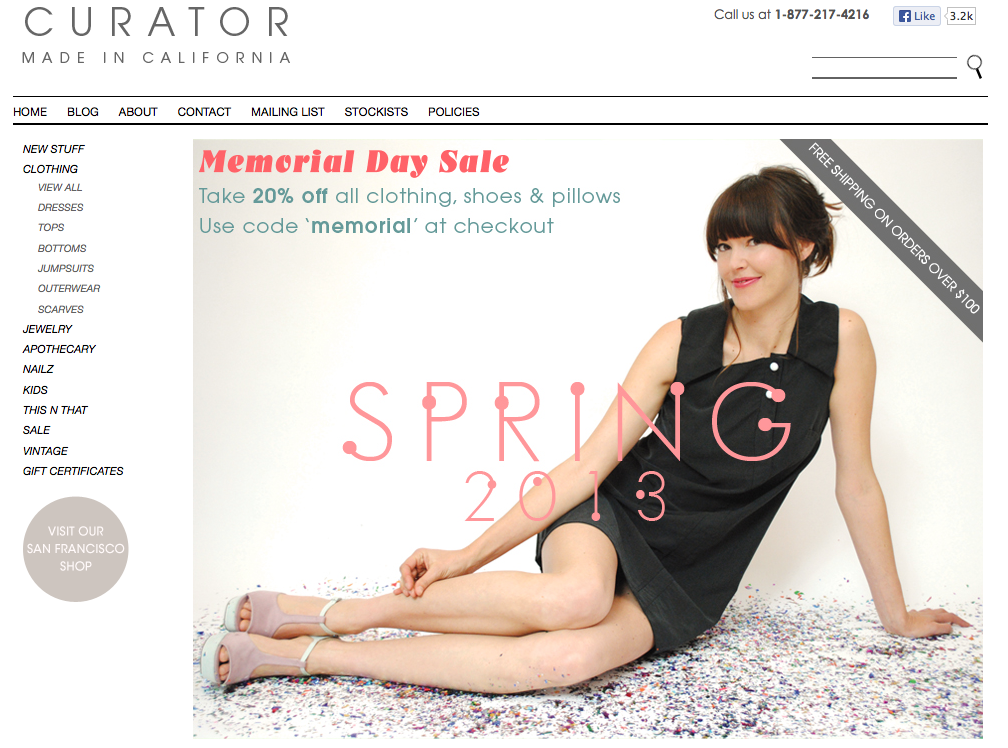 Curator SF is a sustainable brand made in San Francisco. I think their dresses can be really versatile, by changing a shoe and some accessories these items can go from day to night. My fave here is the Lola tie dye dress.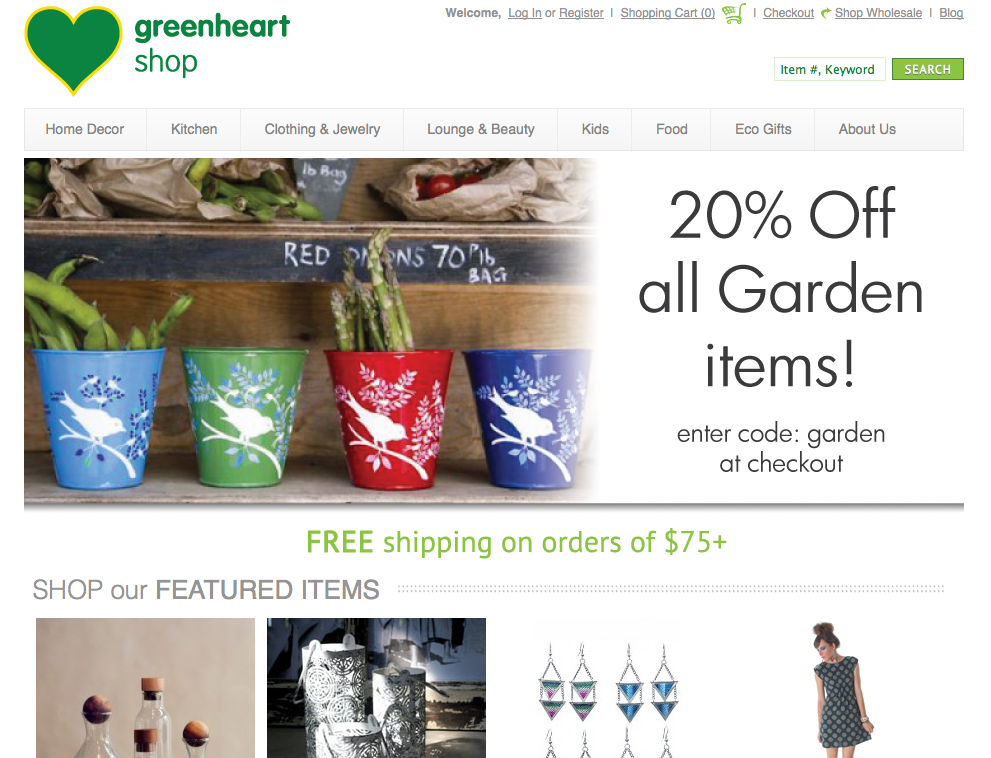 GreenHeart Shop is no stranger to Made-to-Travel! I love this Chicago based ethical store full of everything from fab jewelry to space saving wine racks. To celebrate the unofficial start of summer GreenHeart Shop wants you to get outdoors! My fave pick is this lime printed apron, feels like summer to me :).
Enjoy! Enjoy! Enjoy! Friends :).