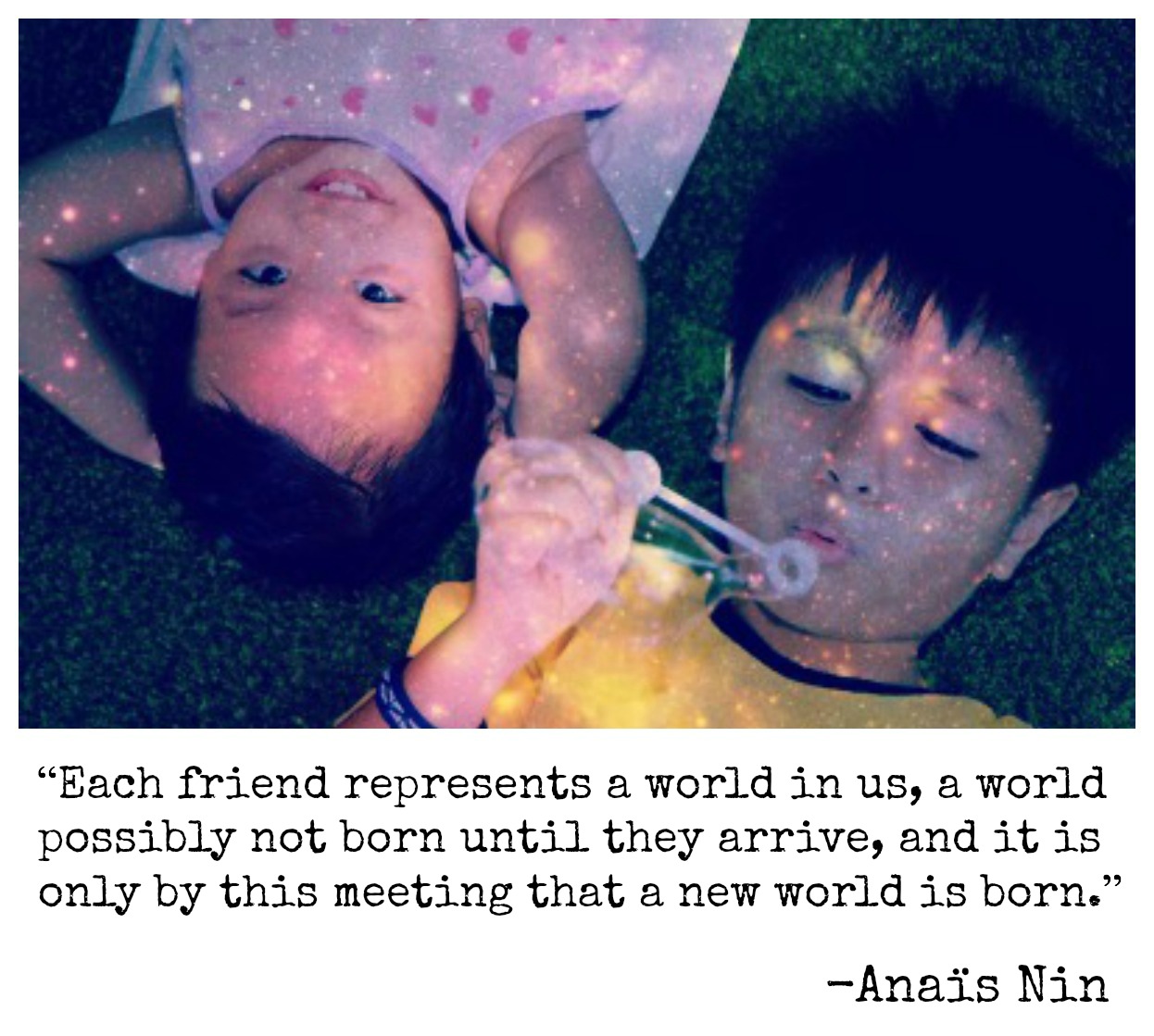 (image courtesy of Stuart Miles at FreeDigitalPhotos.net-edited by me; quote found here)
This is about the truest quote on friendship I've ever read. Last week I lost a very very special friend and even now I really can't imagine that our little world together has come to an end. I won't have the joy of experiencing him any longer and I won't have any more moments with him, just memories of him…. gawsh friends, it makes me so so so sad.
But out of that, as cliché as it sounds, it really made me think of all my friends and family and how precious all those little worlds are and how thankful I am for each and everyone of them. It also made me more passionate about living my life in a way that would make him really grateful he knew me, like I'm grateful I knew him.
So remember dear friends that the people in your life that enrich your life and make you laugh, cry, dance, sing, drink and believe in yourself are gifts…treasure the worlds they bring.
Personal Note: To Cat, Winx, Shari & Fajr who pulled me out of a particularly hard time and to Anika who was there when I heard the devastating news-thank you, I love you.
To my honey boo, thanks for letting me be sad and helping me feel happy. You're so great.