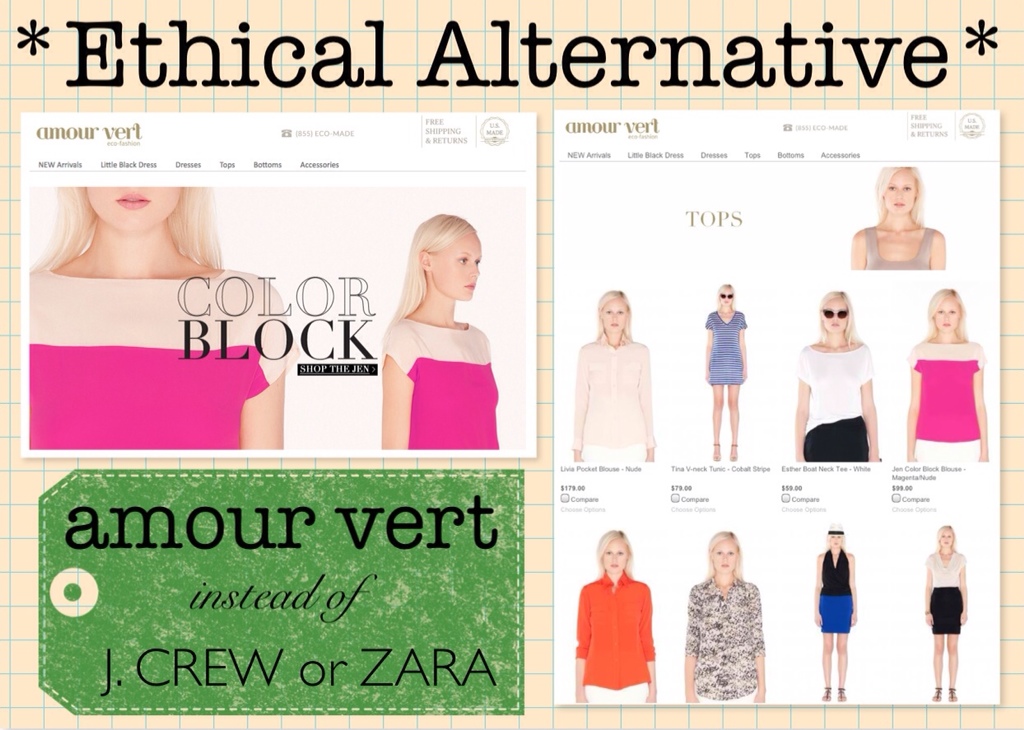 Last year when I asked you to think about solutions to your biggest obstacles to being a more conscious shopper, sweet and loyal reader Christine said she'd want to know ethical alternatives to mainstream stores.
I really LOVE this idea for a new feature on Made To Travel, but honestly I found it really challenging to match a brand's complete aesthetic and price point whether it's an ethical alternative or not. Because I want to give you a real true ethical alternative I don't know how frequent I'll be able to do this, but I'm trying my best for you Christine! So I was really happy to find Amour Vert as a really great ethical alternative to J. Crew and/or Zara.
To me J. Crew and Zara do classic clothing thru an urban lens. Amour Vert's sensibility definitely hits that same chord for me, the clothes are incredibly timeless while still being timely.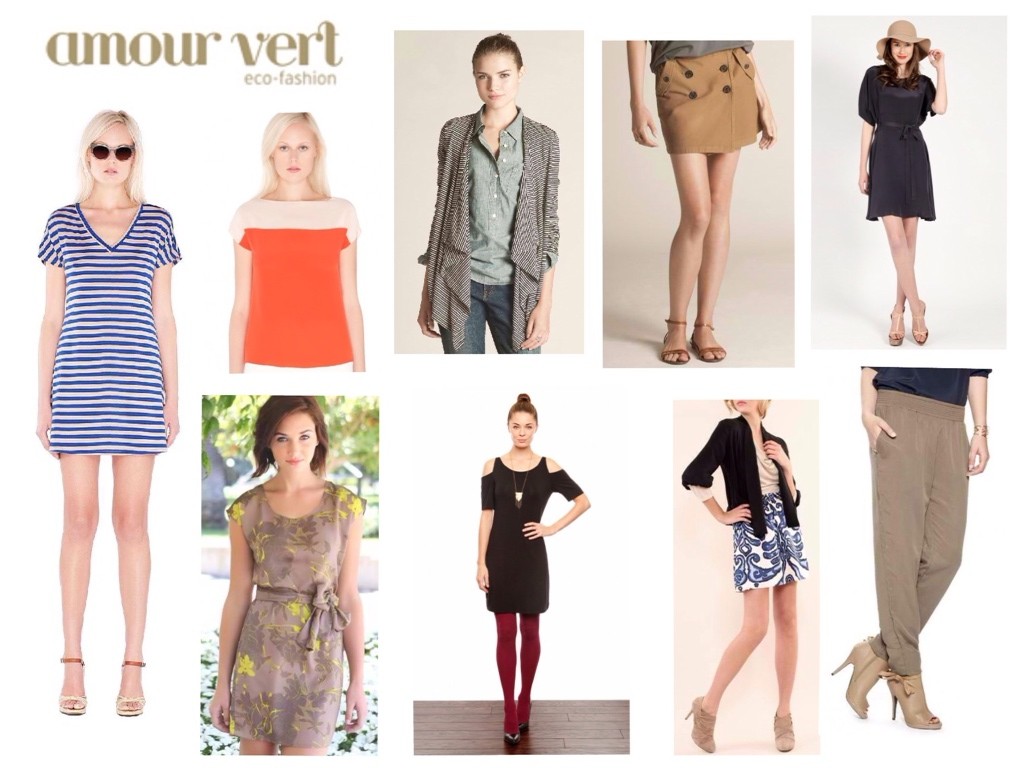 ( L-R: v-neck tunic-$99; jen color block shirt-$99; claudia mini strip wrap cardigan–$99 $49.50; audrey buttoned skirt-$99; olivia kimono sleeved dress–$174 $87; yellow floral dress–$159 $79.50; malika cold shoulder dress-$79; stephanie ikat skirt-$66; patricia pants-$109)
**TIP: Amour Vert's sales are a little hidden. Type "sale" into the search field and you'll see them.**
I love these pieces from Amour Vert and will be ordering those Patricia Pants very very soon!!! Amour Vert's prices are also really very close to J. Crew and Zara's but Amour Vert makes all their clothing in the U.S.A and very thoughtfully chooses their fabrics, focusing on sustainability.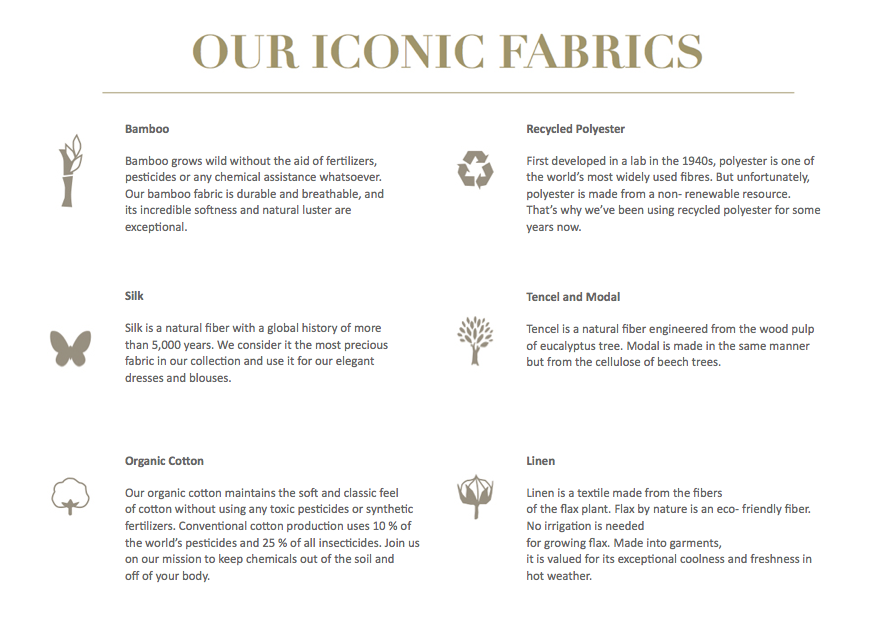 You can read where J. Crew stands on their manufacturing practices and sustainability here on a profile from Green America, last updated in 2011; J. Crew also has their own company responsibility statements which you can read here and here and I really encourage you to do so.
Zara is under constant fire for their labor practices, as recently as yesterday according to this report and another incident in 2011 as seen in this report. While this profile of Zara from Behind the Label seems to say they are planning to implement better manufacturing practices, it seems they have not taken into effect yet.
If you're uncomfortable with the practices of these retailers I hope you find Amour Vert a good ethical alternative. At Amour Vert you may not get the array of choices that J. Crew and Zara are able to churn out, BUT you will get the same classic, contemporary, and hip pieces only made ethically.