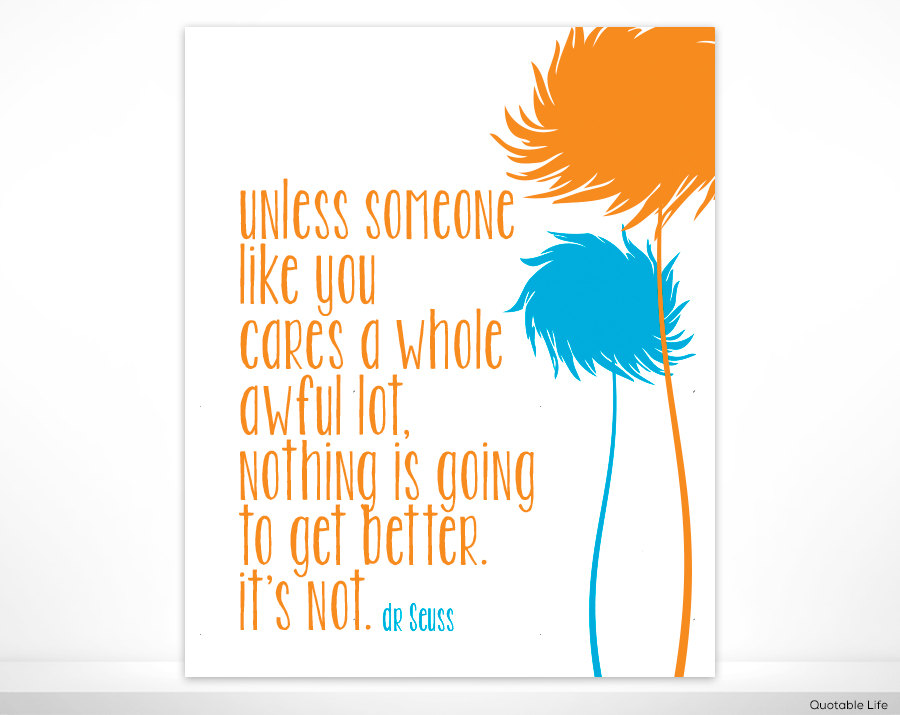 (print available at Quotable Life)
I just love this quote from The Lorax. The responsibility of caring and the privilege of giving is something that was instilled in me at a really young age and I am truly grateful to my mama who really taught us this.
As a social worker my mama has lived a life dedicated to the service of helping people in great need and she is incredibly dedicated and passionate and magical in this work. In her personal life she makes every single person she meets feel very special, gives even when she doesn't have much, and loves to celebrate everything.
Today is my mama's birthday and it got me thinking about the endless capacity she has to give and care and it really leaves me awestruck. I wish everyone knew her.
Happy birthday mamacita <3.