I probably couldn't even imagine a more magical place than Giraffe Manor. Giraffes happen to be my favorite animal ever and waking up in the morning to these beautiful creatures would definitely make me feel like I was still dreaming.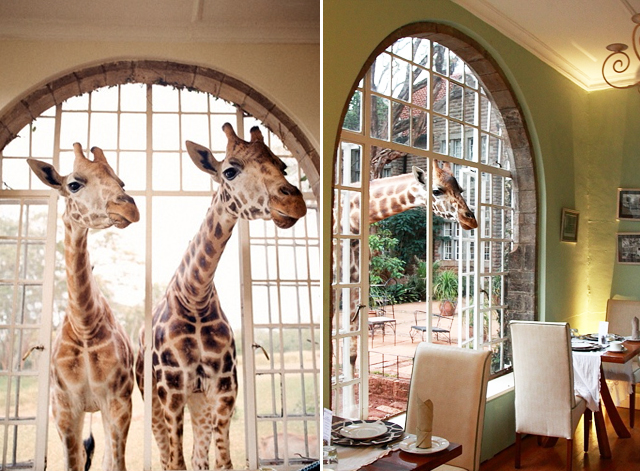 (images via)
Giraffe Manor is a boutique hotel located a little outside of Nairobi on 12 acres of land within 140 acres of beautiful indigenous forest and has become famous for its residential herd of Rothschild Giraffes that graze its land.
Gorgeous, no?! Definitely my dream hotel.