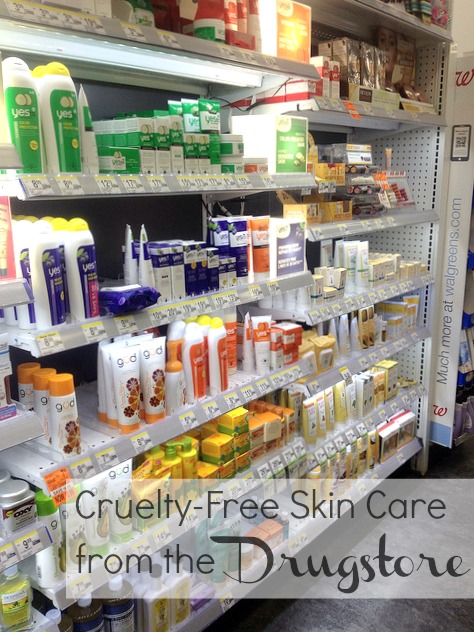 Hi friends! I've been meaning to do a post about cruelty-free skin care available right from your local Walgreens, CVS or Duane Reader and when Kimberlee tweeted me that her cousin was looking for cruelty free skin care I thought well, no better time than the present.
All the products in this post are cruelty free, paraben free and made in the USA annnnnd you can probably find them at a drugstore near you!
My Cruelty Free Face Routine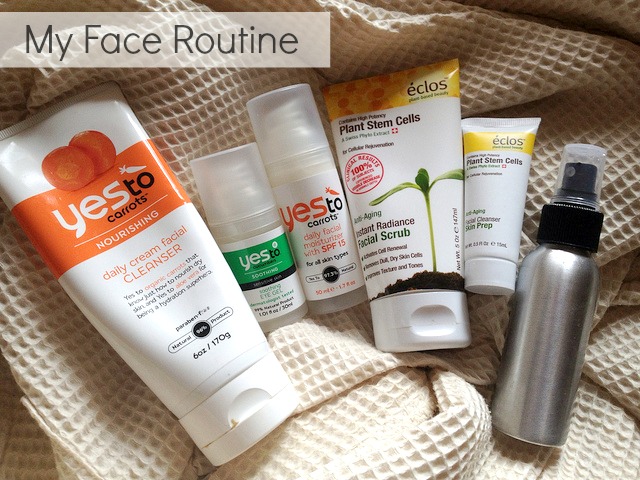 Some notes about my skin. Again everyone's skin is a bit different and your experience will be different if you have very different skin than me. My skin is sensitive and joy of all joys it is also combination, which means it gets dry and oily.
Yes to Carrots, Daily Cream Facial Cleanser: $8.79 
I use this nearly every day. I LOVE this cleanser. Most cleansers really dry my skin out and this definitely does not. I've been using this for nearly a year and I have definitely noticed an improvement in the quality of my skin.
Yes to Cucumbers, Soothing Eye Gel: $15.49
I'm a little on the fence with this product. I've been using it for about 1 month. Pros: It is so soothing and cooling when you put this on and I have noticed a reduction in the darkness around my eyes. Cons: I don't think it really improves fine lines. Also it doesn't get the best reviews on Makeup Alley, lots of people have not had the best experience and over more time it doesn't look like it's been effective, so take a look at the reviews and the skin types, this might not be for you. Honestly, I feel there must be something better out there so will probably try something new once I'm thru with this bottle.
Yes to Carrots, Daily Facial Moisturizer SPF 15: $15.49
What's great about this moisturizer is that a little goes a long way, and I find that hasn't been true for me with most moisturizers. Again I have combination skin so my skin gets very dry in places and this moisturizer manages to deeply moisturize the bits of my face that need extra care. I'm interested to see how it performs in the warmer months when my skin isn't as dry and more on the oily side.
Éclos, Instant Radiance Facial Scrub: $12.99
I LOVE THIS! My favorite exfoliating face wash. It's really important to exfoliate your skin to sloth off dead skin and stimulate new cells, for me I like to exfoliate no more than twice a week.
Éclos' scrub smells wonderful and kind of feels like you're exfoliating with little grains of sand. My skin always feels super clean and smooth after exfoliating with this and it has reduced the visibility of a few blemishes. LOVE!
Éclos, Facial Cleanser Skin Prep: $15.99
I got this little sample with my Éclos Facial Scrub and have been interchanging it with my Yes to Carrots Facial Cleanser about once a week. I don't think this is the right product for me during winter since my skin is naturally so dry during this season I need something that is a bit more moisturizing, but I may switch to this in the summer when my skin is on the oily side. The Éclos cleanser is way more refreshing than my Yes to Carrots Cleanser which I would say is more nourishing and is probably a better fit in winter for me.
DIY Apple Cider Vinegar Toner: CHEAP or FREE
THIS IS THE JAM! Seriously!!! I have never EVER used toner before because it dried out my skin so bad and I never saw improvements in the texture of my skin. BUT THIS IS AMAZING, I've been using this concoction for a few months and I am convinced I will never stop.
My homemade apple cider toner is about 1 part organic apple cider vinegar to 3 parts water, and 3 drops of grapefruit essential oil (optional). I happened to have all these ingredients at home, so the best toner ever was FREE for me and I can't believe how good this toner works. It makes a huge difference in my skin and it felt so immediate! My pores definitely minimized and my skin is smoother and softer over a bit of time. You can adjust the solution to your own needs, I dilute mine quite a bit because of my sensitive skin. More info on the recipe here.
Now there are also some cruelty free brands available at the drugstore that I haven't been able to try yet. But I wanted to give them a shout because they do look great and are getting great reviews!
Nuance Skin Line by Salma Hayek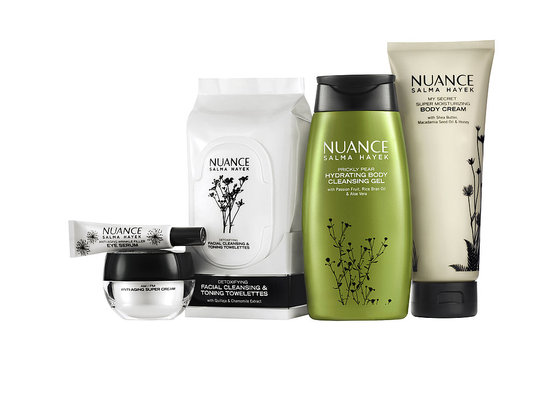 (image source)
Why I Want to Try This: The Reviews are great for Nuance's anti-age serums and treatments on both Makeup Alley and CVS. Also who does not want to have skin like Salma Hayek?!?!
Price Point: $14-$20 for anti-age serums at CVS
Alba Bontanica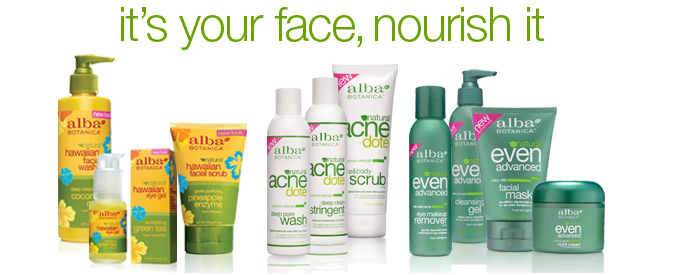 (image source)
Why I Want to Try This: Another set of stellar reviews for this whole product line on Drugstore.com and Makeup Alley.
Price Point: $9-$16 at Drugstore.com, but also available at Walgreens
Jason Natural Cosmetics

(image source)
Why I Want to Try This: Jason Natural Cosmetics has been around since 1959 and that says quite a bit about a product if you ask me. Plus the reviews on Makeup Alley and Drugstore.com are really stellar.
Price Point: $10-$21 at Drugstore.com but also available at Walgreens
I no doubt will try some new things and will definitely update you with any new skin care  goodies I try, but till then I'd love to hear your favorite cruelty-free brands and don't be shy with asking any questions!
Thanks Kimberlee for the great request! I hope this is helpful!