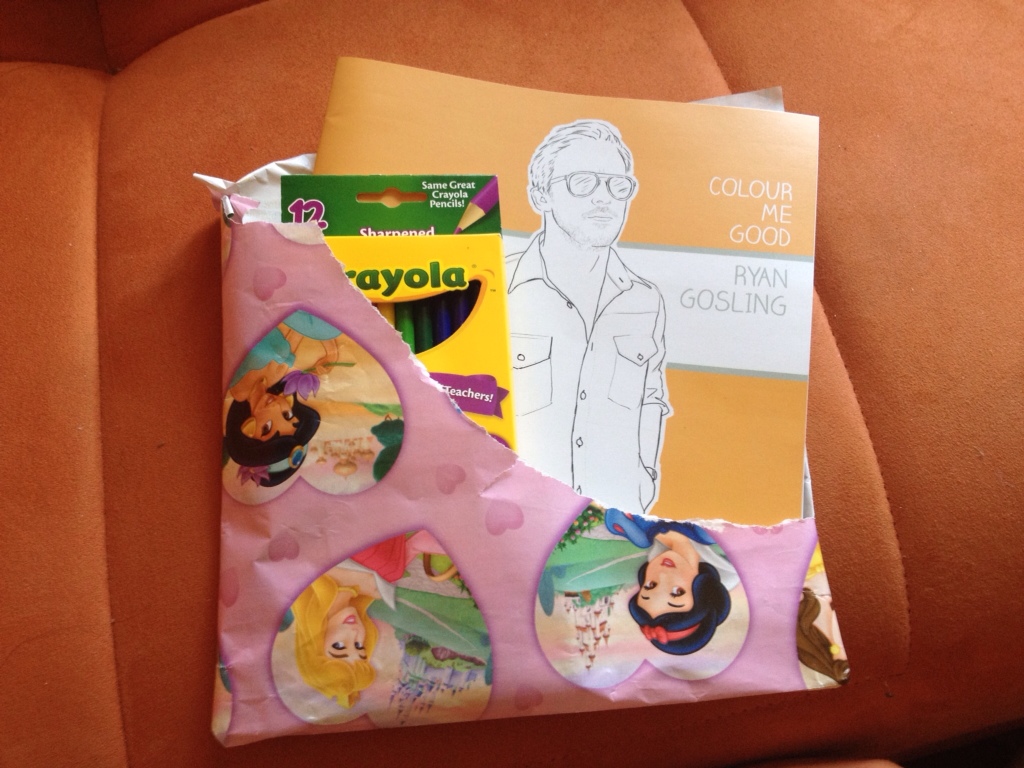 A little while ago my BF got me Colour Me Good, aka a Ryan (friggin!!!!) Gosling coloring book, aka the best coloring book ever ever ever.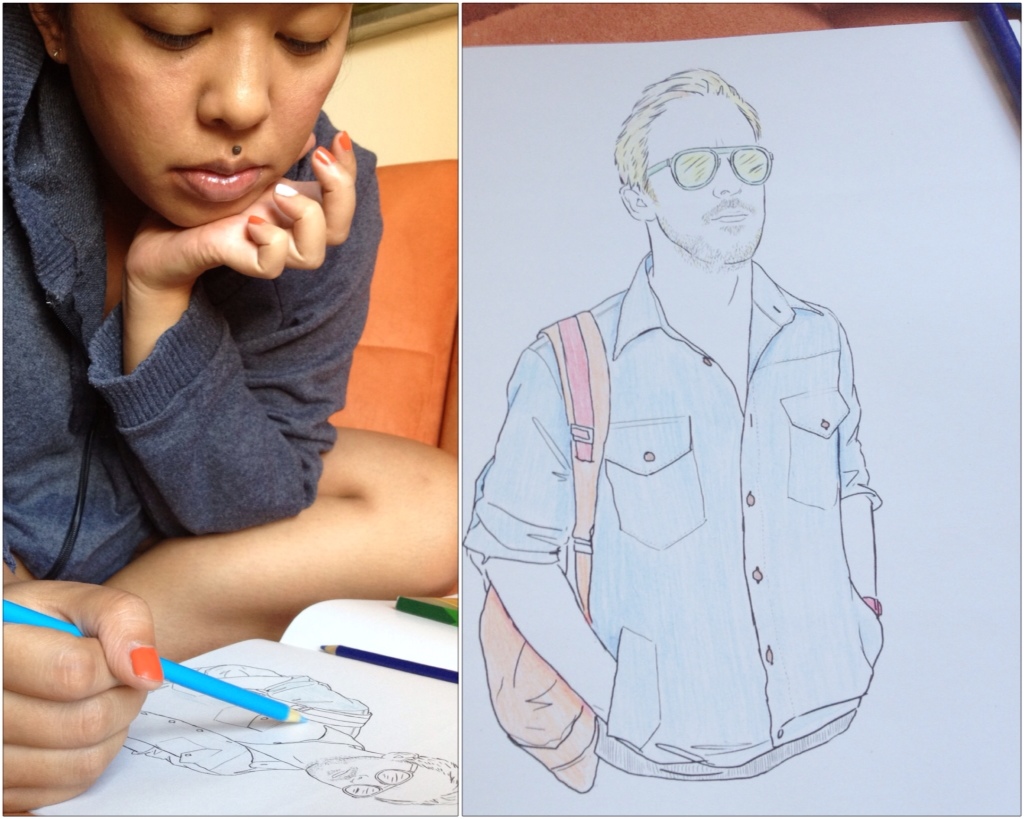 Let me tell you, it is awesomely relaxing to color Ryan Gosling. I highly recommend it!
Color Me Good is made in the UK by I LOVE MEL and it dons a label that says "Illustrator Against Human Trafficking (IAHT)".
I could only find this one page on Kllective explaining IAHT,  so if you know any lovely facts about Illustrators Against Human Trafficking please share!
And please allow me to share some lovely facts about the awesome dude who gave me Ryan Gosling…my super duper rad boyfriend.
1 ) He is so thoughtful that he included coloring pencils made from reforested wood.
2) My crazy crazy dude has literally planned out how I can defend my apartment in the event of a zombie apocalypse…no SERIOUSLY he actually has a plan and it involves a well thought out barricade.
3) My honey knows and loves ALL kinds of music and that's really entertaining…Imagine in one car ride you could sing along to Biggie, The Strokes annnnd One Direction!
4) He is very very afraid of ghosts and I find this hilarious.
5) My BF is impressively generous. Not just gifts for me, but he sends gifts to his friends,  spoils his nieces, drops everything for his sisters and makes the best mock bottle poppin' party flyers around.
6) This awesome guy's beeday was yesterday :D.
Hope you had the best beeday ever honey.