I feel the weather in NY while still chilly has been subtly hinting Spring is on the horizon and so I thought it would be an apt time to go over the great transition item that is the ankle boot.
Ankle boots are fantastic because they're totally at home in Winter, Spring or Fall and there are a variety of styles that can fit in casual or evening looks.
Ankle Boot Outfits-Casual
For a casual look you can pair a low heeled ankle boot with pretty much anything. From skinny jeans to harem pants, your favorite maxi skirt to your faithful pencil skirt the right ankle boots will fit in nicely.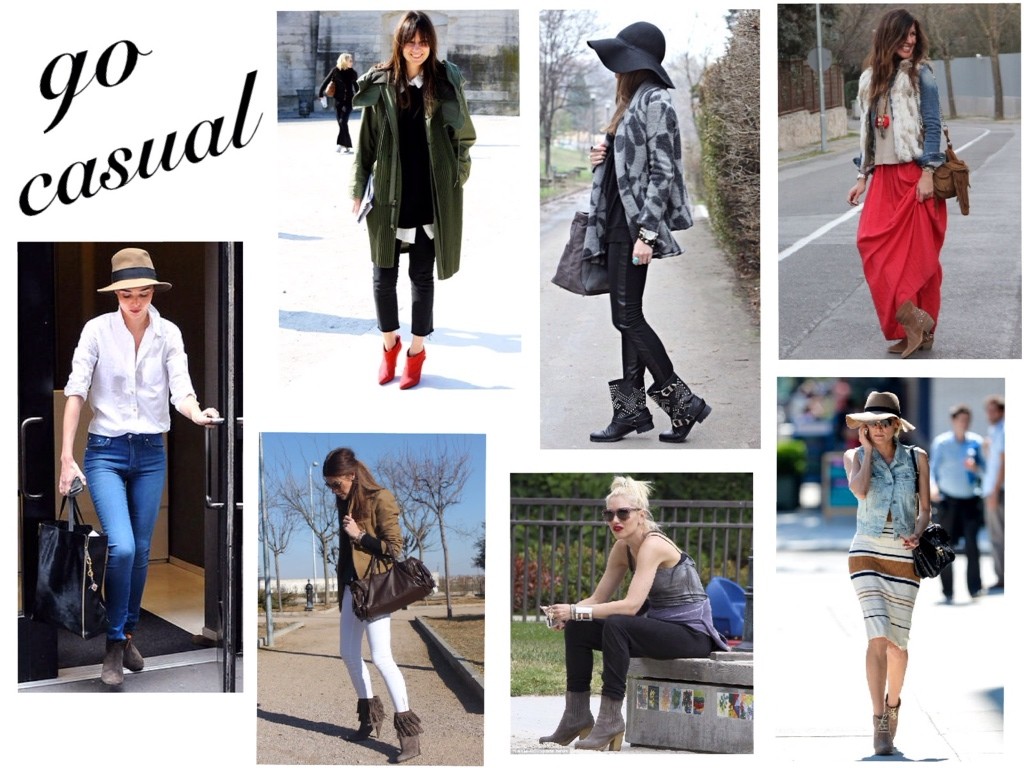 (sources top-bottom: red ankle boots w/ army jacket; biker boots w/ gray sweater; red maxi skirt outfit; Miranda Kerr; white jeans w/ fringe ankle boot; Gwen Stefani; Diane Kruger)
Ankle Boot Outfits-Evening
Ankle boots have been making more of an appearance on the red carpet, especially at premiers or looser award shows like the MTV Music Awards and it's for very good reason! Ankle boots add a cool vibe but can totally still read evening, perfect for your night out with friends or a work party.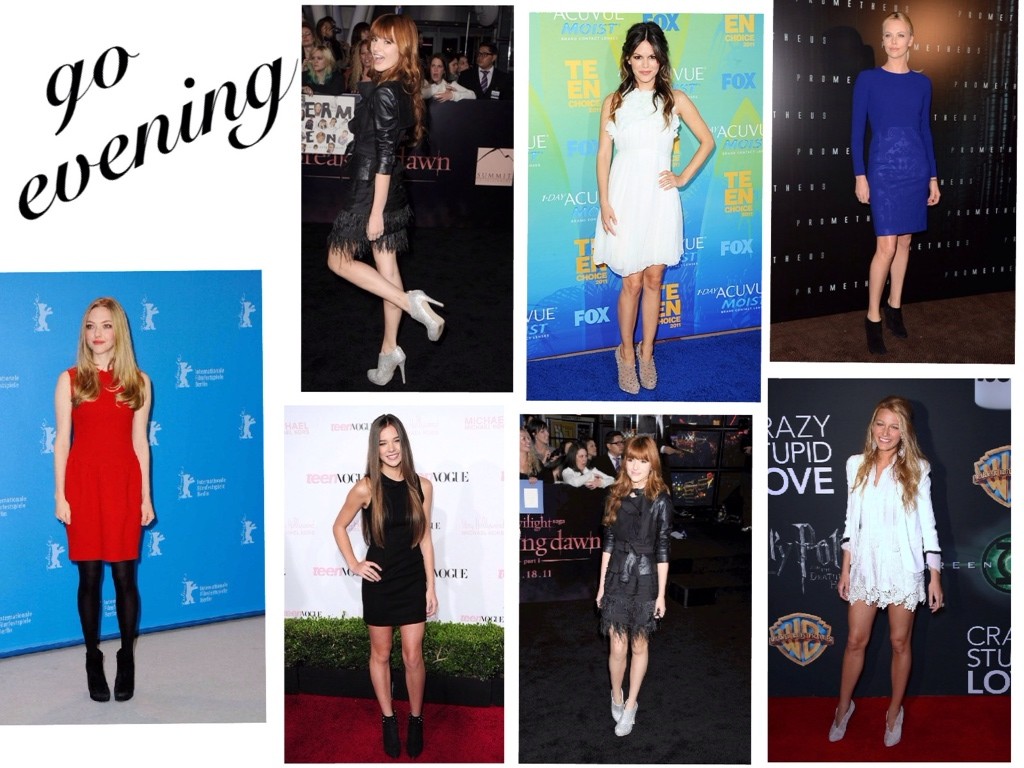 (sources top-bottom: Bella Thorne; Rachel Bilson; Charlize Theron; Amanda Seyfried; Hailee Steinfeld; Bella Thorne; Blake Lively)
Tips on Wearing Ankle Boots
I used to think that ankle boots were a tricky boot to wear, after all I sadly don't have Miranda Kerr's legs or height! But once I found the right pair I knew exactly what to look for in my next…ahem few…pairs.
Find the right opening: A boot that has a wider circumference opening will make your legs look slimmer.
Length: I found I need mine to be pretty close to the ankle or right before my calf starts because I'm much shorter than most (5 feet, BUT half legs 30 inces :)). This way it doesn't cut the shape of my legs.
Mind the Toe: A toe that that narrows even if it's to a rounded toe will make your legs look slimmer.
I've rounded up a fantastic group of ethical ankle boots to go with any day or evening looks you have in mind!
So friends do you rock ankle boots? Have any tips or favorite outfits?