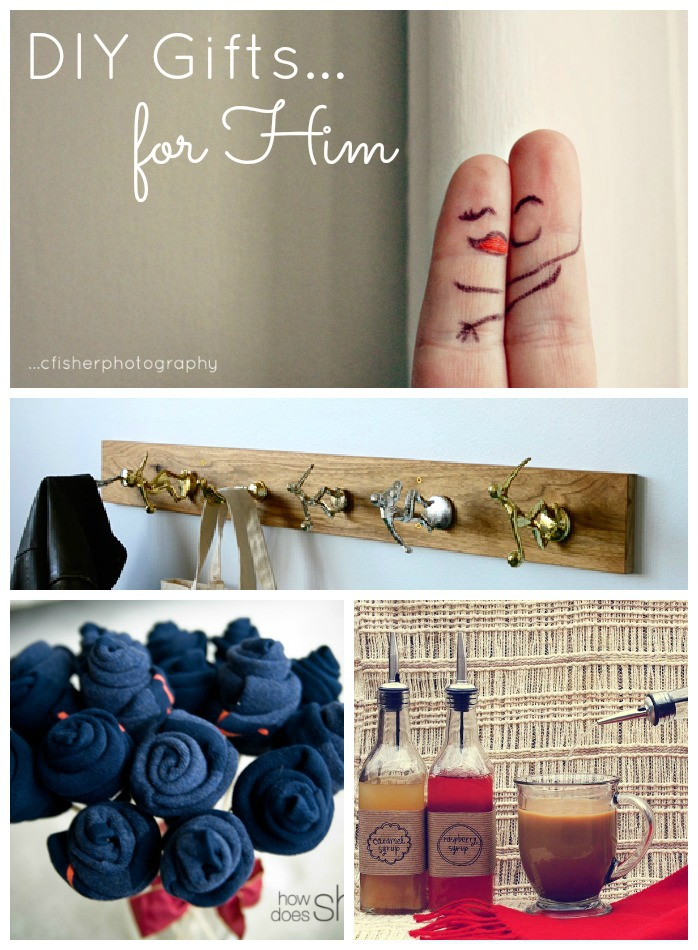 Valentine's Day is my ultimate favorite! I completely understand that it could be considered a total Hallmark holiday, but a day about love and all those you love is something I can't help but really get behind :).
For me it's really hard to find DIY Valentine's Day gifts for men that I actually like! I've always been attracted to the scruffy, rough around the edges sort so while a jar of reasons I love you may be a great gift for some guys I don't think it will every be a good one for my guy.
BUT! I scoured around and found some great DIYS for my type of guy and maybe yours!
DIY Trophy Coat Rack
(see instructions here)
I kind of want to thrift some trophies and do this for my apartment! Such a clever idea for your boyfriend or husband's trophies collecting dust in the attic.
DIY Sock Bouquet
(see instructions here)
I like the idea of giving a bouquet of something so useful! A sock bouquet or a t-shirt bouquet is fun to look at and super easy to make.
DIY Coffee Syrups
(see instructions here)
Another one I want to make for myself! I think this idea would be a cute surprise for your Valentine's Day morning- you could be your dude's personal barista :). Also a great gift for your caffeine loving man.
DIY Memory Map
(see instructions here)
You can find printable maps HERE. The above memory map shows a hometown, where the couple met and then where the couple lives now. But you can also make a map dedicated just to him, where he grew up, his favorite travels, vacations, batting cage…whatever suits him and replace the hearts with pictures that correspond to those places.
DIY Gift Basket
(gift basket available here)
This New England Breakfast Gift Basket  is not an actual DIY basket but I love the idea of a themed basket. You can give your beau a day a the beach or a day a the ballpark basket or a couch potato day basket! There are just great and endless possibilities to make this gift super thoughtful and personal.
I think the bottom line in all these gifts is to make it personal! If you have any other manly DIY's I would love to see them!