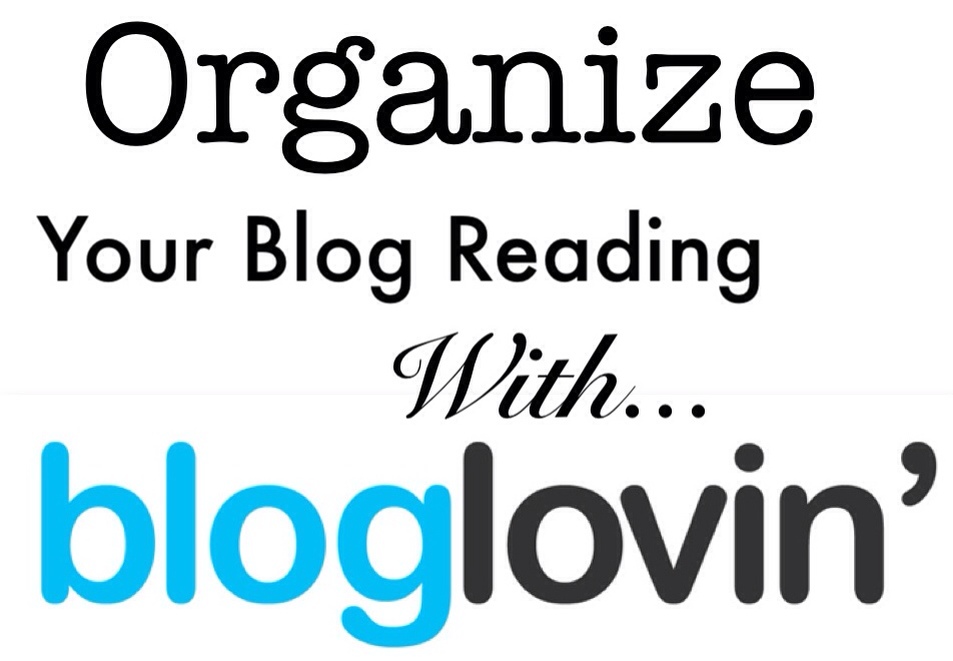 So I mentioned that I was going to make Fall Into Good Habits a recurring theme on made-to-travel and I meant it! And the first good habit I wanted to share in my new year is near and dear…reading blogs!
I have to confess until very recently I would not give up my Google Reader. But opening my Google Reader always felt very overwhelming to me, I think this was because it's naturally text based and I subscribe to nearly 300 blogs and feeds (I know, but I love them!). So seeing 300 subscriptions all together as loads of text always made me feel very behind.
I decided to take on a clean slate and switch over to reading my feeds on bloglovin' a service I had known about but really never utilized. I imported my entire Google Reader into bloglovin' and I haven't turned back!
The Basics of bloglovin'
When you open up your bloglovin' account your landing page is a feed of the blogs you follow according to most recent posts. I really love how visual it is with just a bit of text so you can preview the post more effectively and quicker.
You can see that I sort my subscriptions into groups. This is because sometimes I feel like reading about fashion, and sometimes I feel like just staring at pretty nails so having my subscriptions grouped lets me browse exactly what I'm in the mood for.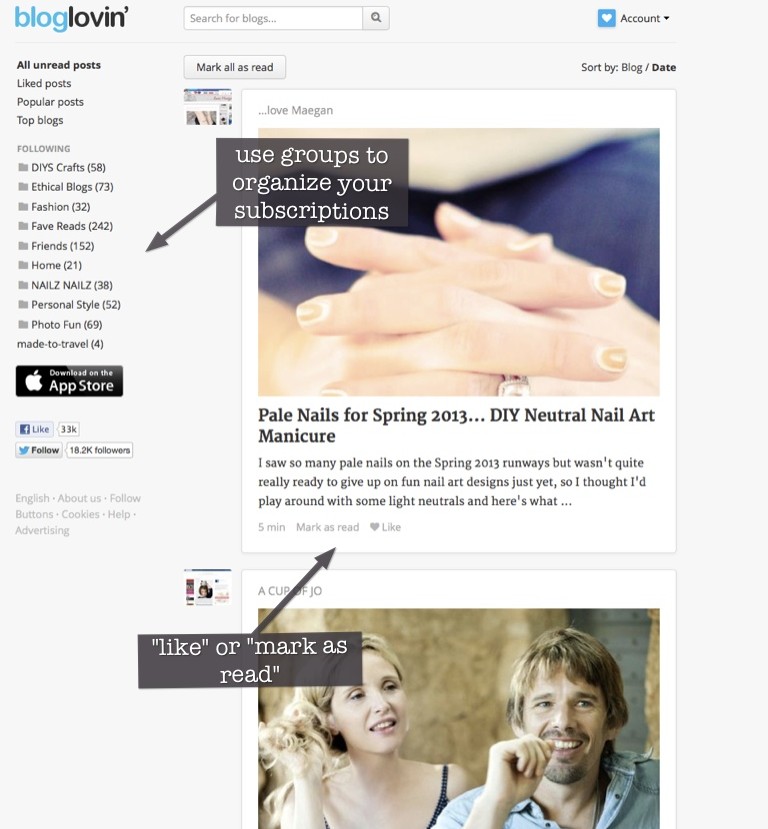 Browsing In Specific Groups
Click on the group you feel like browsing and it will be put in bold. Below I've clicked on my DIYS Crafts group. Again it is sorted by most recent post and after scrolling thru your group you can mark the whole group read, and that marks all the subscriptions in that group read.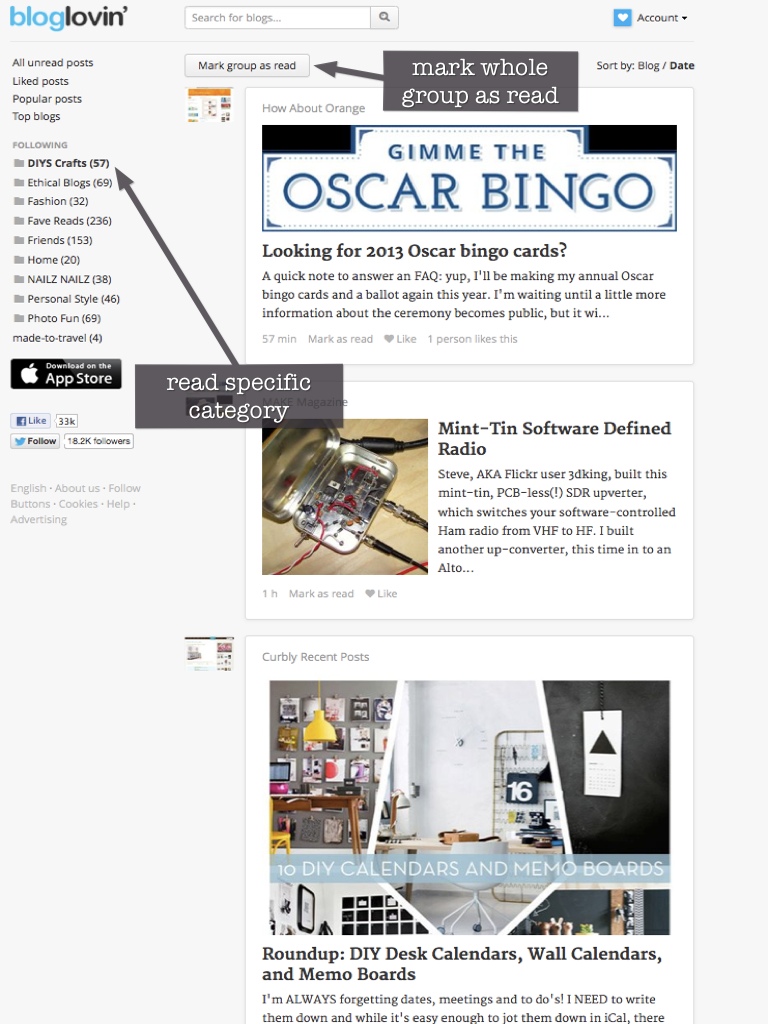 Reading One Subscirption
One of the reasons I was really apprehensive to switch over to bloglovin' is because I had my subscriptions in my Google Reader (again nearly 300 of them!) also grouped and I knew those categories would not migrate to bloglovin' leaving my subscriptions disorganized.
But bloglovin' makes it really really easy to start grouping them and it didn't take much time to put them into new groups (nearly 300 of them!)  and I got to trim down my subscriptions and organize them into better groups with this clean slate. You can see this all below.
Also you can see how an unread post looks compared to a read post.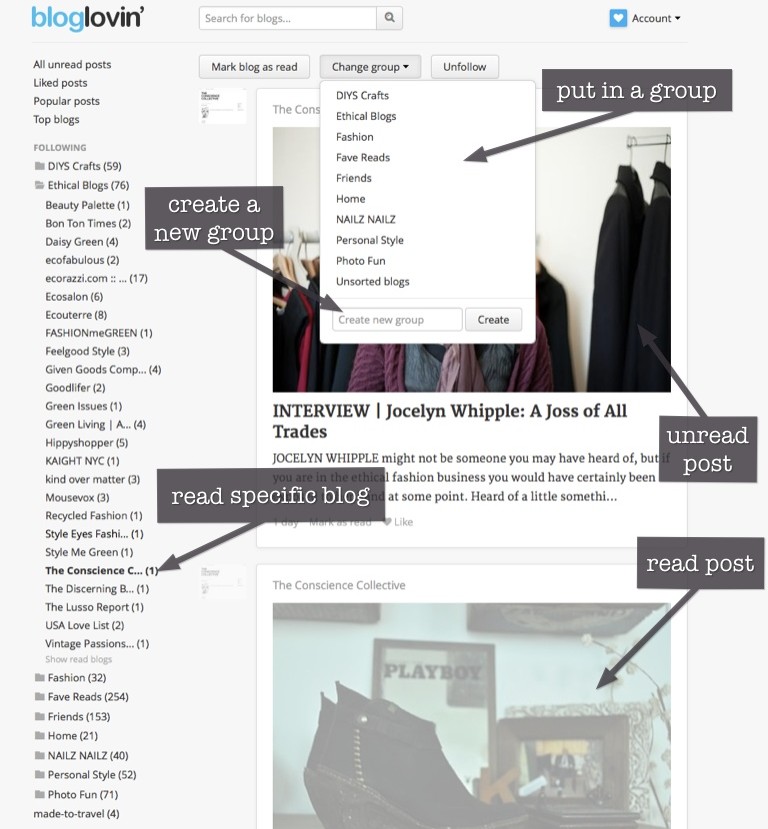 Opening a Post
What I also really like about bloglovin' is getting out of my reader. I tended to just get stuck in my Google Reader and I never visit the actual site and I know how much work it takes to build that! So giving the sites I love traffic and seeing their intentions for their content mean quite a bit to me and bloglovin' really encourages that.
You just click on the title of the post you want to visit and a new tab will open with that site. If you don't have built in shortcuts in your browser to share via Pinterest, Twitter, or Facebook you can utilize the bloglovin' toolbar for easy sharing.
P.S. The bloglovin' frame still counts as traffic to the site you're visiting, I get tons of bloglovin referrals to made-to-travel in a bloglovin' frame.

Some Personal Fave Features on bloglovin'
Easy, Easy Settings- I LOVE a clean settings situation. Changing and rearranging and unsubscribing is so so easy.
Like Posts to Save for Later-This is where I save all my links to share with you on I Heart the Internet. I like it so much better than my method on Google Reader. When I'm thru I simply unlike the post. I realize this might not be the intention of the "like" feature but it is the best way it works in my life.
Easy Scroll- At any time you can scroll to the top of your feeds. I LOVE THIS! If I feel like I missed something or just want to go to the top and mark all as read it is just one button!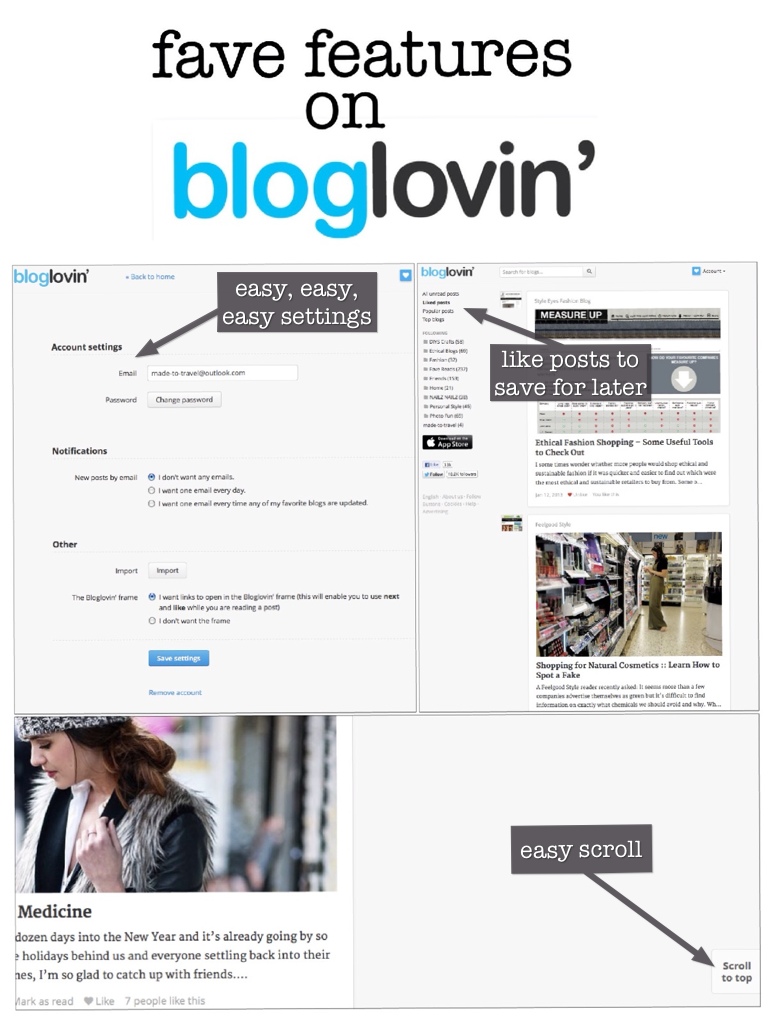 So there you have it friends! I would love to hear your thoughts. And if you have any questions or hurdles on bloglovin' I'd love to get your feedback and help if I can.
And well you can follow made-to-travel on bloglovin' if you want to give it a try!
P.S- There is also a great bloglovin' app, available for iTunes and Google Play…it doesn't utilize your groups but it keeps your subscriptions nice and organized alphabetically and is great on the go.
*this is a sponsored post but all opinions are 100% my own and honest, please see policies & disclosures page for more info.