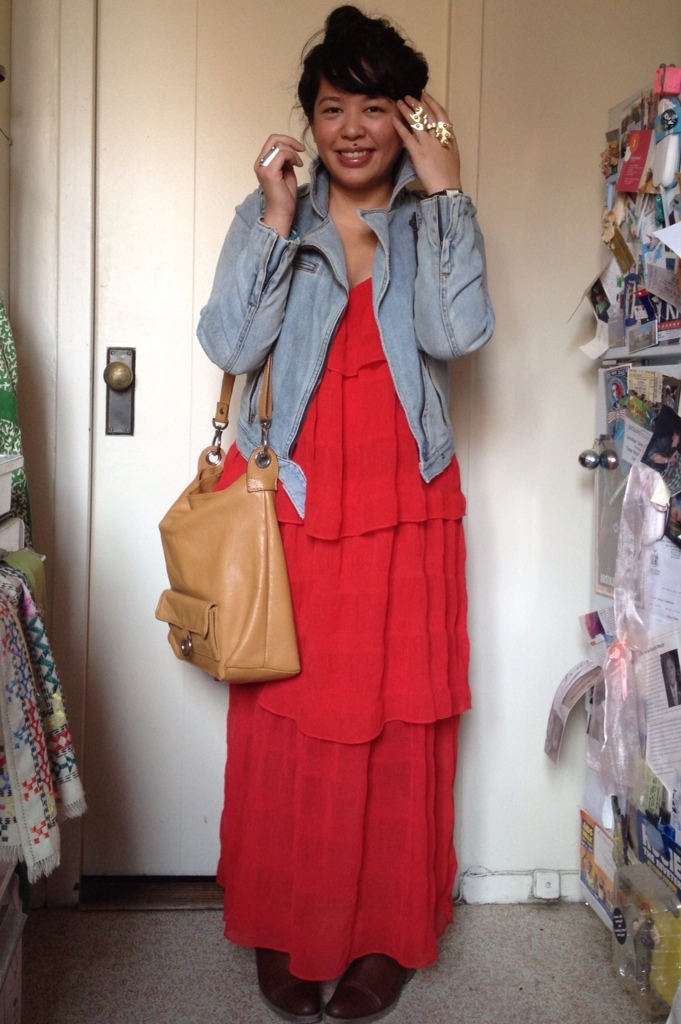 Do you see my new Nissa Wings Ring?!?! I mean I guess it's pretty hard to miss. But I absolutely love it! I know it's a mega statement piece and maybe not for everyone, but I love wearing a piece that just completely stands out.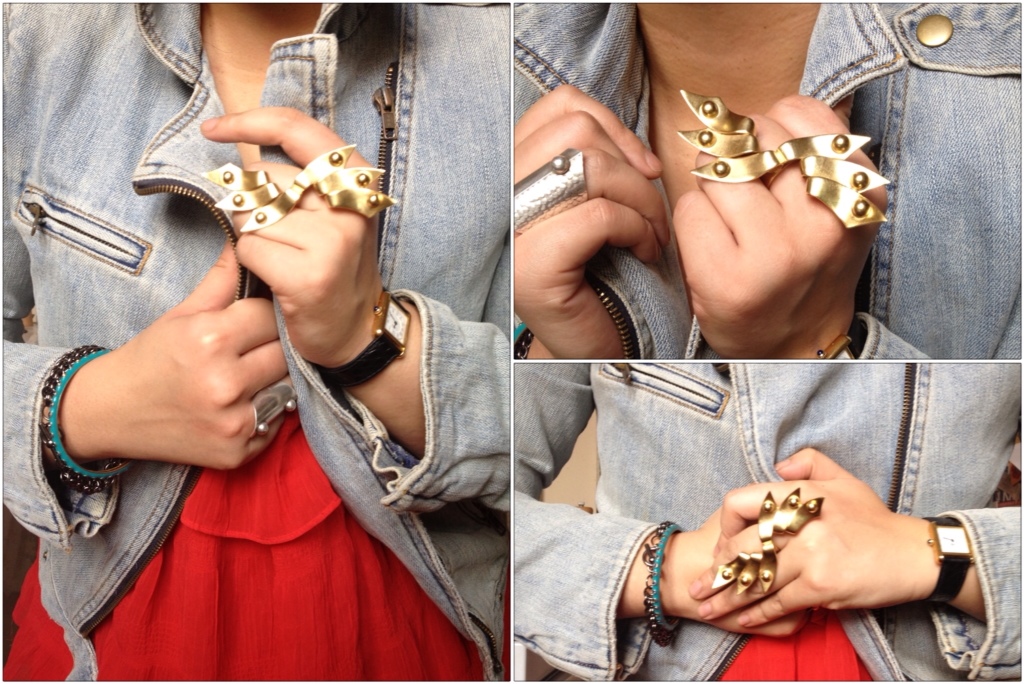 (bling details: bracelets and watch gifted; silver ring: nissa ring via opensky; new wings ring in gold-nissa available here for $28)
Besides being the perfect statement ring my new Nissa Wings Ring is made in New York out of recycled metals. Makes this piece extra awesome!
A couple of notes on wearability for the Nissa Wings Ring! I wore this outfit to work and dinner and managed not to hurt myself with the ring.  The Wings Ring is also much lighter than it looks which is a detail I really care about. But sadly you can not hold your lover's hand…your fabulous ring will hurt them (SORRY HONEY!). I also would not recommend wearing the ring if you plan on taking care of small children, it's a bit sharp.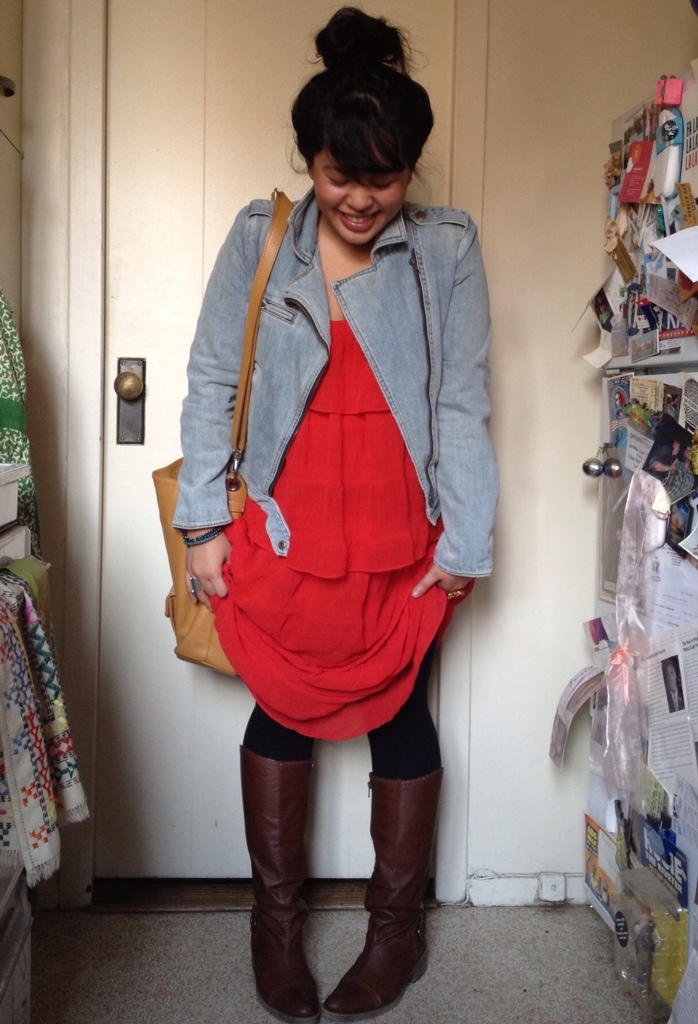 (outfit details: denim jacket-thrifted via buffalo exchange; bag-souvenir from my mama; dress-old urban outfitters; riding boots-from compassion couture available here)
So what do you think friends? Are you loving this ring? Too much? I also think my Nissa Wings Ring will be a will be a fabulous statement piece to wear out to a wedding or a more formal event. Just adds that little bit of something for me :).