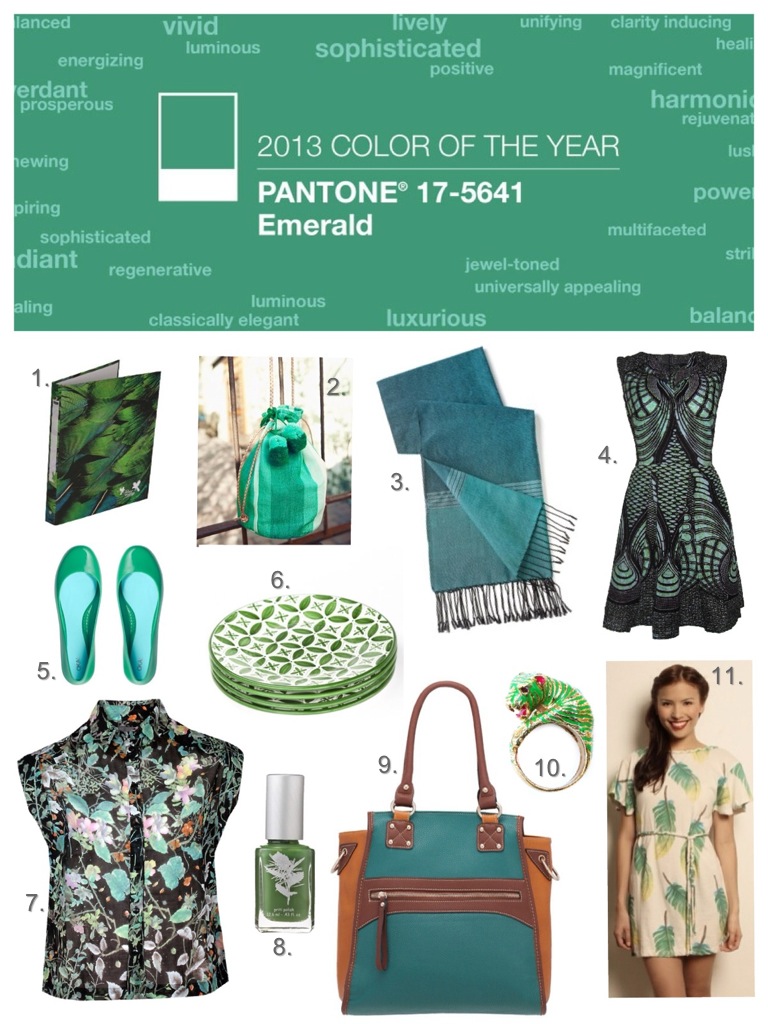 Let me introduce you to Pantone 17-5641, a.k.a- Emerald, a.k.a THE color of 2013! Ain't she hot!?!? I absolutely think the Pantone color of 2013 is perfect for everyone. There is not a skin tone out there that doesn't look good in this gorgeous shade of green.
If you need some more inspiration take a lookie at Pantone's delightful mood boards on Emerald. I particularly like "RADIANCE".

All Pantone images from the Pantone site HERE.