Hi friends! I was really happy to be a part of MarketPlace India's Autumn/Winter Catalog. They loaned me a Vani Drawstring Jacket to style in a fall look and I was thrilled at their selection because the great neutral gray tones of this jacket totally lends itself to lots of color combinations.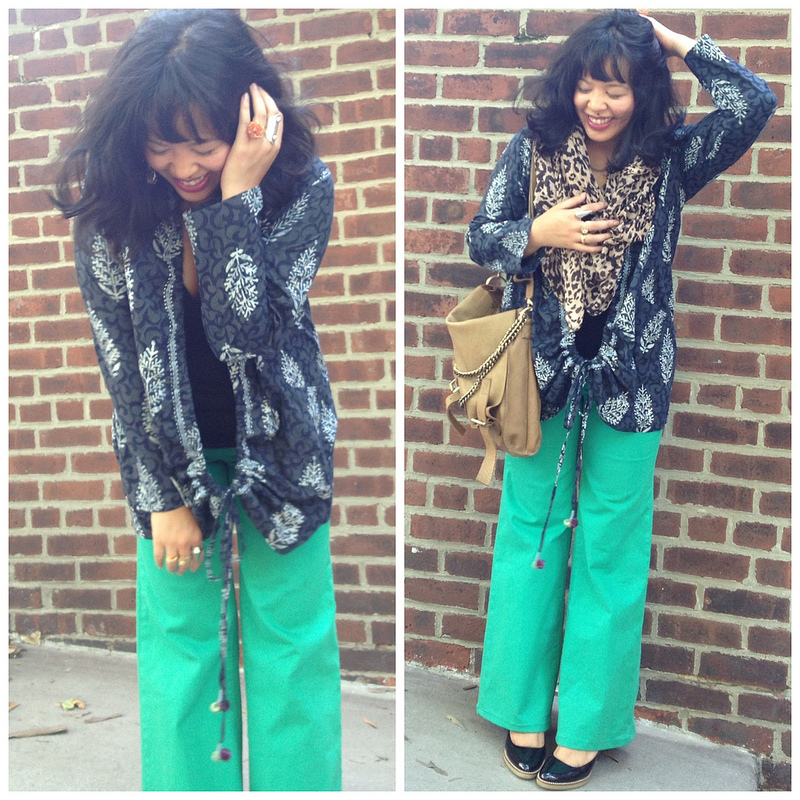 (jacket-marketplace india; scarf-thrifted via beacon's closet; jeans-thrifted via housingworks; shoes-thrifted via buffalo exchange; bag-omybag)
Tee hee…so fun to see myself in print :D. Thanks for having me MarketPlace!
Here are some of my Autumn/Winter faves on MarketPlace right now..,
You can read all about Marketplace India and the amazing work they do on my previous post here. This fair trade non-profit makes lasting changes in women's lives in India and you can see how they empower the women they work with here.