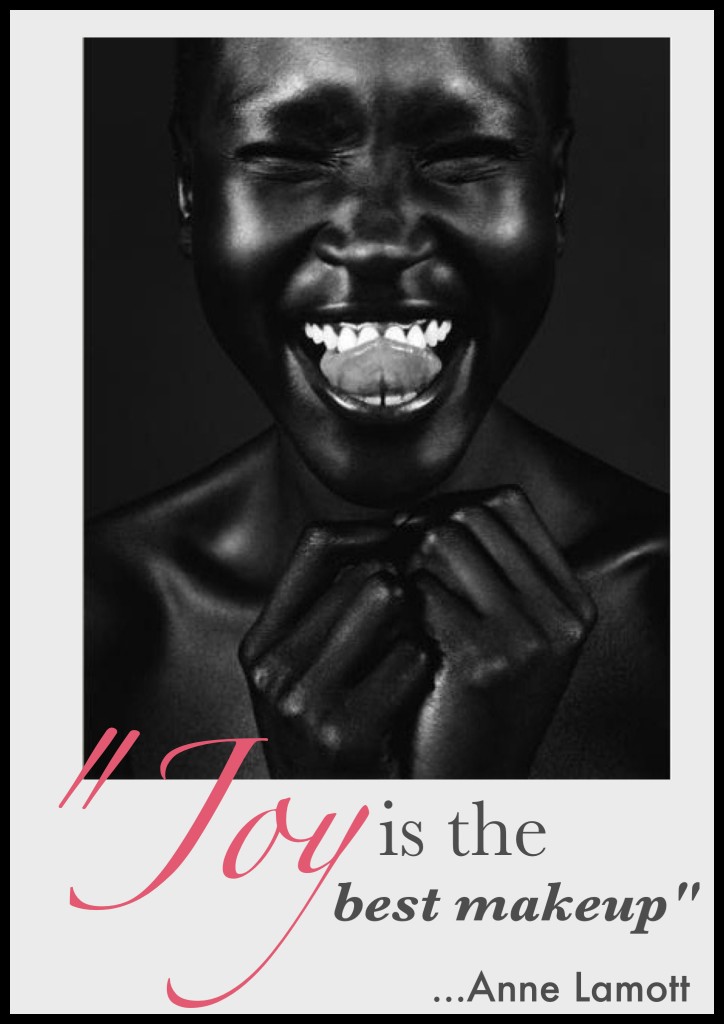 (photo found on pinterest here, text added by me)
Thank you Cassee for sharing this quote by Anne Lamott. I LOVE it.
Now, time for me to spread a little joy :D!
Thank you everyone who participated in the Fall Fashionista Giveaway, there was a lot of great feedback and again these are really meaningful and important questions for me and my sponsors so thank you for being so thoughtful.
BIG BIG CONGRATS to Shannon A.
You are getting some great things and I am thrilled for you!  BIG BIG thank you to my beautiful sponsors: Future:Standard, MarketPlace India, BuyGreen.com, Lusso Bags, Musana Jewelry, GreenHeart Shop and Compassion Couture.
Also another huge thanks to the ah-mazing women behind the Fall Fashionista Giveaway Event-the chief blonde Shelley, Katy Rose, and Kristyn. If you're a blogger and are interested in participating in the Spring Fashionista Event find out all the sign up details here.