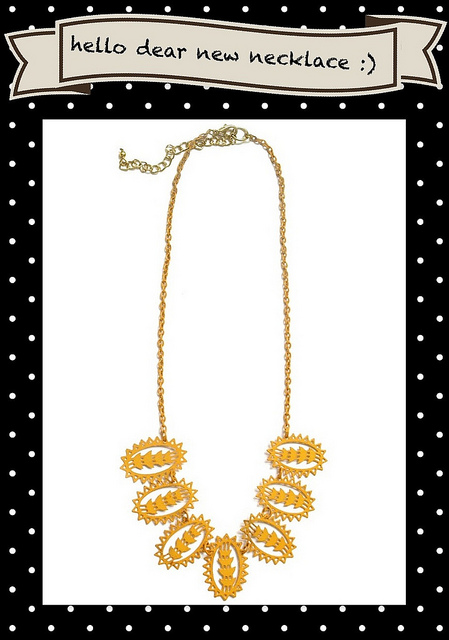 Isn't she a beauty?!?! I just ordered this gorgeous ray of sunshine from Mata Traders. All of Mata Traders' items are made in India using fair trade practices. You can read more about Mata Traders' fair trade practices here and see where they manufacture their items here.
Reading the stories of the women they've touched is so inspiring. Not only does Mata Traders' cooperatives provide these women with jobs, child care, and health insurance they are also creating career paths in a place like Mumbai where there are so few. A sample maker can become a designer and so it's a cycle of women learning and growing. You can read their fair trade stories here.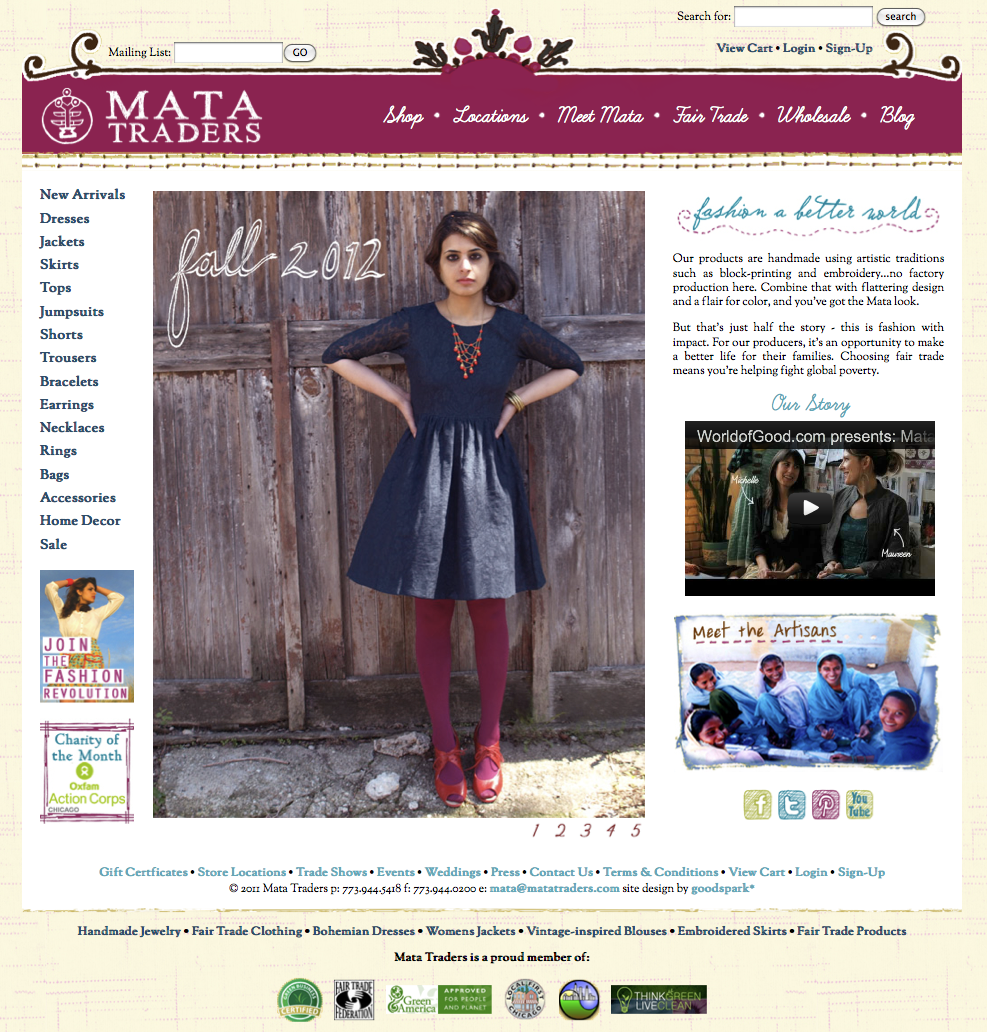 OH! And they are having a CRAAAAAZZZY summer sale!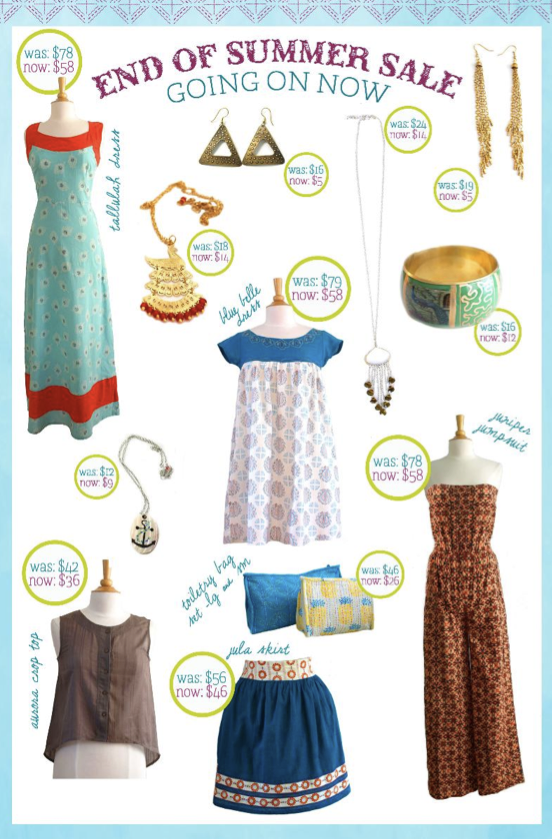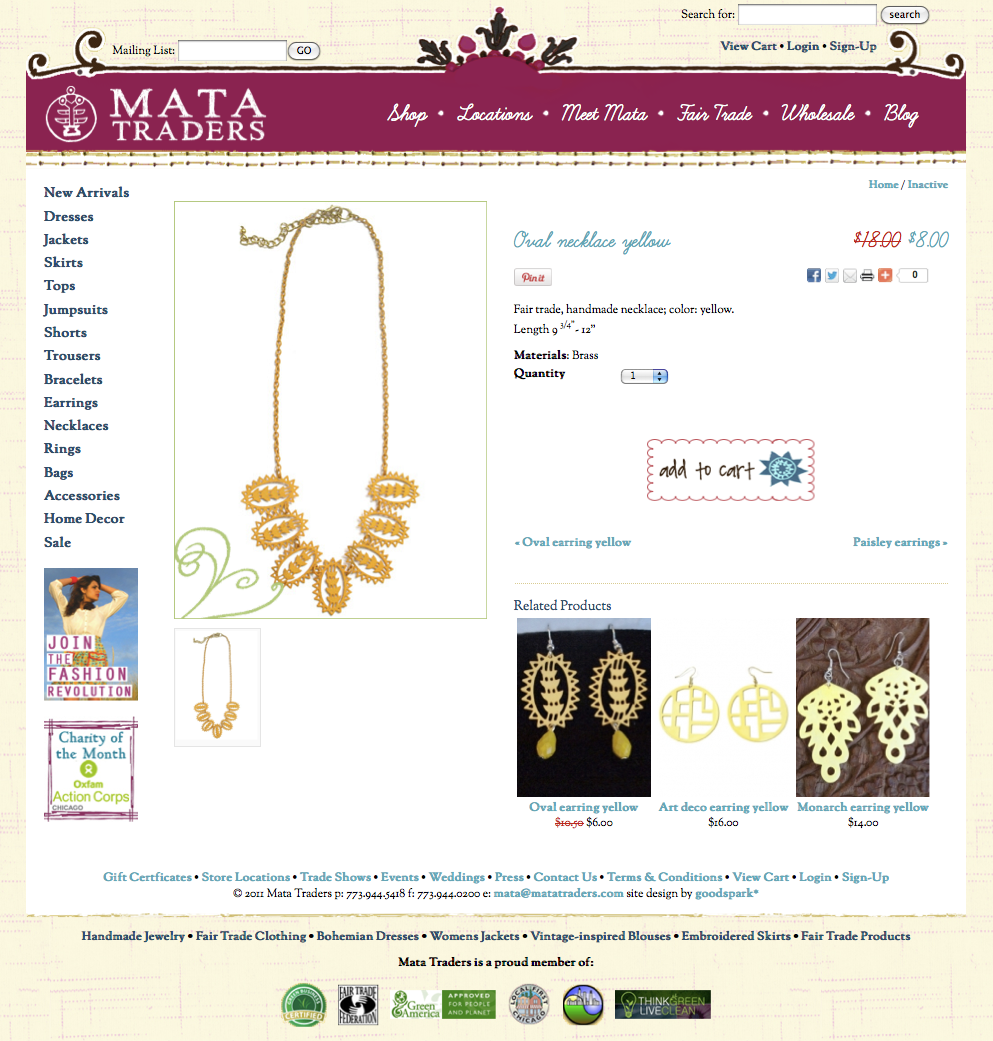 See!!! I told you CRAZY sale! My beautiful new friend of a necklace is $8.00!!! I was mouth agape at how amazing the deal was! So be sure to visit Mata Traders like right this second :D.
I do want to mention that even without the sale Mata Traders has incredibly reasonable pricing and their fall clothing line looks very sweet and I have to say the new jewelry for fall is stunning. So be sure to poke around at all their goodies while you're there and know that when you shop at Mata Traders you are helping create opportunities to women who might not have had any.
Follow Mata Traders on Twitter HERE; Facebook HERE; Blog HERE…and of course SHOP HERE!