Hi friends! So time for a little catch up! I know I have not been around or posted in a little bit, but my dears I have a great excuse…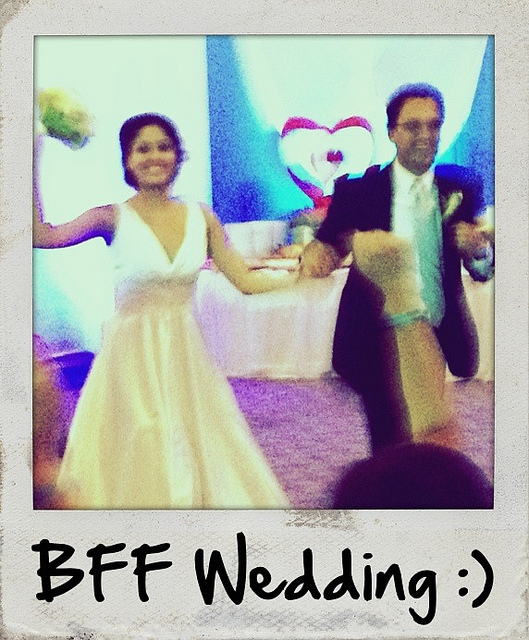 I was off to the Dominican Republic for BFF wedding celebrations. I didn't take many pictures mostly because I got caught up having a wonderful time, but I did manage to snap this fuzzy beauty as the gorgeous couple came into the reception.
Our trip was really days full of beach, pool, ocean and lots of rum, food, and friends. Pretty much the best time ever and I have this wonderful couple to thank for bringing us all together…THANK YOU DEAR FRIENDS- I know you will have a beautiful life together.
On other catching up matters I've added somethings to my sidebar and have failed to mention what they are.
First up is my Pinterest pins…
I've just recently added pinning from this site, but I've been pinning away for quite some time. For me Pinterest is really more personal than blog related. It's a great place to keep track of all the fabulous things I come across online. I have the "Pin it" button on all my browsers so when I see the next DIY I want to tackle or book  I want to read or awesome ethical find I want to buy I can pin it at that moment. This has served me very very well

.
So if you're interested in seeing what I'm eying on the internet, a good way to do that is by checking out my Pinterest.
Second little new tid bit on the sidebar is my Instagram.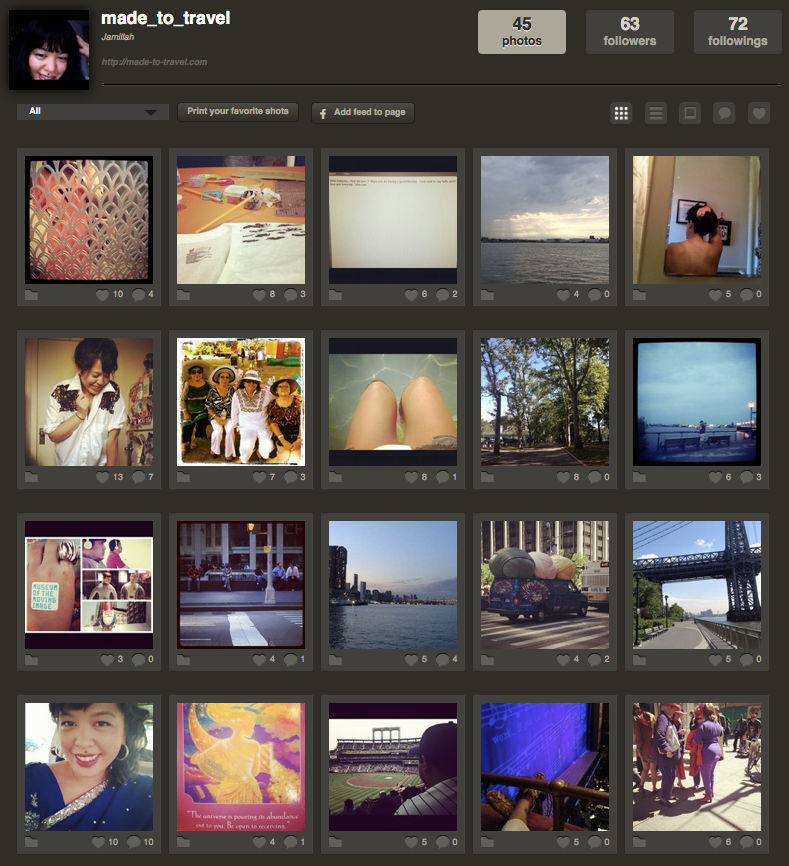 I really love Instagram but it had to kind of grow on me as in I joined last year and really only started getting active a couple of months ago. Instagram essentially is a photo sharing app for Androids and Iphones.
I like that Instagram allows me to share things from my everyday life that don't make it on made-to-travel. Scenes from my running trail (like that guy playing the trombone along the East River), my friend's wedding, me wearing a sari, some family things and sneak peeks of upcoming posts.
You can find me on Instagram at made_to_travel.
Also new to the sidebar my first 2 affiliates are Pure Citizen and JP Selects.
Pure Citizen and JP Selects are both flash sale sites for ethical products. I've shopped and discovered brands on both these sites and highly recommend them. I really wouldn't let anything live on this blog otherwise. If you have any questions about them please feel free to email me, or leave a comment. You may see additions to the affiliates but whatever joins Pure Citizen and JP Selects will be honest additions that I love.
Lastly I have a new pink splashy background, this fun image is from the wonderful Faye of Girl Does Geek. She does tons of free downloads and this bright pink painterly background seemed so me. You can find my background image HERE along with the other colors and patterns. Thanks Faye for being so awesome!
I think we are all caught up my friends, and I'm still doing some catch up with life but will be back to regular posting next week.
Big hugs to you all and hope that you've had a wonderful Thursday!