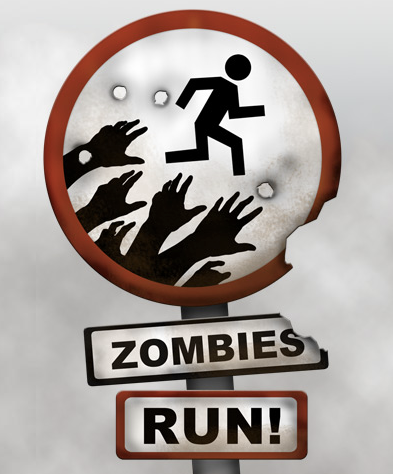 So I started running again a few months ago (feels great, by the by). The BF is thinking of trying to get on the running train, but needs a little motivation, so I sent him this app

.
Zombies, RUN! describes itself as a "Running Game & Audio Adventure". The dude is kind of obsessed with all things zombies and he likes a good game.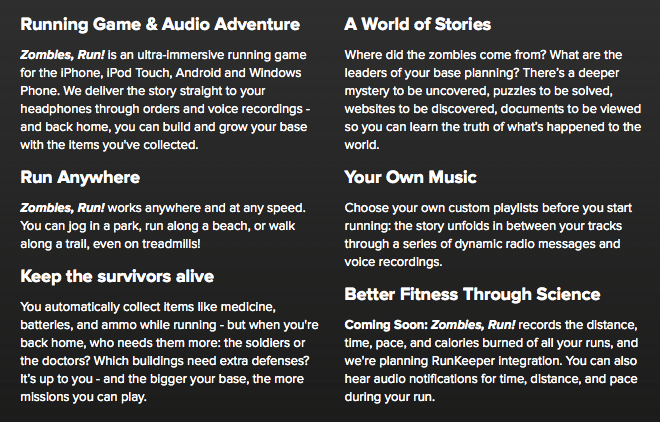 I am pretty happy listening to my favorite podcasts or rocking out to old school Janet Jackson when I run, but if you need some motivation I really think this app looks flipping awesome!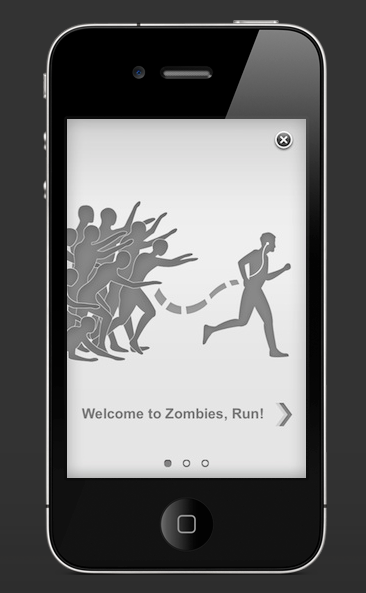 Zombies, RUN is available for your iTouch or iPhone and Android here. I discovered this fun fun goodie of an app at Miss Malaprop.