Hello dearies, so it's been brought to my attention that there was a fantastic article in the New York Times about thrifting by the all around lovely Patrice from Looking Fly on a Dime.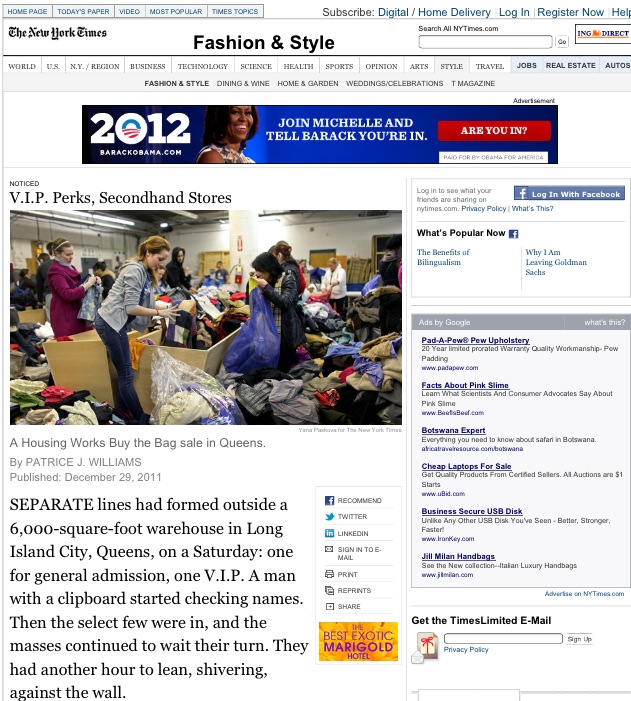 I definitely recommend reading the article HERE. Let me tell you I thought I knew loads about thrifting but seriously this article has GREAT info. Did you know there are thrift stores with reward cards?!?! Thanks Patrice, you are changing my life!
Also go visit Patricie at Looking Fly on a Dime here! She is nearly done with her  Thrifty Threads 365 Challenge! That is 365 days buying only thrifted items (except for undergarments) with a budget of $50 a month!! Totally amazing, right?!