So it is officially ONE WHOLE year ago today that I wrote and published my first post!
This little space has brought me so much joy and has honestly filled a gap that I think I've had in my life and I want to thank every single one of you for being a part of it. Every view makes me want to be better and all your support makes me want to do better; so really a lot of my inspiration is you…so thank you, thank you, thank you.
In honor of made-to-travel's 1 year mark I went through each month and picked my personal favorites. I hope you enjoy them!
NOTE: I switched blogging platforms back in September and not all the posts transferred perfectly. BUT, I did do my best to make them at least presentable to you.
NOW ENJOY!
February 2011
Valentine's Day is my most favorite holiday so I genuinely still love every single item on this post :).
March 2011
This post on ASOS Africa and their manufacturer the fair trade cooperative SOKO Kenya was a real turning point for made-to-travel. It got me my first of a few features on Independent Fashion Bloggers' Links á la Mode.
April 2011
So this little post is super special to me. Looking at it again kind of let me relive how awesome it felt that I made a small difference in the already beautiful practices of ASOS Africa.
May 2011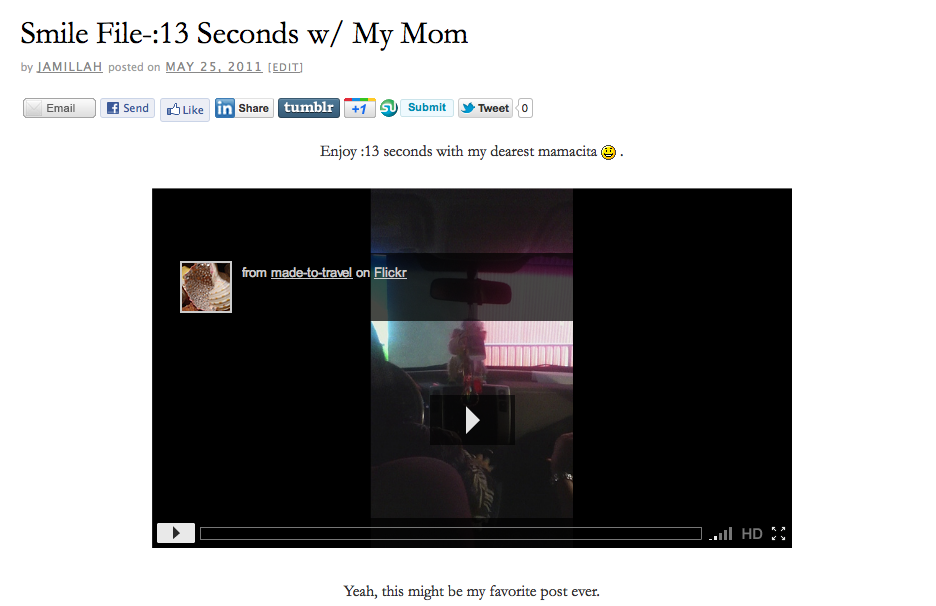 Easily :13 second with my mom is my favorite in May, definitely one of my most loved posts ever.
June 2011
I was really honored to get some blog acknowledgments from some super pals in blogsphere…this also allowed me to get a little personal in this post which I don't really do too often.
July 2011
I could not pick just one in July! I really think the ethical choices in bathing suits surpassed my expectations so I really just love all the finds in this post. And then the post on my new tattoo is especially dear to me because my tattoo brings so many warm and fuzzy feelings in my life. So there! I am sticking to 2 for July :).
August 2011
August was easy to pick out because I got to interview and meet one of my favorite ethical fashion bloggers Anabella of Ethicalbella. This woman is such an inspiration.
September 2011
This post in September is one of my favorite Shop for More's-Gorgeous jewelery with a lot of conscious encompasses everything about Free the Nations and really it was my pleasure to know them and share their wonderful goods. I love this shop and browse it often :).
October 2011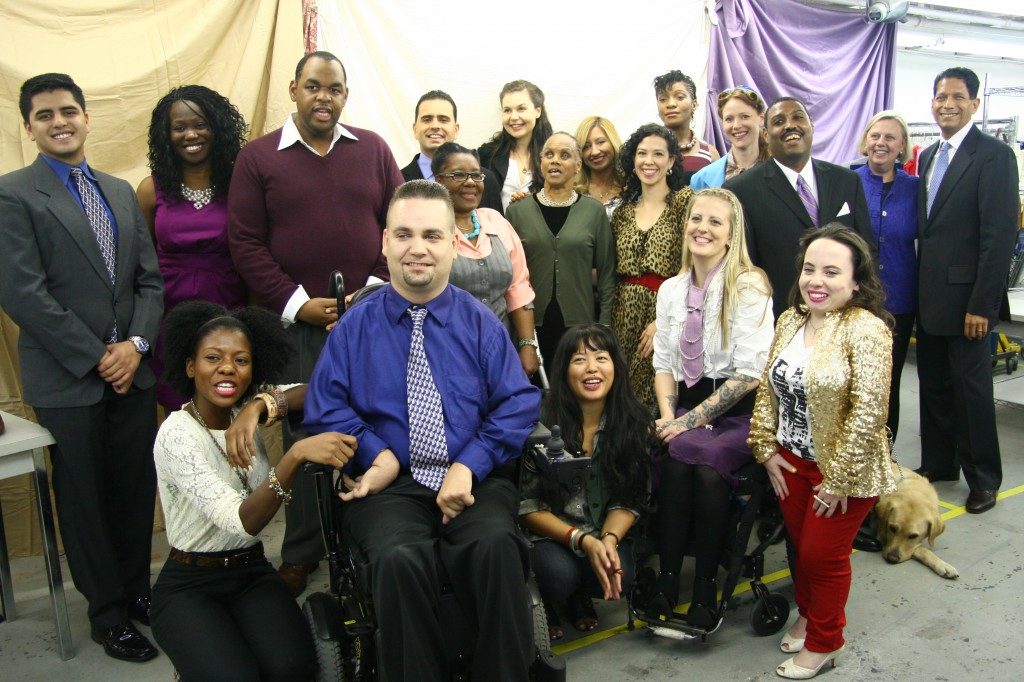 Oh October was the BEST MONTH EVER! I was asked to be one of the bloggers to style the Goodwill Suits You fashion show honoring Disability Mentoring Day. Literally, this is on the list of best experiences in life not just in blogging. The energy in this fashion show was beautiful and I am so grateful I was a part of it. See my recap here.
November 2011
I am really proud of this post in November on being thankful for myself. I will not get into my struggles of acceptance and appreciating everything good in me, but trust me friends when I tell you these things exist in me and so being able to be kind to myself in such a public forum was really empowering.
December 2011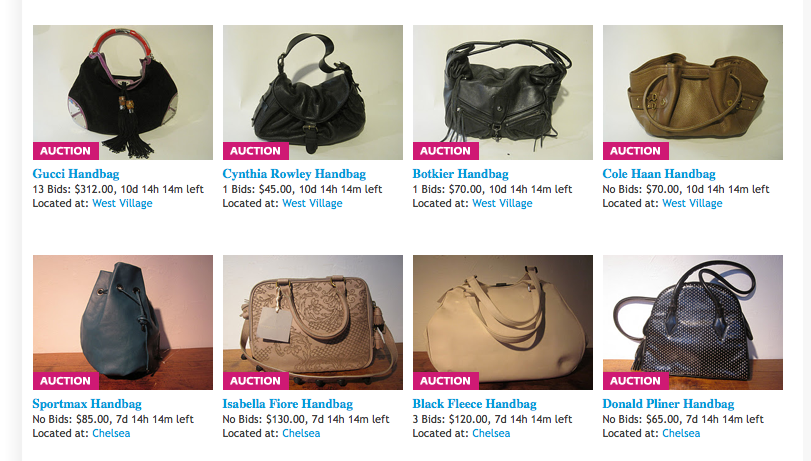 It's a little embarrassing how many times a week I go on the HousingWorks website, even if it's just to browse. And so highlighting them for the work they do on World AIDS day was long overdue in my opinion and I quite love how the post turned out.
January 2012
A new feature is born on made-to-travel…Consciously Trending. I'm super happy with the idea. Not just on a blog content level but also on a personal level. Challenging myself to shop the trends I want ethically is making me a better consumer and a more thoughtful shopper.
Other wonderful things about my year in blogging-guest posting on really great blogs and really having the honor of being featured and mentioned on so many sites I love and admire.
Which brings us to TODAY :). I hope you enjoyed this little trip down memory lane. I certainly found it so interesting to see how made-to-travel has evolved and I hope to do so much more…I wonder what my second year will look like!
LOVE YOU FRIENDS! Thank you so much for reading.