While I don't have the neon dress I'm dreaming of in my head I do have a little neon in my life :D.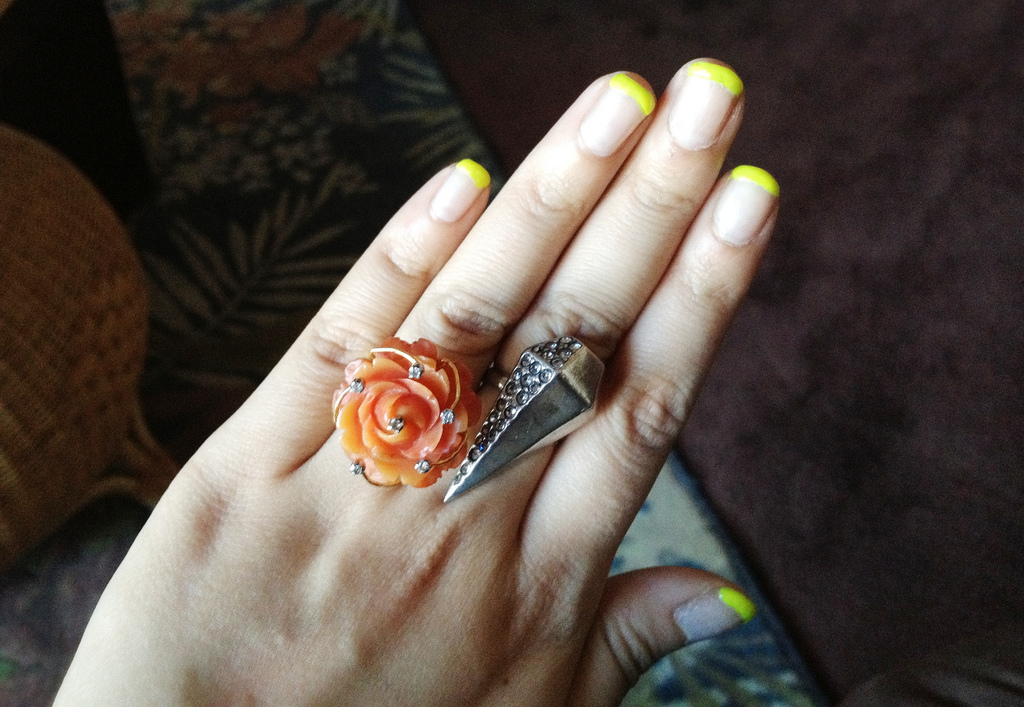 (polish: color club-yell-oh w/ brucci french bliss; rings: rose-my grandma's ring, spike ring madeherthink)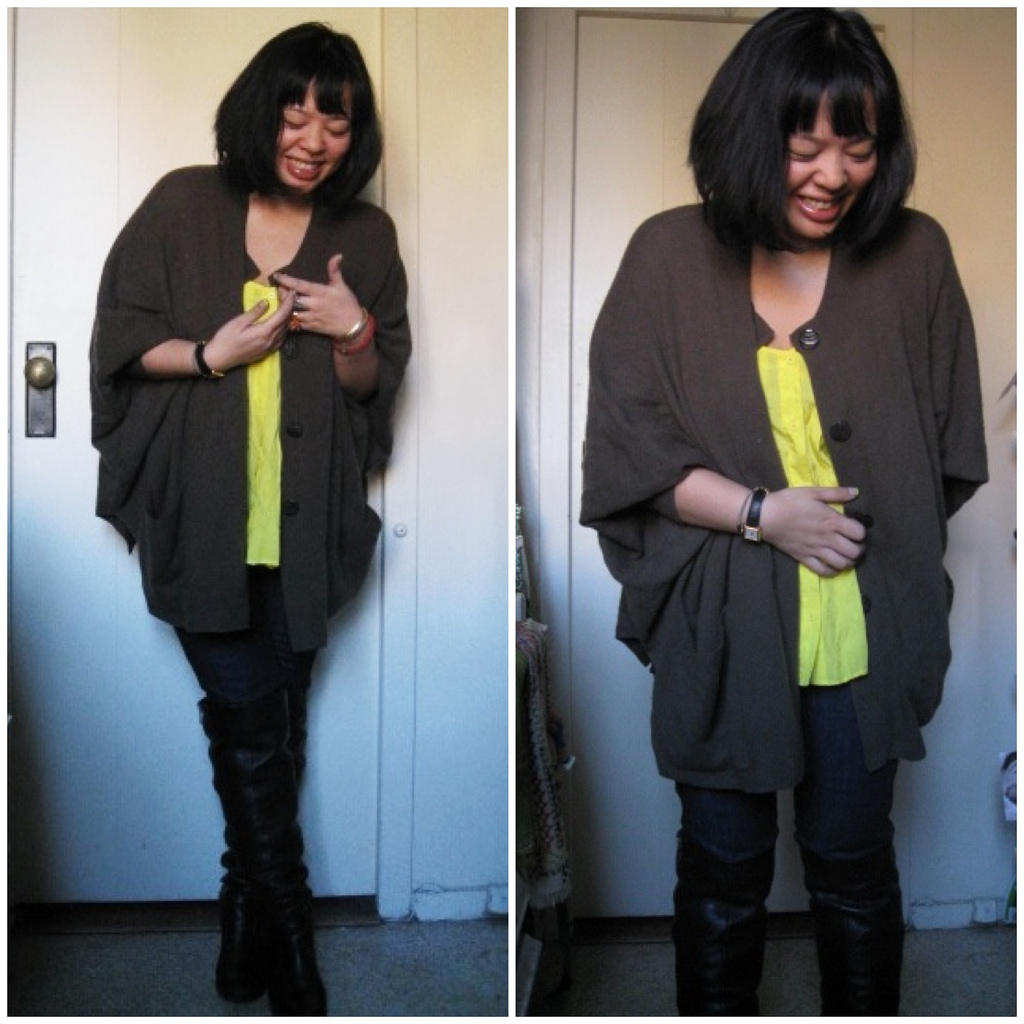 (sweater-barney's warehouse sale; neon blouse-urban outfitters; jeggings uniqlo; boot-miz mooz)
I bought this neon tank top three years ago as a birthday treat for myself. I only remember it was 3 years because I believe it was my first beeday with the bf and he was not a fan of this top (ha!). But I still love it and still wear it and we're still together (smile).
I love a little bright color in a wintery mix but really the goal is for a super bright neon dress! Keep your eyes peeled for me, friends.