Hello friends, I hope you all enjoyed the holidays! I had maybe the best Christmas ever 😀 with family and bf.
This year has gone by so fast I can't really believe it! 2011 was kind of a roller coaster of sorts for me that ended up on a really happy note and I can only hope 2012 will bring more good changes, more good people and more good living.
"Be always at war with your vices,
at peace with your neighbors,
and let each New Year find you
a better person."  Benjamin Franklin
Now friends my hearted links :). Enjoy!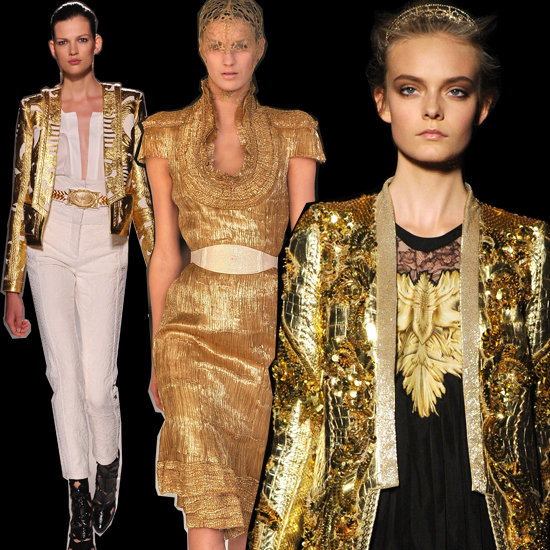 Above: I'm a little obsessed with finding something gold right now.
The random acts of kindness during the holidays :)- Layaway Angels.
OHHHH EM GEEE! The Hunger Games China Glaze Collection looks AH MAZING!
This article is brilliant! Why women make better entrepreneurs :D.
Love this! Popular magazines that are also green.
I am currently having apple id problems, BUT this app is getting downloaded the second it's fixed.
Lastly, below- Vogue turns 120!!!! Love this look back at the first few covers.
Enjoy the last week of 2011 friends! OH OH OH! And don't forget to enter gifting giveaway :).