In honor of World AIDS Day I wanted to share with you one of my favorite local thrift stores, Housing Works.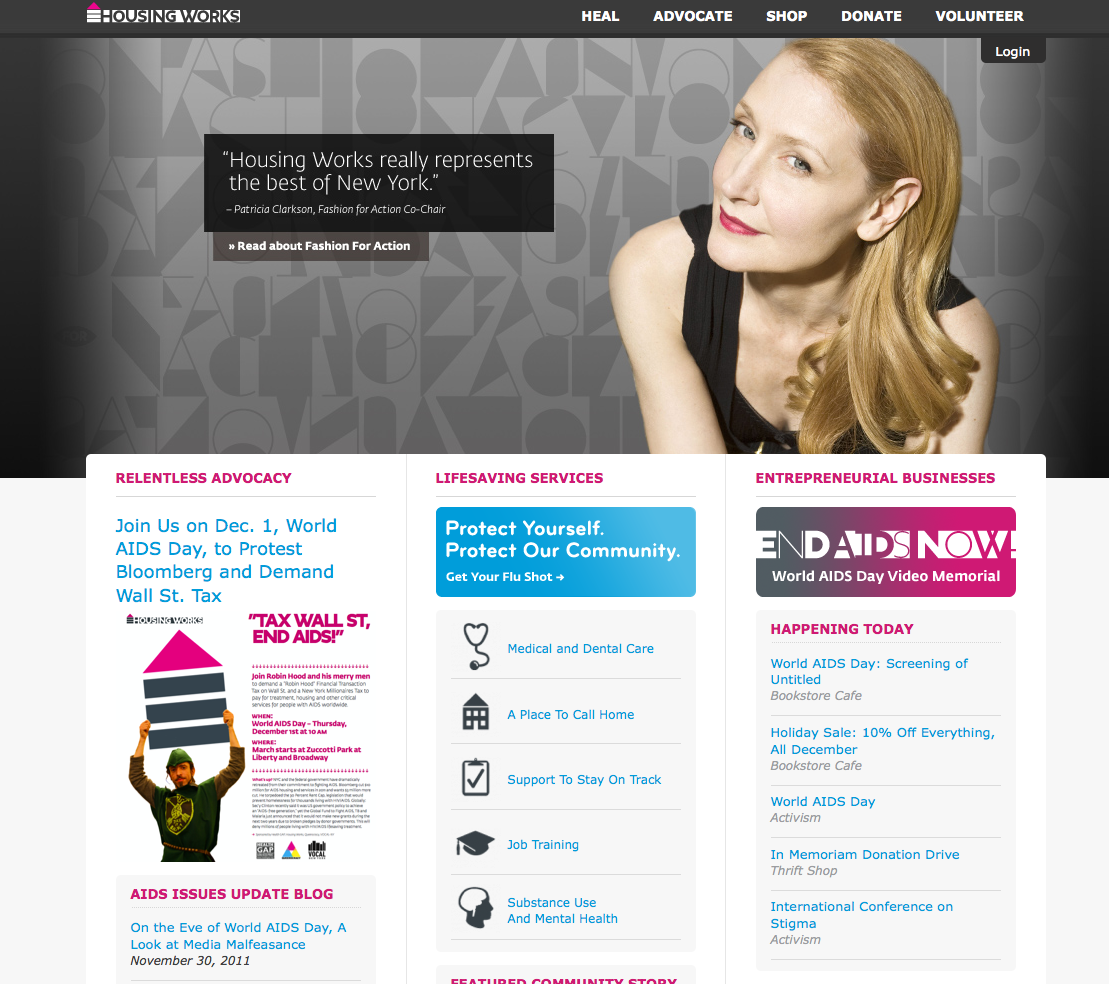 "Housing Works is a healing community of people living with and affected by HIV/AIDS. Our mission is to end the dual crises of homelessness and AIDS through relentless advocacy, the provision of lifesaving services, and entrepreneurial businesses that sustain our efforts."-From the Housing Works website.
The 3 pillars of Housing Works, as stated on their site, are: Advocacy, Services and Entrepreneurial Businesses.
In their advocacy Housing Works fights for funding and legislature to help all living with HIV/AIDS have access to housing, health care, and legal protection against discrimination. Since 1990 Housing Works has served more than 20,000 homeless and low-income New Yorkers living with HIV/AIDS. And Housing Works was one of the spearheaders of social enterprise to business models; their profits fund the mission of a parent non-profit and this model is self sustaining while providing employment to the community.
In their featured community story you can see how they've effected their clients lives and how much a little caring for someone's dignity helps tremendously.
I have the lovely luxury of being able to walk to one of Housing Works fantastic shops here in New York, but friends THEY SHIP NATIONALLY!
So here are some of my fave items up for bid on the Housing Work site RIGHT NOW!
OH EM GEE! Hand bags are a situation! I couldn't pick!
Suuuuuuuch great choices!!! Really friends, there are some super cute clothing, jewelry and accessories too! I had to restrain myself before I put up Housing Works' whole auction site!
Again they ship NATIONALLY thru Fed-Ex, so I really really hope you check them out. You can shop all of Housing Works Auction Items HERE. Twitter HERE!
If you'd like to see the other ethical shopping picks from this blog you can see them all HERE.