I mentioned last week in the Afia post I had the pleasure to meet the owner and founder of Proud Mary Textiles, Harper Poe. Have you heard of Proud Mary? You might have seen Proud Mary before they have been featured on Design Sponge,  Martha Stewart Weddings, Marie Claire, and more (press here) and that is because Poe is doing beautiful work in a beautiful way.
" We create unique, handcrafted patterned goods that are made in a socially and ecologically responsible manner." From the Proud Mary website (here).
Proud Mary team up with artisan cooperatives in developing countries and pay fair trade wages while spreading their goods to the masses.
While volunteering in South America for Habitat for Humanity Harper Poe fell in love with the bright fabrics and the history of textiles and weaving in the indigenous cultures. Poe decided to create Proud Mary in order to help these cultures flourish. Poe utilizes her passion for design and combines it with the culture of textiles in Guatemala and South Africa to create the charming products of Proud Mary.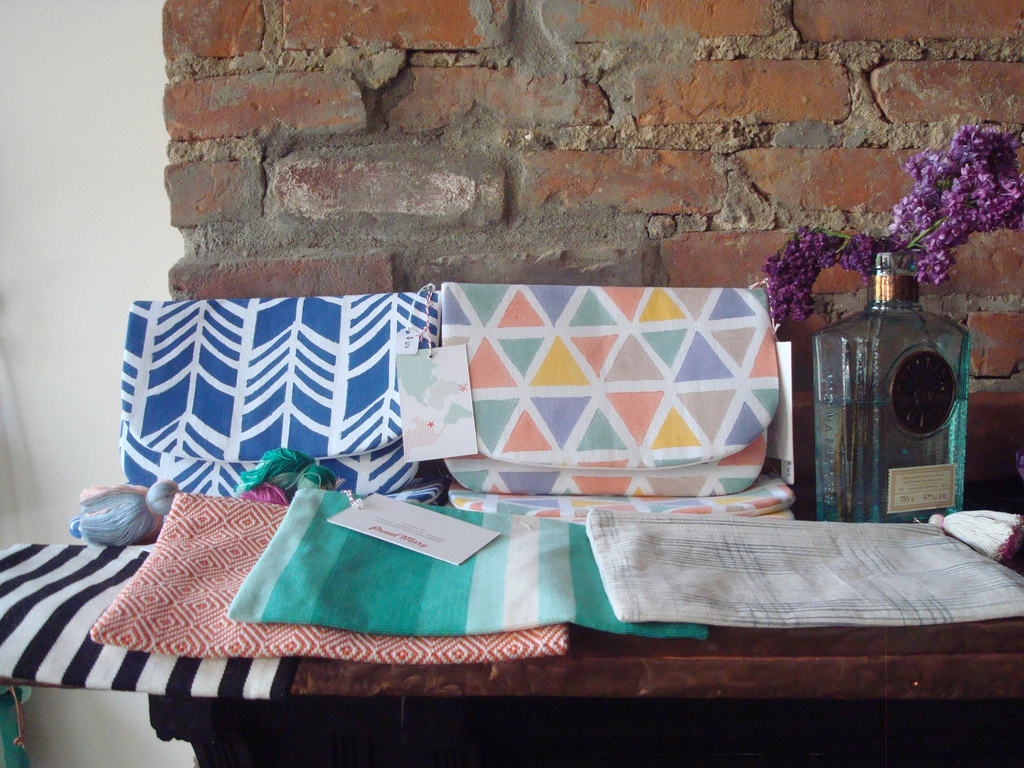 I was literally squealing at Proud Mary's collection.
Proud Mary's newest accessories and home goods absolutely scream summer. I am a sucker for itty bitty details and these little pom-poms did me in big time!
Proud Mary found a cooperative in Guatemala that only make these fantastic pom-poms and tassels. I know they are so simple and small but really the quality is extraordinary.
These little guys are so plush and dense I don't believe I've seen anything quite like them. For me the pom-poms and tassels add something really special to the designs.
Here are some of my favorites over at the brand new Proud Mary store (here).
Yeah Proud Mary even has a little something for the boys :). So if you're looking for ways to jump right into Summer stop by Proud Mary! Their designs are really modern but full of joy and they make me want to break my shopping ban in a real way.
Follow Proud Mary on twitter HERE, like them on Facebook HERE, and read Harper's blog HERE. The blog is actually filled with beautiful inspiration, I highly recommend it.
Happy shopping for MORE friends!
If you'd like to see the other ethical brands featured on this blog you can find them at the top of the page "LINKS! Ethical Shopping" or on the sidebar category "Shop for MORE."